Monday morning ABC announced their newest Bachelorette for Season 16 of The Bachelorette; Clare Crawley, originally introduced on Juan Pablo's season of The Bachelor (Season 18), who went on to have two stints on Bachelor in Paradise (Seasons 1&2), as well a run on Winter Games, a special Bachelor franchise show conjunct with the 2018 Winter Olympics.
Now, if you're not an absolutely insane Bachelor historian i.e. constantly Instagram stalking/Reddit stalking/Bachelor Wiki stalking ETC. you're probably thinking, now who in the HELL is THAT? Let me shed some light on the subject.
Typically, the Bachelorette is chosen among the group of contestants from the most recent Bachelor season, i.e., most people likely assumed the next Bachelorette would be from Peter's season. However, from time to time, The Bachelor casting will go back into the LONG & DEEP archives to find their new lead. This usually happens when there's not an obvious or necessarily strong option from the most recent season, ie. all Peter's girls were… to put it nicely… questionable at best. The only women I would remotely tolerate as The Bachelorette would have been Kelley (who wasn't invited to the 'Women Tell All' for some mysterious reason??? So that clearly wasn't going to happen.), or Kelsey (Champagne-gate turned Top 4). And even THEN, I didn't think either of those women would have been a very compelling lead.
The best leads are decisive, make good decisions (opposite of Peter's decision to keep Victoria until the TOP THREE), are fun and SMART, (re: Hannah Brown, re: Nick Viall, re: Kaitlyn Bristowe, re: Andi Dorfman, re: Rachel Lindsay, yes, I know there is only one man on this list) and ultimately bring us something fresh and new we haven't seen before.
This brings us back to Clare. Clare is a 38-year-old hairstylist from Sacramento, CA. Yes, you read that right, she is THIRTY-EIGHT YEARS OLD. THIRTY-EIGHT. Meaning she will be the oldest Bachelorette in franchise history, and by a few years (Rachel Lindsay was the oldest prior to Clare, starting her season at age 32). There have been a few notably older Bachelors, especially in recent years, including Nick Viall & Arie Luyendyk who were both 36 years old on their seasons (perpetuating the idea that women lose value the older they get but men only get wiser? IDK. This is correcting their wrongs, though).
For anyone all my Bachelor ALTRUISTS (like me) who ultimately believe you can find love on this show (NOT ALWAYS AND IT'S NOT LIKELY AND IT'S NOT THE REASON I WATCH, BUT WHEN IT HAPPENS, SHIT HAS ME AMMPPPPPPPPPED), and wants this to be the focal point of the show should be absolutely over the MOON about the franchise's move to get back to an older cast.
For the last three seasons, the leads have been 24 (Hannah Brown), 26 (Colton Underwood), and 28 (Peter Weber), with their contestants aging as young as TWENTY-TWO. Specifically, with both Colton's and Peter's seasons, a large portion of the women were on the younger end, many of them 23 years old (Peter's top two are 23, Colton's top four included three women that were 23).
Maybe, it's because I was 23 watching Colton's season and was absolutely mind-fucked thinking these people would actually want to get married, but ultimately, I think having a really young cast does the show a disservice. It makes the already questionable premise of finding eternal love seem decreasingly less believable, and the idea of 15 minutes of fame increasingly more blatant.
I'm interested to understand the casting thought-process from the three most recent seasons, and if they intentionally wanted to skew younger (to appeal to a younger audience as their longstanding audience continues to age), or if that was a natural evolution in line with pop culture. It's hard to say for sure, but with rising relevancy of Instagram and other social medias, even in just the past five years, contestants have begun to see this show as not just a fun, crazy thing to do, but as a way to start a career and become "famous".
When Hannah G. was on Colton's season, it was the first time I can remember a contestant being an actual "influencer" as their job, someone who modeled primarily through Instagram and made a living off promoting various clothing and beauty products. Ever since then (and even a bit before we explicitly had the word "influencer"), it seems like The Bachelor shows were headed towards, and are now, just a breeding ground for future influencers.
The "here for the right reasons" debate is old as the show itself, but it used to be a HUUUUUGE deal if it was revealed that a contestant had ulterior motives and wasn't there solely for the lead (ie. fame, promoting their business, etc.).
At this point, when a "right reasons" debate comes up (most recently with Alayah on Peter's season) it's just not believable. With Alayah, all the girls were accusing her of "being fake" and "putting it on for the cameras", but I'm just like… YEAH. This show is a national phenomenon. There's NOT ONE OF YOU on this show that doesn't want exposure. You're telling me I have to fight 30 other women for the attention of a mediocre man??? PASS. OH WAIT, but there's a TWIST. If you do it, you'll be on national television with FIVE MILLION PEOPLE WATCHING. Alright, then like, DUHHHH, I'm in!!!
All this to say, I am PUMPPPPPPPED Clare is 38. I think that is AMAZING, INSPIRING, and it makes me that much more excited to watch the next season. I only remember Clare from Juan Pablo's season of The Bachelor, but after further research, it's clear she's had a long and diverse "journey" within the Bachelor franchise. Let's dive into Clare's past in the Bachelor-verse:
1. The Bachelor Season 18 (2014) – Juan Pablo's season Runner-Up
I only remember two things about Clare from this season 1) Her and Juan Pablo notoriously had sex in the OCEAN. (only viable time to do so before a fantasy suite because you get to take your mics off) and 2) Clare going OFF on Juan Pablo after he broke it off, and to this day, it's still ICONIC.
After further research, I discovered the sex in the ocean was after she had some solo time with Juan Pablo in a hot tub during a group date and received the group-date rose. She then went to his hotel at 4:00am for a dip in the ocean, and viola! Movie magic. 😉 The next time Juan Pablo saw her, he told her he regretted their ~sexy sea time~ together because his daughter would see it on the show, essentially SLUT SHAMING HER. MEAN AND SAD.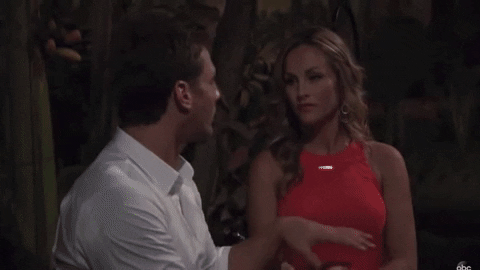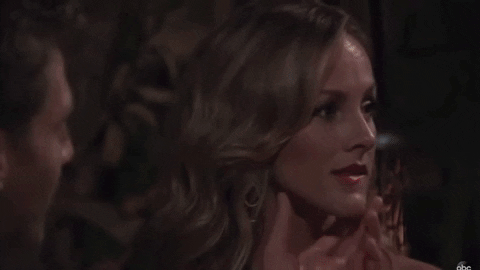 Juan Pablo is potentially one of the worst Bachelors of all time (and especially in recent history, although Peter… gives him a run for his money). He constantly said, "it's okay", which notoriously drove Andi Dorfman (The Bachelorette Season 10) off the edge after her fantasy suite. In general, he was just not always the nicest to the women on his season.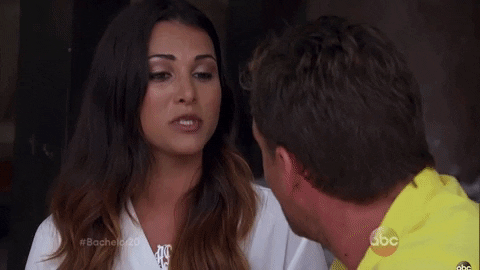 You could tell watching the season the entire production had essentially turned on him by the end. He also notoriously did not propose to his eventual winner (more normalized now for the show to not end in engagement; Hannah, Colton, and let's be honest, probably Peter, SORRY PETE), which at the time was a huge deal, telling his winner, Nikki, instead that he "liked her a lot." So, Clare telling him off was how most of America felt anyway, and it made the moment that much better.
DAMMMMMMMMMMMN. DATS COLD, ICE COLD. GIRL, YOU DIDN'T HAVE TO DO HIM LIKE THAT. JK, I'm SO glad she did because it will forever live on as one of the greatest breakups in Bachelor history!!!
After some further research, I found a few other interesting snippets from Clare's time on The Bachelor. She had the first one-on-one of the season, the first SECOND one-on-one of all the remaining girls, ANDDD the first kiss with Juan Pablo! Among the girls, she wasn't free from drama, often stirring up and engaging in arguments with Nikki (the eventual winner). During her hometown in Sacramento, a lot of their time was spent talking about her father's untimely tragic death due to illness.
I can't ultimately remember if I liked her or not at the time? I think Andi Dorfman was my favorite of the season. But more importantly than liking her, I don't remember any feelings of hate, which are always stronger for me than love when it comes to contestants on this show, so that's a good sign!
2. & 3. Bachelor in Paradise Seasons 1 (2014) & 2 (2015)
On Season 1, Clare was a part of the original cast which is a sure sign of success for contestants' longevity on the show. The MOST amazing thing about her time on Season 1 was that her first date of the season was with CHRIS BUKOWSKI. YES, 6 TIME BACHELOR ALUM. MOST RECENTLY ENGAGED TO KATIE MORTON ON BACHELOR IN PARADISE SEASON 6.
Beyond that, from what I can tell, a LOT of guys chose to ask her on a date when they first entered paradise. This combined with her being Juan Pablo's first one-on-one of the season, and also just using my God-given eyeballs, tells me one thing for certain: this girl is HOT. And she's STILL HOT. I hope I look like this when I'm 38. Or honestly, I wish I looked like that right now or ever just once in my lifetime!!!
She left the first season during episode 5 on her own accord; either after hearing nasty comments about her from another woman contestant (women support women, PLEASE. MEN ARE THE ENEMY), or from her at-the-time love interest getting touchy-feely with another gal (both accounts are floating around the web).
Her Season 2 run was even shorter than the first. She was not included in the original cast but did come in during the first episode. In this season, she was asked on a date by JARED of Jared & Ashely I., ie. a long back and forth, on and off, that eventually ended in a happy marriage!!! This girl was wanted by some of the Bachelor-verse's most notorious contestants. Again, girl is HOT.
Another infamous Clare moment was when the producers made a bit where it looks like she's venting to a racoon, LOL.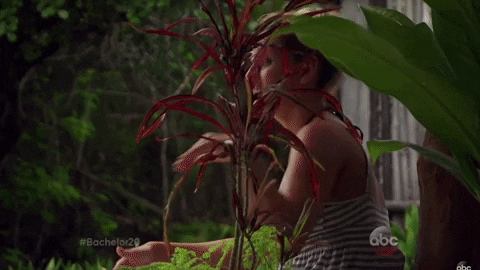 She made a rookie mistake of… literally telling the entire cast that season 1 was more genuine than season 2… and even if that was true??? SHUT UP, LMAO. She left week 2 after not getting a rose, you know, after telling everyone, they basically sucked???
HOWEVER. I found this clip and I'm like who the FUK is this Juelia character??? Wherever she is, I know the name Clare Crawely and I don't even remember your face, so who's laughing NOW?
4. Winter Games (2018)
I did not watch one ounce of this show/I didn't know it was happening, but I'm PISSED I missed it because it seemed LIT. Clare quickly found herself in a love triangle with former The Bachelorette: Canada contestant Benoit Beauséjour-Savard and former The Bachelorette: Switzerland contestant Christian Rauch, and let me just tell you… NEITHER were bad to look at, but Benoit has me feeling some type of WAYYYYYYY.
Essentially, she immediately hit it off with Benoit, making out in the kitchen, by the fire, and it was all playful and cute, but also, VERY STEAMY, VERY HOT, AND VERY, VERY SEXY.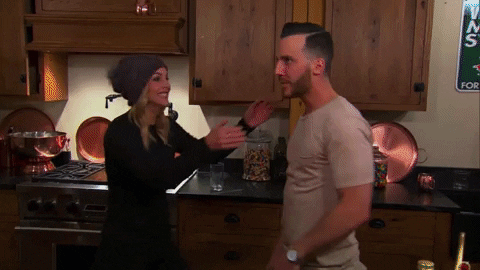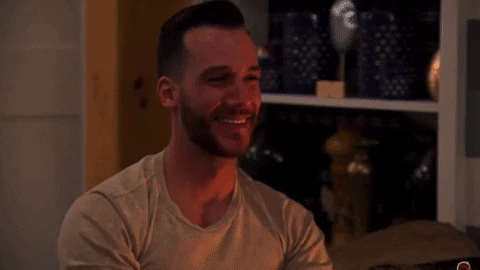 Soon thereafter, Clare became intrigued by Christian after he shows interest in her as well.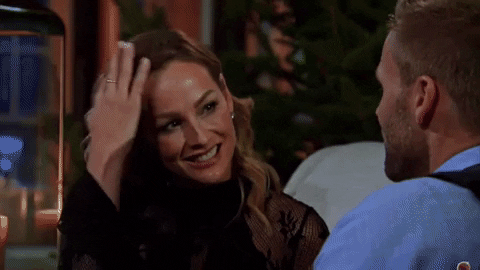 For a bit, she was flirting with both men, until Benoit confronted her about it, but decided to leave the show when she couldn't commit to just him. Things with Christian ended during the show.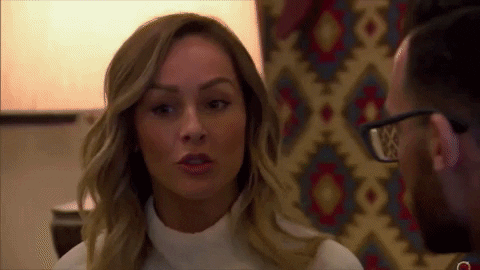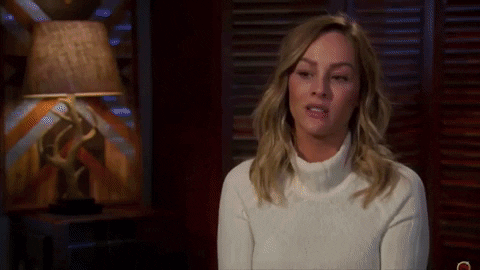 After Clare left the show, Benoit reached out and the two began dating off-camera and without the public's knowledge. Months later during the Winter Games reunion, their relationship was revealed for the first time AND Benoit got down on one knee. Clare said "yes"!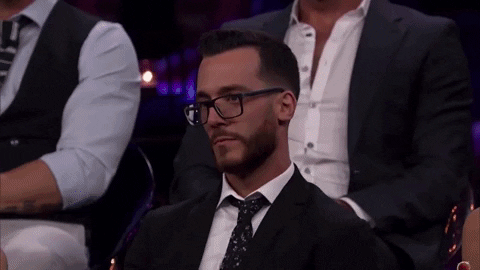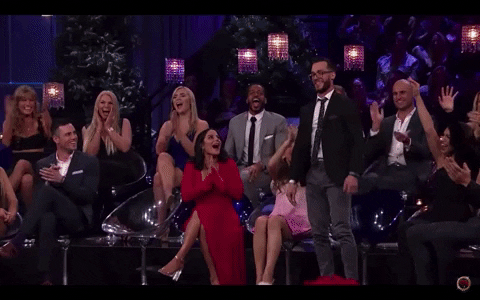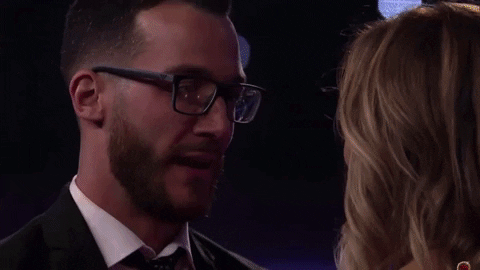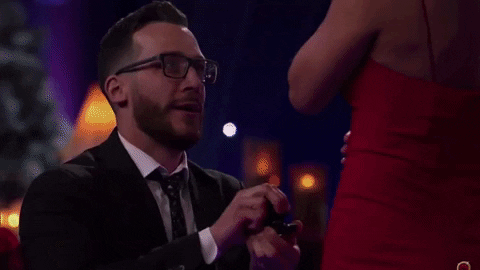 However, the couple broke up after only a couple months of engagement. And so it goes. ;,(
THIS was an absolute SHOCK to me because, again, I COMPLETELY MISSED this entire Winter Games show, and thus, had no knowledge of any of the events that transpired, but this makes Clare a true seasoned Bachelor contestant through and through! She's even has the failed engagement on her resume!!! (I mean this with all due respect. At this point when I see a Bachelor engagement, I'm like = how long will this take to end, but when they actually stay together, I'm like = eternal hope and faith that not all is lost on this earth!!!) I'm happy Clare's getting another chance at love slash another chance to be more famous than she's ever been!
This season of The Bachelorette will be Clare's FIFTH appearance on a Bachelor show, making her the contestant with the SECOND highest number of appearances behind Chris Bukowski (six show appearances), and now in front of another notorious Bachelor character, Nick Viall (four show appearances).
Ultimately, I don't know that much about Clare, but from what I've seen, what I've read, combined with her age, I'M IN. My absolute guardian angel in all things Bachelor, Juliet Litman, has hyped Clare up on multiple occasions on her podcast, Bachelor Party. If Juliet likes her, so do I!!
I hope this provides some insight into our newest Bachelorette and gets y'all amped as I am for the next season ALREADY. Thanks for reading. 🙂