Season 24 Episode ? FINALE Recap. – Peter's season of The Bachelor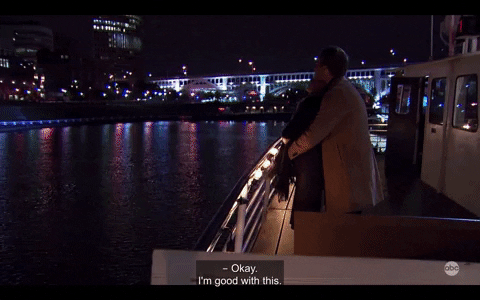 Listen… I'm obviously about TWO CENTURIES BEHIND posting this… No one gives a flying fuck what happened on Peter's season, not even me. But I already wrote this all out, and who KNOWS the next time we'll get a Bachelor show to distract us from everyday existence, so y'all are going to GET what you GET, and not throw a FIT!
After MONTHS of careful data collection & analysis, listening to podcast recaps., scrolling internet memes, hours upon hours of Reddit deep dives, and my own overall processing… I'm ready to talk.
Overall, I left this season feeling… Sad? Uninspired? Love is lost??? Peter's finale seemed like the last major event before the world fell into utter catastrophe. Could it have been… the straw that broke the camel's back?
Of course, I would never compare a bad TV EVENT with a devastating GLOBAL PANDEMIC because I recognize the seriousness, true sadness & genuine hardship (not to mention fatalities) caused by COVID-19. I'm merely trying to say… this finale was… not good. Some (most) may venture to say it was "very bad".
I had a lot of excitement going into this season because I loved Peter on Hannah's season – mostly because I find him extremely hot/sexi. Take my pre-existing love for Peter coupled with the THREE TO FOUR MONTHS OF BACHELOR WINTER (after Bachelor in Paradise ends and before The Bachelor begins – approx. end of September through December) = my ass is gonna be PUMPED TF UP when this show comes back on!!!! All this to say, I had HIGH HOPES for Peter, so I had FAR to fall in my disappointment.
When Hannah Brown* was announced the lead of The Bachelorette, I was LIVID after watching her fumble through an interview with Chris Harrison on Colton's "After the Final Rose" episode. I almost boycotted the show entirely (what I threaten to do every time I am slightly unsatisfied with Bachelor content). But of course, I could never NOT watch a Bachelor show (I am nothing if not a sucker for some good ole' fashioned reality-TV escapism), and Hannah's season ended up being great!!! So fun, exciting, so many good contestants, and ultimately a likable lead!! The point is!!! You never know the bang you'll get for your buck in this economy!!!
At the beginning of Peter's season, I was like YES, holy SHIT. This season is CRAZY and DRAMATIC, and I'm LOVING it. But then I started to realize… I dislike… all of these women. It seems like every season I don't like any of the contestants until like… maybe the 5th or 6th episode? Because what's easier than passing your HARSHEST judgment on people you've never met nor will ever meet being portrayed as one-dimensional characters on TV?? Meanwhile, I can barely feed myself each and every day??? Lmao, OKAY ERIN. IDK.
On top of an overall unlikeable group of contestants, Peter was also… BLECH. We like our leads to take strong stances and make good decisions, but Peter did neither of those things. He was constantly inflicted by his own indecisiveness instead of quickly diffusing drama. Not to mention the majority of the women who went far seemed on the less mature/younger end of the group.
The queen of Bachelor commentary, Juliet Litman of the Bachelor Party podcast, did a total The Bachelor & The Bachelorette season ranking leading up to Peter's premiere and had Chris Harrison as a guest for one of the top 10 episodes. In the episode, Chris Harrison said he wished she was doing the ranking after Peter's season because it might be "that good". If CHRIS HARRISON, who has been around for almost 20 years of this show says that THIS might be one of the best seasons yet??? I'm not gonna take that lightly!
Suffice to say, I don't think the season landed how any of the creators anticipated.
I think they thought the season would be a hit due to the action-packed drama, blossoming in new ways every week, but I think the common viewer found it petty and exhausting. Bachelor fans are the first to admit they love the drama (hand raising emoji!!) but ultimately, we're in it for the romance we root for against our better judgment. You can't find love on TV!!! But can you? You CAN, however, be pseudo-insta famous worst case scenario!
The added from "zero-to-hero" element of fame contestants garner as the show airs is another reason I'm so compelled to watch. It's fascinating to watch these "normal" people move from having all of a "normal" life for 20-30 years, into 15-minute, D-list celebrity level of fame. Although the majority of Bachelor contestants won't find EXTREME fame, it seems with each additional season, top Bachelor stars are quicker and quicker to land themselves among the ranks of ACTUAL GLOBAL celebrities. Kim Kardashian and Lady GaGa both tweeted about being fans of Hannah Ann? 6 months ago she was a nameless pedestrian from Tennessee, now her name is on the tweets of two of the most famous women in the world???
Madison hanging out with Selena Gomez the weekend after the finale aired playing board games??? What is this world we have come to?
Before this, Tyler Cameron (Hannah Brown's runner-up to poopy-doo Jed) dating WORLD FAMOUS TOP SUPERMODEL, GIGI HADID. Like we all know he's hot, but WHAAAAAAT.
Mike Johnson from Hannah's season dating DEMI LOVATO temporarily after his stint on the show???
Demi Lovato also being like legit homies with Hannah Brown and Demi Burnett, sitting with Demi in the audience to watch all Hannah Brown's Dancing With The Stars performances???
Top contestants just keep getting more and more relevant within the true celebrity world, and it is wild.
In the past three to four seasons, there have also been irregular endings occurring before/after the final day/engagement, but also before the finale airs real-time:
1) Ari's season of The Bachelor – Ari breaking off his engagement with Becca to go back to his runner up, Lauren, who he is now happily married to with a BABY child. Becca became the next Bachelorette and is still currently with her winner, Garret – It all worked out okay!!
2) Hannah's season of The Bachelorette – Hannah ended her season engaged to Jed, but that quickly ended when the massive People article exposé from his ex-girlfriend revealed he left for the show on terms of them still dating, and never contacted her once he got back (ie. when this article came out BEFORE the show ended, right there and then I'm like… yup he wins this show and gets fugged.)
3) Colton's season of The Bachelor – Cassie breaking up with Colton before the fantasy suites, causing Colton to basically drop all remaining women and the show to pursue Cassie.
And now, FOURTHly, Peter's ending goes through many changes before coming to a head during the two-night finale (then continues to change AFTER the finale, and it's just like ultimately, Peter … WOW) .
In recent years, the time between after the show stops filming and before the finale is played in real-time has become a part of the total narration of the season. Also, in recent years, the cast has seemingly gotten younger and younger, and I couldn't help but wonder… (if you didn't read this in Carrie Bradshaw's voice – LEAVE, JK, Please stay awhile :), but you do need to watch Sex and the City right now) … Coincidence?
Although my brain is not useful for everyday tasks such as simply knowing where I put my keys, how to feed myself, remembering to take one pill every day despite the fact I've been taking this medication for four years, my actual job that pays my bills, etc., etc., I have an uncanny knack for remembering every single minuscule detail about every single episode of this god forsaken show!!! Anyway, my dumb-ass nerd brain wanted to do an actual *ANALYTICAL* comparison (my day job is "Sales Analyst" so this is how I got these skills of simply making a graph (LOL)):
Despite Colton having the highest number of girls at the youngest age (23), Peter has the lowest average age (only by 0.2 years, but still), 25.2 years old vs. Colton's 25.4. However, both seasons felt particularly young. Despite Hannah Brown being the lead at age 24, she had a higher average aged season than both the Bachelors before and after her. Since The Bachelor is often the worst reflection of a shallow WHITE society, they certainly take part in perpetuating the idea that women lose their value as they age vs. men becoming "more mature".
| | | | | | |
| --- | --- | --- | --- | --- | --- |
| | Colton (26) | Hannah (24) | Ari (36) | Peter (28) | Becca – (28) |
| Avg. Age | 25.4 | 27.0 | 27.1 | 25.2 | 28.1 |
Hannah was 24 when she was The Bachelorette… Ari was 36 (TWELVE YEARS HER ELDER) when he was The Bachelor… Yet the average ages on their seasons were almost exactly the same??? Something doesn't add up
All this to say, the show lost credibility with skewing the age range younger, but specifically skewing the women's ages younger (I'm not seeing any 22-year-old guys on this show!!) Not that age determines your maturity, your life experiences, or whether or not you are truly ready for marriage… but at the same time… it's hard not to generalize as a viewer, and also clearly see hmmm… a 36 year old man pursuing a 22 year old girl?? Maybe not! When I see someone walking around their COLLEGE CAMPUS in their intro package an ALARM goes off in my head: INFLUENCER ALERT, INFLUENCER ALERT, INFLUENCER ALERT.
Evidence of Influencer Thirst
1. Madison
Lori Krebs, of self-founded well-known PR agency, posted this picture of her newest "client" before the finale aired. Apparently, Madison getting an agent this quickly, quicker than Hannah Ann who is actual MODEL, is a very telling sign of wanting fame, cited by both previous leads, Nick Viall and Rachel Lindsay, on two separate podcasts!
Also – Madison was on The Price is Right and she DEFINITELY seems energized by the experience…
2. Hannah Ann
Like mentioned, Hannah Ann is working towards a successful modeling career (see here for a full list of past projects ; ) ). Having your face on national television every Monday for two months certainly won't hurt your chances, now will it!
3. Cassie – Winner of Colton's season of The Bachelor
Colton was… just… annoying to me, TBH, but there were a few gems to come from his season (namely Hannah Brown and Demi Burnett!!) Cassie was the winner of the season after she dramatically dumped him before the highly anticipated "fantasy suite" (BECAUSE HIS WHOLE THING WAS THAT HE WAS A VIRGIN AND IT'S JUST LIKE OKAY COOL SHUT UP). After almost 20 minutes of back and forth, including Colton literally BEGGING Cassie to stay, telling her he's literally going to pick her??? (UM LOL. The producers are like FUCK, okay WTF, we're gonna have to edit that out, geesh!!!), Cassie still gets in a limo to leave. This is where we get the astonishingly athletic feat of the 8-foot-tall fence jump from Colton (ex-"NFL" player – I use quotes because I really can't claim any sort of legitimacy of his time in NFL or what his whole deal was lol) teased in nearly every trailer for the season.
ANYWAY – that shit was wild, LOL. I do still remember watching it and being like DAMNNNNNN.
Cassie was on this like… kinda Christian… kinda Californian (interesting combo/didn't know this was a whole… type, lol) show called "Young Once" so again… she thirsty.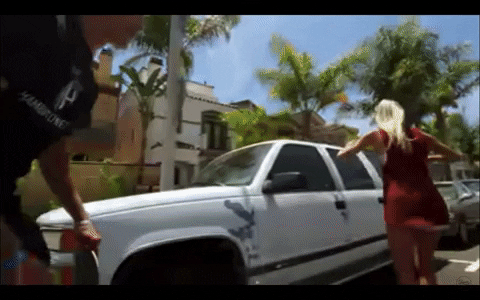 4. Caelynn – Fourth place on Colton's season of The Bachelor, currently dating Dean of general Bachelor universe (originally on Rachel Lindasy's season, ie. first black Bachelorette), and PREVIOUSLY Miss North Carolina rival to HANNAH BROWN, Miss Alabama (she has a long title)
WOW – where to begin with Caelynn. Let's start at the very beginning, a very good place to start. When you read you begin with A-B-C, when you sing you begin with Do-Re-Mi; LOL JK. 🙂 (Choir kids only joke slash I guess anyone who has seen The Sound of Music, but I do want to just note that this was my solo in 8th grade choir, XD)
So Caelynn was Miss North Carolina despite being from mostly Virginia…. idk how the intricacies of this work, but I find it SUS.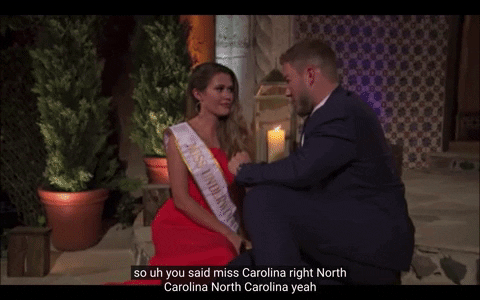 She has weird, IMO NON-beef with Hannah Brown because they were ROOMMATES at Miss USA…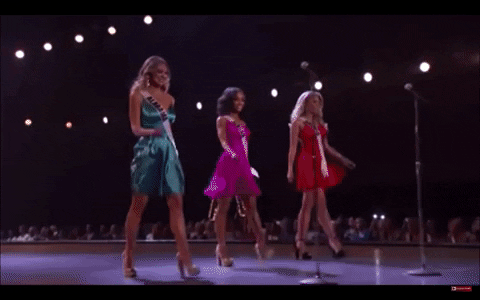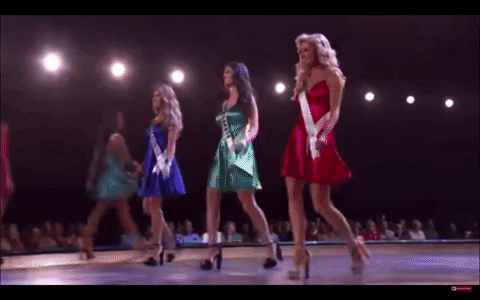 But ultimately??? AGAIN, I think they just don't like each other and that is totally fine!! They make up after their non-beef, beef so everybody wins (I think). Hooray.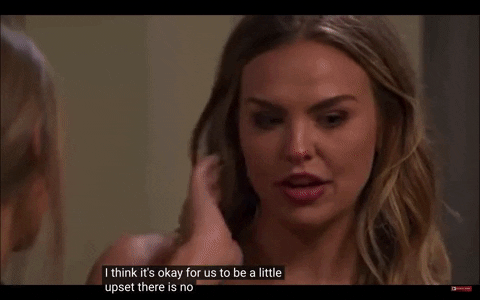 HOWEVER, there's more thirsty-ness to Caelynn we need to discuss. She also allegedly slid into Dean Unglert's DMs after Colton's season?? And everyone made fun of her for it on The Women Tell All?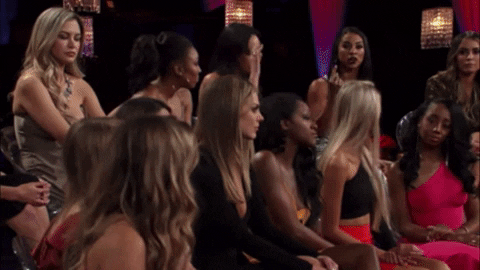 But then??? They started dating in Bachelor in Paradise this past summer??? Life comes at you FAST. EITHER WAY – the point is, she has been thirsty for a WHILE, but now she has over a million followers on instagram so I guess, Caelynn, congrats!
5. MyKenna – TWENTY-TWO year old FASHION BLOGGER from Peter's season of The Bachelor, randomly got like, 8th place despite being one of the world's most annoying people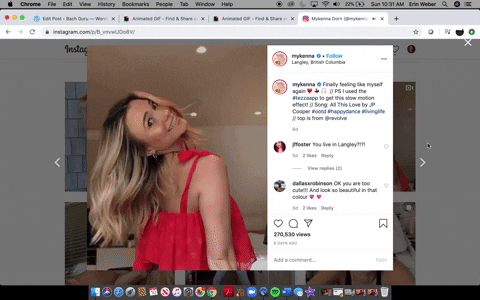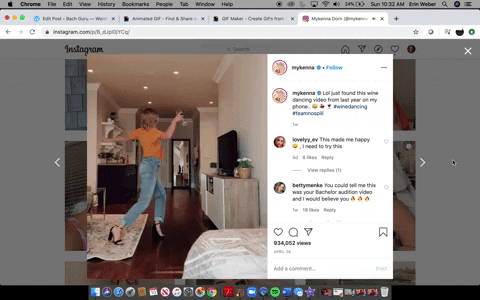 6. Hannah G – Runner-up on Colton's season of The Bachelor, but PRIOR to the show, she was alREADY an insta(gram)-model/influencer, so the show really just gave her a little boost on that path
She is literally a LIFE-SIZE POLLY POCKET.
These pictures are before she was even ON TV and she's already UNGODLY HOT. Life is PAIN.
IDKKKK. And these are just the WOMEN. I don't even follow any men from Bachelor nation because??? Men are boring, lol.
More and more people go on these shows just to become famous because there is a more tangible, & viable path than ever before: make it into the top four – and just like that! Instagram & the surrounding influencer economy is yours!! Now any ole' joe schmoe watching the show can easily "follow" a contestant on social media, and continue to follow them into the foreseeable future until they decide to stop. Whereas in the past before the true prevalence of social media, contestants may be in the entertainment news during their season, but it was harder to stay relevant beyond when the show was airing.
OKAY WOW. I truly went off, but hey, I had a lot to say. With all this Bachelor-economy context, let's dive in to WTF happened in Peter's finale, and how between the last day in Australia to now, TWO MONTHS POST FINALE, a whole lotta has gone down. Overall, Peter's season felt super produced, ingenuine, and in totality, I did not root for anyone – at all – including Peter!
Going into the finale I knew 2 events would for SURE be happening:
Madison comes back at some point after presumably leaving (how can you come back if you haven't left?), which we know due to teased trailer footage
Chris Harrison said at the "Women Tell All" and now again in the first 2 min of the finale, that "not even Peter" knows how this will end; i.e. something will happen at "After the Final Rose" live during the finale
For the last week, Peter and his final two, Hannah Ann & Madison, travel from Gold Coast, Australia (where the the tumultuous "Fantasy Suites" occurred) to Alice Springs, Australia which is CENTRAL Australia i.e. no ocean just a desert? Extreme heat? A large number of bugs? No thank you!!!!!!!!! Literal hell metaphor!!!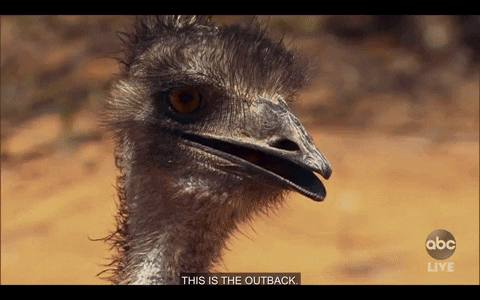 Don't just take it from me! All the times all parties involved had to swat bugs (and in some of the most intense moments too LOL):
Bug Swatting:
Bug Swatting throughout every plot point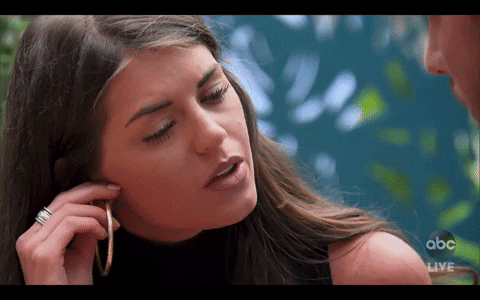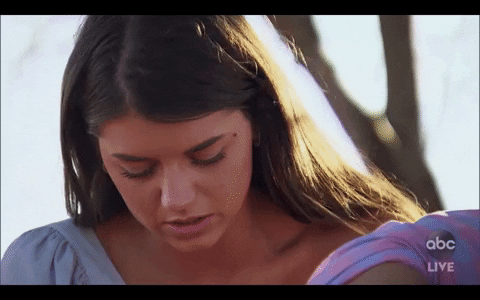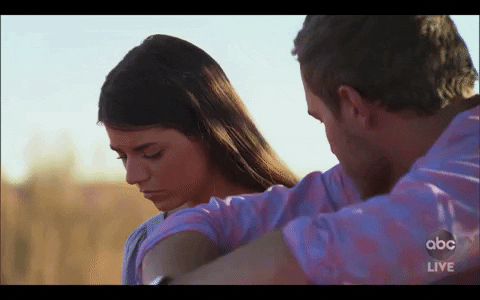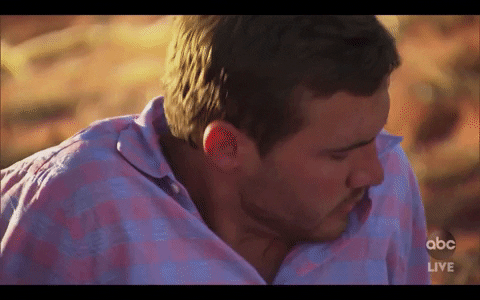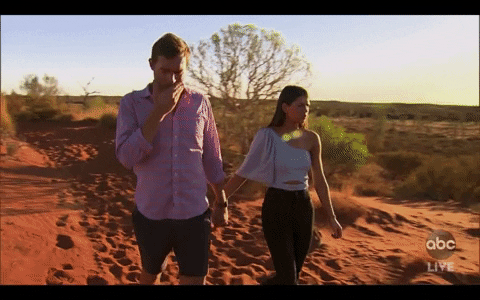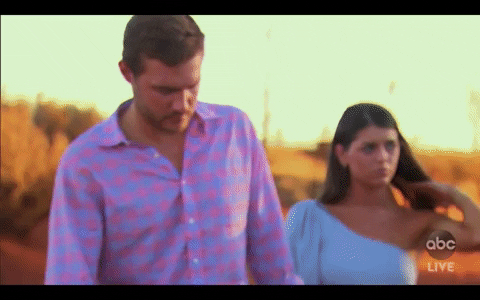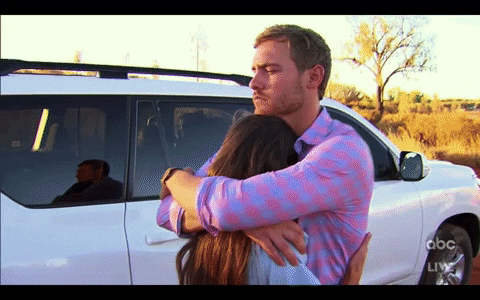 Two contestants remaining means it's time for the two women vying for Peter's "forever" (hindsight 2020… only 6 months out of his 28 years of life!) to meet his infamous family. If you have read any of my previous blogs with Peter's family in the episode, you already know: I am NOT a FAN! Ironically enough, despite being an "airplane" family, his parents are actually "helicopter" parents, hovering a little too close for comfort!!!
Hannah Ann is the first to meet the Weber family. INSTANTLY everyone loves her, specifically Barb, Peter's mom, and WOW, I did NOT see Barb's extreme love of Hannah Ann coming!!
If I was Peter, I'd be like, MAAAAAAAA!!! I haven't even told you which one I like the most, so PLEASE – SIT TF DOWN!!!
THEN AS HANNAH ANN IS SAYING HER GOODBYES, BARB TELLS HER SHE, "FEELS LIKE SHE'S KNOWN HER ALL HER LIFE." NOW WHAT IN THE DAMN HELL MANIPULATION WAS THAT, BARB, HUH???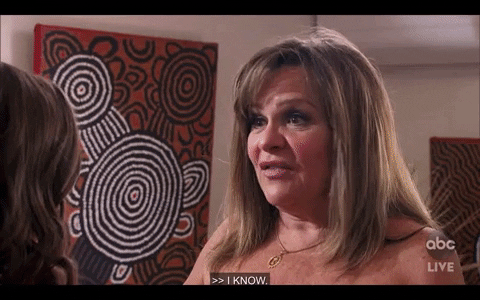 After Peter's family all finished taking turns making out with Hannah Ann, the next day is Madison's turn to meet his family. But first, her and Peter have one of their very intense forehead-to-forehead talks where Madison says Peter is a "big boy", and reveals she is "hanging on by a thread" post fantasy suite "finansco".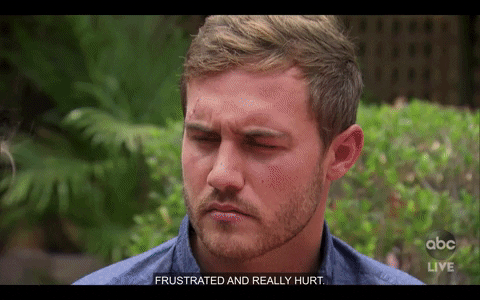 Peter tells her "he needs her back" just like that basketball game where her tooth got knocked out, and her dad/coach (who throughout this entire season Madison has been consistently too obsessed with. SORRY I'M EVIL. SOMETHING JUST DOESN'T SIT RIGHT THERE) needed her back in the game??? WTF??? If my tooth falls out of my head??? I am not??? Going to be continuing the ATHLETIC ACTIVITY that caused said tooth to fall out??? WTFFFFF.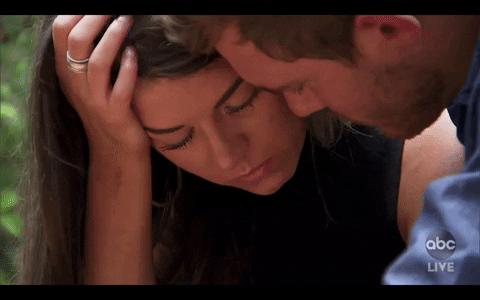 This is the first time Madison has smiled in the entire past two episodes. I'm just like, Peter, this is the smartest thing you've done all season: play the "dad card". Madison then tells Peter she was going to tell him she loved him the night shit hit the fan during fantasy suite week, which makes Peter simultaneously happy and selectively forget every other real difference and problem between them. Madison, however, does not forget all the problems and differences between them and refuses to kiss him at the conclusion of their conversation, which I found just legitimately really sad!!!! I'm like OMG please kiss this puppy dog of man if you just told him you loved him for the first time????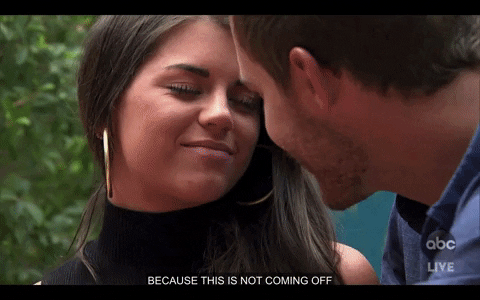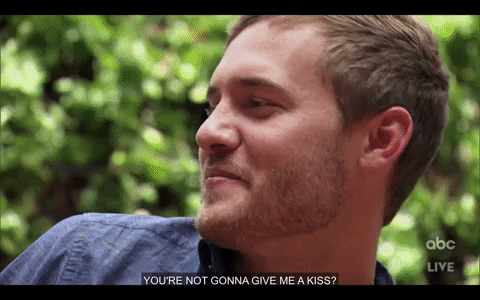 Peter says in his ITM that he's hopeful that "love will conquer all", which most people would tell you… no… love absolutely does NOT conquer all, at ALL. If you're lucky, and you work REALLY HARD AND HAVE COMPATIBLE LIFESTYLES, it might conquer SOME. The key here is matching up your "lives"! Toss a little love in, and voila! You have a successful life partnership! (Is this oversimplified? LOL).
Finally, after a long period of talking and being very sad towards each other, Madison goes to meet Peter's family but like… it's pretty hard for their conversation not to put a damper on the day I'd say! PLUS we know how much Barb loves Hannah Ann … dun dun DUN!
Immediately Peter's family seems a bit stand-offish… we find out later in the live finale during the second night (when Barb decides to air out her dirty laundry for the millions upon millions of viewers watching!) that Madison was THREE hours late, and kept them waiting after they traveled ALL the way across the world!! Oh boo hoo!! That's so sad you get an all-inclusive trip paid for your entire family, and now you're all famous, and you had to wait in an amazing place!! Life is so hard!!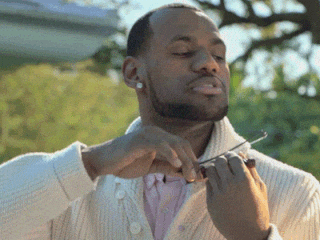 Barb tells Madison that Peter is not religious, and gives her a multitude of reasons why their lives aren't compatible. Right here and now, we KNOW it's the beginning of the end for Madison. She responds to Barb's concerns saying how she truly just "wants him to be happy" with "whoever that may be with"… When ANYONE starts to say this kind of shit, shifting the focus off of themSELF as the other person in the relationship… It's just sleazy, like….
SIGH… the end is nigh.
Madison leaves and Peter is devastated that his family doesn't like her. They all sit around to discuss post-meeting both girls, and his family keeps asking questions trying to understand why in the HELL he would choose Madison when he could choose an angel on earth, Hannah Ann.
Then literally out of NOWHERE Barb decides this is her MOMENT.
How to Get Attention 101: Master Class by Barb Weber
1. Start crying uncontrollably out of nowhere, despite the situation not being at ALL about you!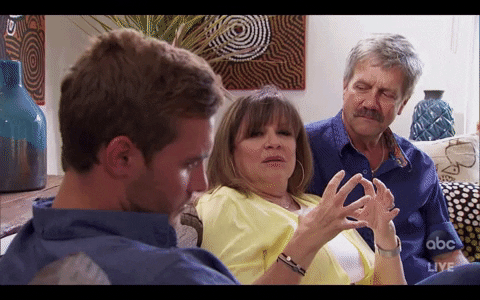 2. Make your already exTREMELY confused son comfort you!
2. All BUT force your son at gunpoint to choose the girl he DOESN'T want to pick after telling the girl he WANTS to pick he's not religious, but then ALSO telling your son that GOD (ie. RELIGION) put the girl he DOESN'T want to pick into his life specifically for him, ie. the woman his mother is in love with…. MAKE IT MAKE SENSE.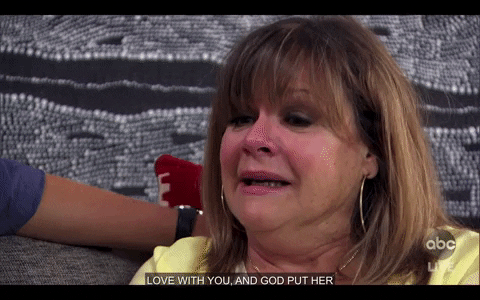 4. GROVEL for your son to pick a girl he's not really in love with and lead him toward inevitable doom!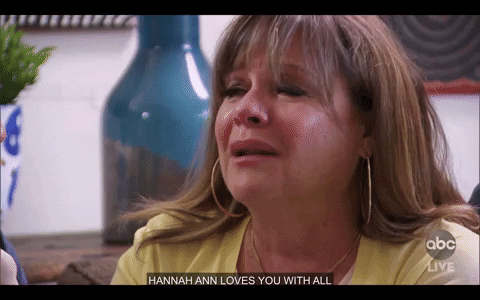 FINALLY, we get the, "don't let her go" moment that has been teased in trailers since the first episode. AND AFTER ALL THIS TIME, WE COME TO LEARN PETER'S MOM IS SAYING THIS ABOUT HANNAH ANN. WHAAATTTTTTTTTTTTTT??!! Folks, let me be the first to say – Didn't see that one coming!!!!
But what I REALLY did not see coming was Peter's response to his mother! He shut that shit DOWN.
The next day, Madison & Peter have their last one-on-one date, and guess what they do… you'll never guess… YUP, they have ANOTHER HELICOPTER RIDE. HOW MANY HELICOPTER RIDES DOES ONE NEED?
Episode 4: 3 C's: Cleveland, Cedar Point, & Chase Rice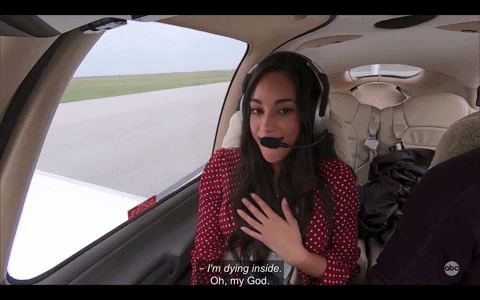 Episode 5: Randomly Sydney is relevant for one episode only and laughs WAY too hard at Peter's dad joke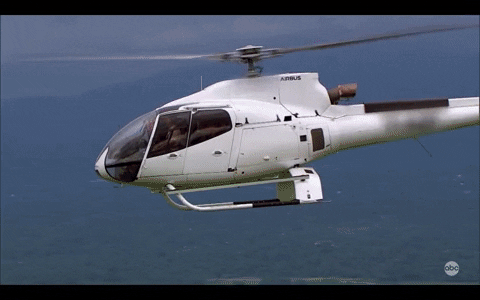 3. Episode 9: Fucking Victoria F. in ANOTHER helicopter despite FREAKING out about the first one?? Jesus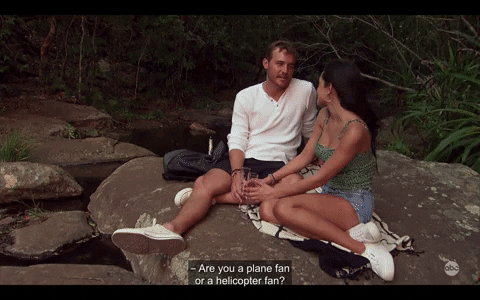 4. HELICOPTER RIDE WITH MADISON
It always comes BACK to Madison… (foreshadowing, kinda).
After the helicopter ride, they have a picnic accompanied by about 5 billion flies. Peter brought Madison sparkling apple juice, IE. it is JUST NOW COMING OUT THAT MADISON ALSO DOESN'T DRINK. That is a TOUGH ONE. All the more power to you but WOW I am weak against societal pressures, I could NEVER.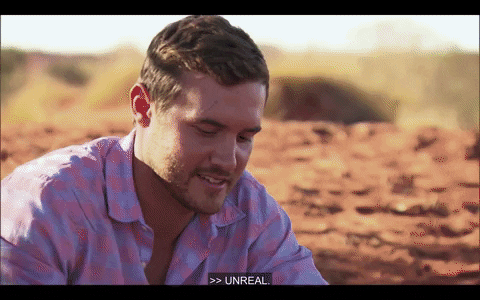 About 5 seconds into the the conversation, Madison starts breaking up with Peter claiming how "good warriors know when to surrender" (Something about Madison calling herself a warrior… something's off), and that she does truly love him because she's "letting him still get what he came here for" (ie. marriage… to someone that he doesn't have eternal love with?? lol, WUT), and it's just like GURL, don't even LIE.
These may all be factors in any relationship's demise, but at the end of the day, when you break up with someone it's still coming from a place of "I" do not want to be with "you." It seems love can not conquer all, just like we thought!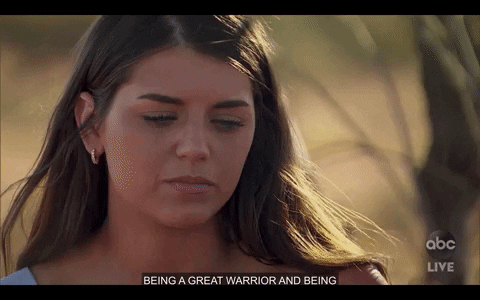 We know Peter can be extremely emo, but this is different. It's clear his feelings were and always have been the strongest for Madison. Watching this did for one moment melt away the hundred feet high ice wall surrounding my heart and made me…;, (.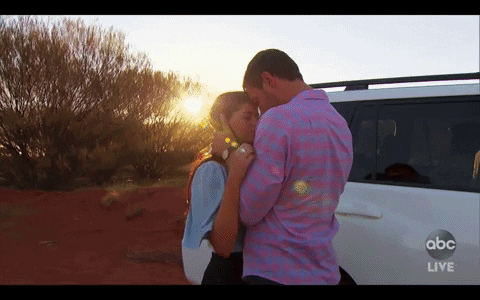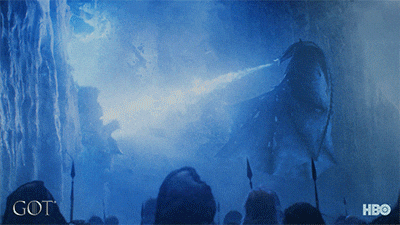 At this point, I'm like please dear god, in the name of everything holy, DO NOT LET PETER PROPOSE TO HANNAH ANN.
UNDER NO CIRCUMSTANCE SHOULD PETER BE PROPOSING TO HANNAH ANN.
SPOILER ALERT
Peter proposes to Hannah Ann…
There's a weird interim talk between Chris Harrison and Peter after Madison leaves where Chris Harrison is basically like… can you go on, "bud"? And Peter is like, I just got the wind knocked out of me – I'm POOPED, but my family wants me to marry Hannah Ann, so you bet your bottom's dollar my ass is going to be proposing despite it being extremely ill-advised by about every person who has ever walked this earth!!!
For Hannah Ann & Peter's date the next day (?, lmao, quick turnaround, but that's the name of the game, baby!), they cuddle BABY KANGAROOS. BABY KANGAROOS THAT THE ZOO-KEEPER RESCUED BECAUSE THEY HAD NO FAMILY. THIS IS THE SWEETEST THING I HAVE EVER LAID MY HUMAN EYES ON. UGGGGGGGGGGGGGGGGGGGGGGG MY HEART.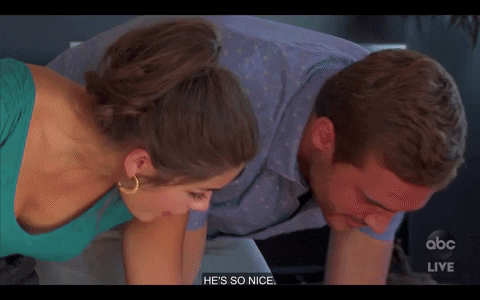 Going into that night, I'm like, okay… breakups before finales (if not at the engagement scene, ie. HORROR) always happen the night before, additionally… the baby kangaroos obviously were the most important part of that day, and Peter would be a FOOL to jeopardize that once in a lifetime opportunity. I GET it, I have a heart. However, I'm like, Peter, it's GO time, do NOT FUG THIS UP.
Hannah Ann is looking HOTTER THAN GOD HERSELF, literally tight-ass bodycon dress with titties pushed all the way up!!! MY GOD. She looks damn good!!! If ya gonna go out, might as well go out swinging!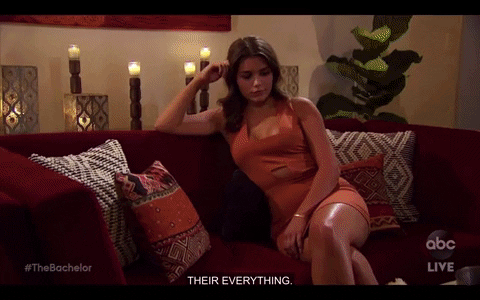 Meanwhile, Peter pulls up in a SWEATSHIRT – WTF. And not just a regular, cool, even vintage maybe sweatshirt, but instead a ZIP UP sweatshirt (HORRIFYING). One redeeming quality is that it looks like Rue's dad's sweatshirt in Euphoria, so that's dope. Lol.
Their entire talk is vague, and OBVIOUSLY alluding to what will happen tomorrow at the proposal. Peter gives Hannah Ann no clear signs of what he's going to do, despite her pleads for something to hold on to feel better. He tells her he's still torn in two directions (ie. TWO WOMEN). YET, he STILL DOES NOT TELL HER MADISON IS GONE.
Okay, let's unpack this – I TRULY BELIEVE so many things in this season could have actually worked out (at least for a few/6 months, not a "60-day fiancé" situation like Hannah Ann has come to call it) had there just been a LITTLE BETTER COMMUNICATION.
FIRST AND MOST IMPORTANTLY – MADISON, SHOULD HAVE BEEN SUPER, SUPER CLEAR & UPFRONT WITH HER RELIGIOUS BELIEFS, AND HOW THOSE BELIEFS WILL IMPACT ALL HER FUTURE RELATIONSHIPS SLASH IN GENERAL JUST HER LIFESTYLE. If Madison would have told Peter earlier about her choice to not have sex until marriage, and that if he WERE to have sex with another women during this process, that would result in her leaving (which ultimately happened). I understand this isn't necessarily a first date topic, but she could have been more explicit when she first started opening up to Peter about her beliefs.
PERHAPS, Peter would have better understood the situation and the GRAVITY of his actions, and thus, made a different choice… and just MAYBE, him and Madison could have worked out if Peter had known what he was getting into (classic "try-before-you-buy" situation) .
SECONDLY, PETER NEEDED TO TELL HANNAH ANN THAT MADISON WAS GONE BEFORE THE PROPOSAL. Hannah Ann cites this on the Bachelor Hour podcast, hosted by Rachel Lindsay & Becca Kufrin, both previous Bachelorette leads. The podcast serves as Bachelor franchise's form of tbh, kinda propaganda lol, because once they realized the VAST world of Bachelor recapping that existed, especially in the podcast realm, they wanted to control their narratives post-show more than the people not affiliated with the show.
On an episode of their podcast, Hannah Ann said that if Peter would have respected her, he would have TOLD HER MADISON WAS GONE ON THEIR KANGAROO DATE. I've got to one hundred percent agree on this one!!! Things could have been different for all parties!!!
Even beyond these two major things, so many things could have gone in a different order, and I think ultimately changed the entire story. Imagine if Madison had the first fantasy suite. Imagine if Madison met his family first… production honestly really did do Peter dirty even though ultimately he is responsible for his actions and failed relationships.
The next day we see Peter knock on a door, and I'm like, OH NO YOU BETTER DON'T (I've been inhaling RuPaul's Drag Race as if it were the last bit of oxygen on earth). The door opens, and I'm just like, YUP, JUST LIKE I SUSPECTED, NEIL LANE, IE. PROVIDES ALL ENGAGEMENT RINGS TO THE BACHELOR SHOWS opens the door and welcomes Peter in. I'm like NO, PETER, NOOOOOOOOOOOOOOOOOOOO.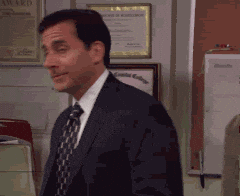 Here ends the first night of the finale… and we already know … night two is about to be a SHIT SHOW BECAUSE MADISON DEFINITELY COMES BACK IE THE TRAILERS, BUT SHE'S GONE RIGHT NOW IE. PETER IS UNDOUBTEDLY GOING TO GET ENGAGED AND QUICKLY BREAK UP AND GET BACK WITH MADISON.
I'm not even saying this because this happens lol but like… I hate that they give so much away in the trailers these days. We don't know exacccctly what will happen but still… like, I already know shit ain't gonna end well with Hannah Ann, I can tell you that right now!!!
We pick up the second night of the finale with Peter anxiously standing at the proposal setting when Chris Harrison pops in to tell Peter he "hates to dampen the mood", but Hannah Ann "might not be coming." Not even that she's for sure NOT coming, but just that she MIGHT not be coming.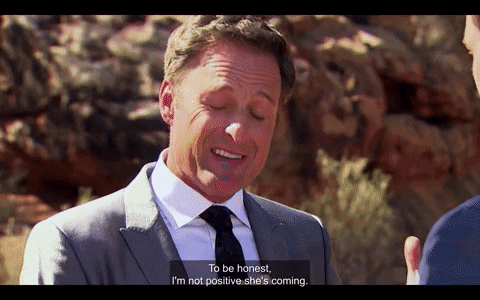 Peter immediately starts TWEAKING. He's like WHAT. WHAATATTTTTT?
This was another moment teased from the VERY first episode's trailer for the season, and I'm like that's it???????? Peter's extreme reaction is to this???????????????????????????????????????????????????????????????????????????? I thought Chris Harrison was going to blow my absolute MIND OFF, perhaps saying, "Peter, HANNAH MF BROWN IS HERE", or if not, something even CRAZIER that I couldn't even conjure up in my own head if I tried, but THIS????? DISAPPOINTED, ONCE AGAIN.
Peter goes to lay on his bed, which has also been teased this whole season and I'm like… okay, boo. Eventually, Chris Harrison comes back to fetch Peter because, wow! Hannah Ann decides to come AFTER all!! EVEN HERE, I'm like HMMM PETER. THERE'S STILL TIME TO CHANGE YOUR MIND. SHE LITERALLY CONSIDERED NOT COMING. DO YOU REALLY THINK THIS IS A SIGN OF ETERNAL EVERLASTING LOVE AND SUCCESS? I'm not so sure!!!!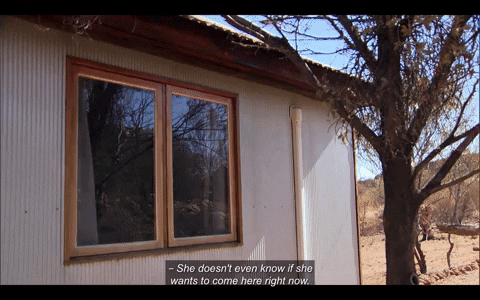 Hannah Ann walks down the long, treacherous, winding road to the proposal site, looking like she is already crying because she knows her ass is about to get SMOKED.
Peter starts up on this long, sad soliloquy in which we, the viewer, can't quite tell if he's reminiscing on what he love-D (PAST TENSE) about their relationship before dropping her like it's hot, OR if he's winding up to eventually pop the question. The suspense is there – right until the very end!!!
Peter decides to tell Hannah Ann that Madison left DURING THE PROPOSAL. RED FLAG. RED FLAG. RED FLAG.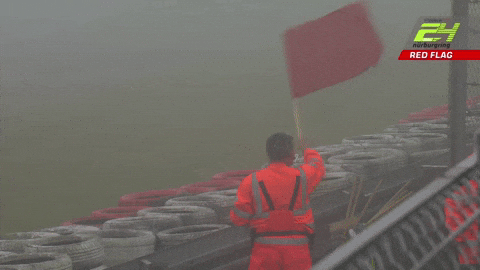 He SAYS, "SO MADISON…" AND FOR ONE SECOND, IT LOOKS LIKE HANNAH ANN THOUGHT HE CALLED HER MADISON. THE WHOLE THING HAS MADE ME CRINGE TO MY CORE. IT HAS BEEN NICE KNOWING YOU. THANK YOU FOR INDULGING IN MY USELESS RAMBLING, I WILL SEE YOU ALL IN THE NEXT LIFE.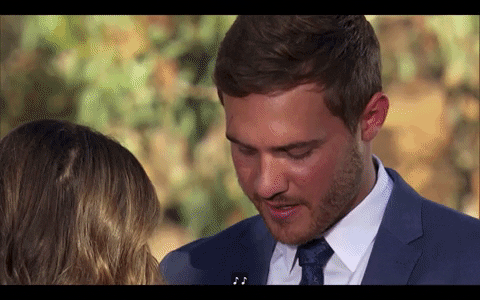 After a LONG and WINDING road, filled with CONSTANT trials and tribulations, Peter FINALLY gets the love story he's always dreamed of! And they lived happily ever after… The End. 🙂 How lovely!!!!!!!!!!!!!!!!!!!!!!!!!!!!!!!!!!!!!
LMFAO, BITCH, U THOUGHT. These two got engaged 30 minutes into a 2-hour show… that leaves approximately ONE HOUR AND THIRTY MINUTES FOR SHIT TO HIT THE FAN, in which I can assure you – IT WILL.
Damn near after the commercial break post-engagement, Peter & Hannah Ann break up. LOL. It's still sad and obviously, it didn't happen this quickly but STILL. But BEFORE we see the inevitable Hannah Ann & Peter break-up, we so graciously get a second iteration of…
How to Get Attention 201: Master Class by Barb Weber
1. Act like your 28 year-old, pilot son who probably is already gone 90% of the time due to being a PILOT just came back from war-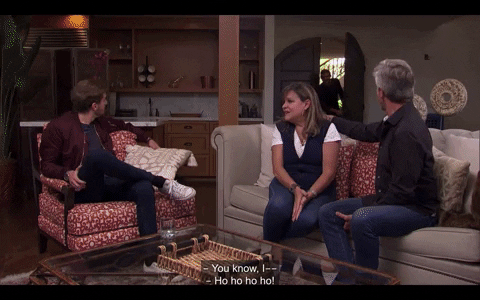 2. Tell your son you "missed his clothes"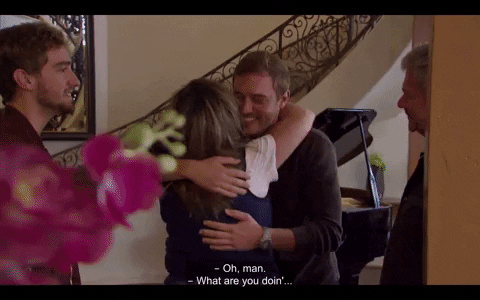 3. Act like you TOO will be marrying whoever Peter picked…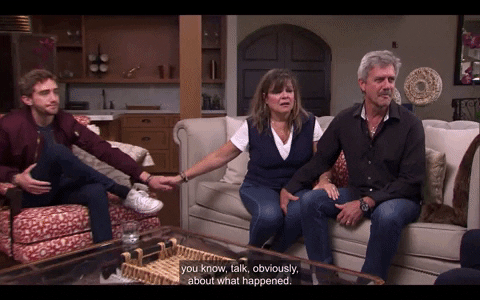 4. Act like your son who is literally a big, wobbly baby cured cancer when in reality he made a terrible, terrible life decision which you "encouraged", or moreso, coerced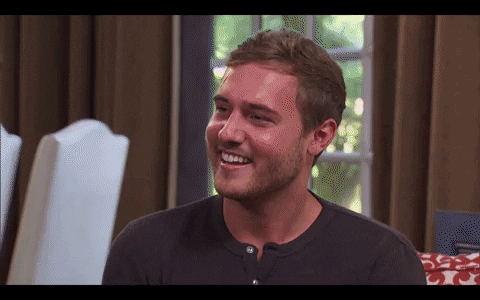 5. Continue to cry for as long as the cameras will film you crying – screen time's, screen time, baby!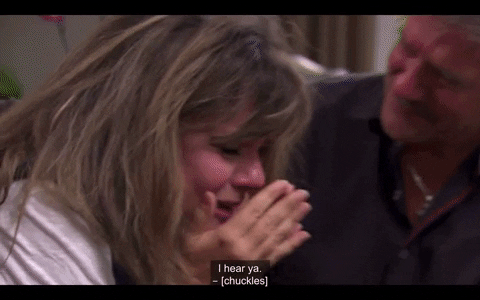 6. Call someone you met no more than 4 days ago, and someone your son met no more than 3 months ago your DAUGHTER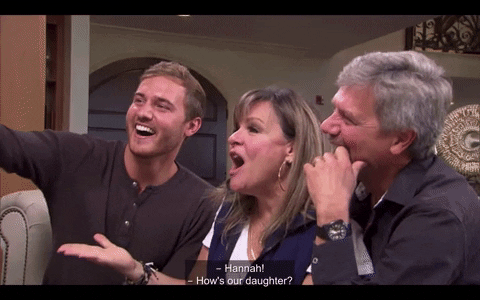 I gotta say… for as much as I shit on Barb, she evoked a LOT of emotion from me, and more than that, she just made me fkn LAUGH. So Barb, for this, I thank you.
Back to the breakup we all saw coming – It's safe to say Hannah Ann WIPES THE FLOOR WITH PETER, MY GOD, she is NOT HAVING IT.
Hannah Ann's Break-Up Zingers
1. "You took away from me my 'first' engagement"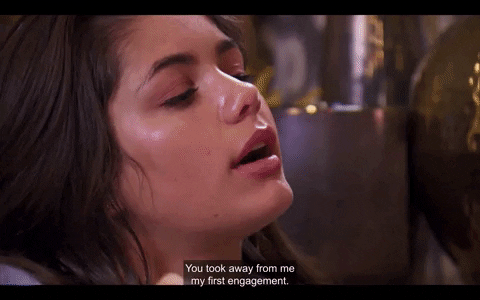 2. "Not being true to your words, to what your feelings were – is that what you're sorry for?"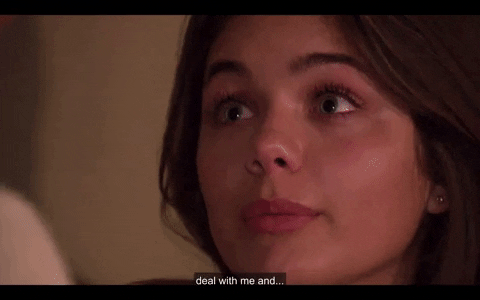 3. "You took the most precious moment that I could ever imagine away because you selfishly just did not want me to walk away."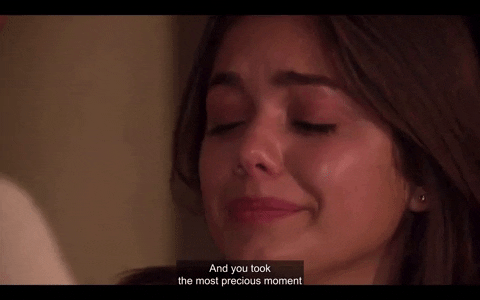 4. TOOK THAT RING OFF – BEYONCE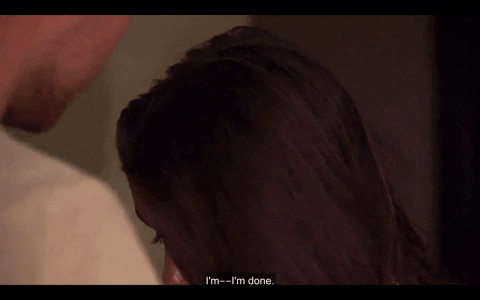 5. "I'm telling you, I'm sorry – but your words, you can't be true to them. So why would I hear you out anymore"
6. "Leave."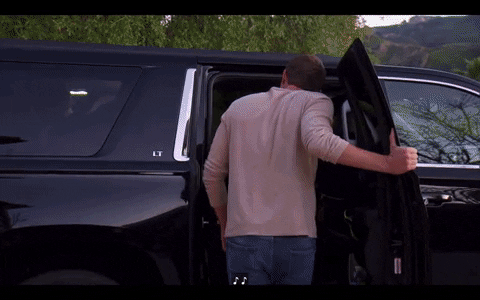 After we watch the break up play out, Hannah Ann joins Peter live on stage, and then again, whoops his ASS some MORE. If someone were to have to "won" this season, it would most definitely be Hannah Ann. Everyone else is coming off a little broken and bruised but this girl right here is gonna do just fine for herself, I truly believe!
Hannah Ann's LIVE Break-Up Zingers
7. "Either you don't mean what you say, or you don't understand the weight of your words"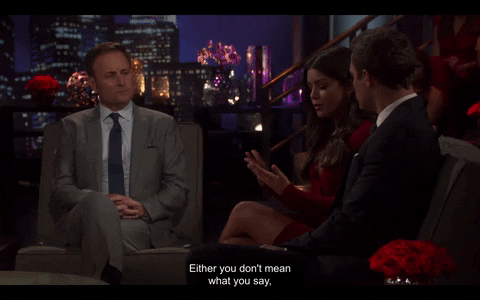 8. Dropping a BOMB that Peter reached out to HANNAH BROWN AFTER they got ENGAGED – It's been two months, so most us of have already processed this information, but let's not forget how SHOCKING this truly was when Hannah Ann first said it.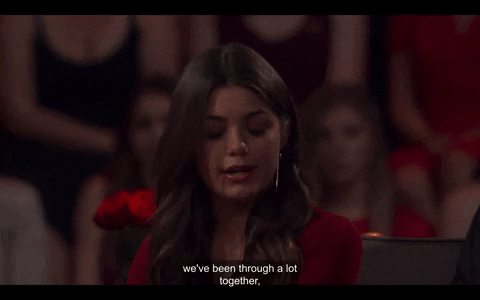 9. "So really, our engagement involved 3 women: you still being in love with Madison and proposing to me, and you needing closure with Hannah Brown"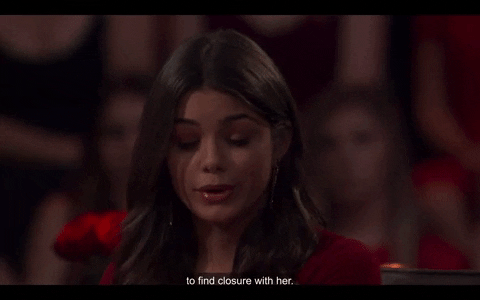 Next on the second night of the finale, Chris Harrison goes to Madison's hometown, Auburn, Alabama, to ask her??? If she misses Peter??? Now, damn near IMMEDIATELY, I have a couple KEY questions:
Why in the HELL is Chris HARRison doing this? It's implied in Hannah Ann & Peter's break up that part of the reason they're breaking up is that Peter can't "give her his whole heart" because of what I would assume to be his love still for Madison??? But it's never directly said??
Does Peter actually want to get back with Madison? At first thought (if you're a first timer), you may think, pshhhht – well of COURSE, Peter wants to get back with Madison – SHE left HIM. However… if you take a deeper look… you just might find the truth… (More to come with Reddit conspiracies if you give enough of a fuck later lol – REDDIT CONSPIRACIES THAT WERE RIGHT ALL ALONG IE. PETER FUCKING KELLEY SINCE THE SUPERBOWL IE. BEGINNING OF FEBRUARY. And a little insider scoop… the footage of Madison meeting Peter in LA is filmed ALLEGEDLY FEBRUARY ~15TH…. DO THE MATH.)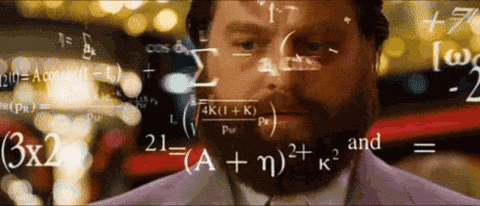 Once in Auburn, Chris Harrison is like, "alright, listen up, Madison. You probably have no idea why I'm here. I have no idea why I'm here. Peter has no idea why I'm here (?????????)… But FYI, Peter is singleeeeee, you wanna hit a boy up??? We need an ending to the show because right now Peter looks like a fuggin IDIOT, so would you like some more screen time and the prospect of staying with Peter a few months for money/fame???"
Okay OBVIOUSLY he didn't say this. But this is what he meant, trust me.
In reality, Chris Harrison tells Madison Peter ended his engagement with Hannah Ann because of his unresolved feelings for her (DID HE THOUGH???? BECAUSE HE NEVER EXPLICITLY SAID THAT. I NEED ANSWERS). It takes all of 2 seconds to convince Madison to go on a free trip to LA, so the two of them are off.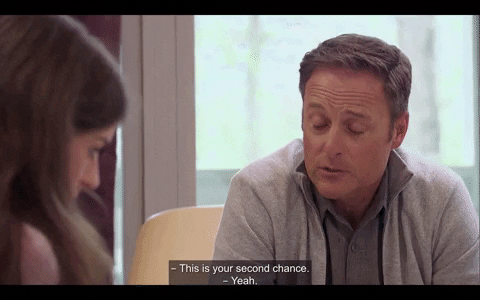 I'm like okay… this is all good and well and the right step towards getting our happily-ever-after ending, but what thee FUCK about LITERALLY EVERY SINGLE REASON YOU TWO BROKE UP? You're not into the line-dancing/club scene like Peter? Peter's not into the intense Jesus/Bible life like you?
WHAT ABOUT THE ENTIRE REASON YOU JUST FLUSHED 3 MONTHS OF DATING HIM DOWN THE DRAIN AND LEFT BEFORE THE PROPOSAL??? WHATTTTTTTTTTTT.
Once in LA, Madison walks in to meet Peter while he's pondering pensively across an inground swimming pool??? When Peter first sees her he's like…. Whaaaaaaat…..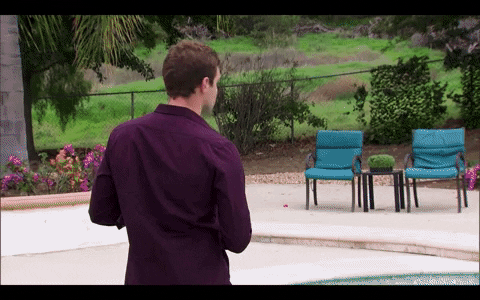 They decide they still love each other (???????). When Peter asks at the end of their talk, like, what now? … Madison …. laughs???? LIKE WHAT IS HAPPENING NO ONE IS SAYING ANY REAL WORDS AND NONE OF THIS MAKES SENSE.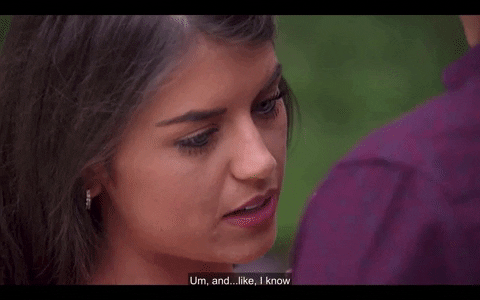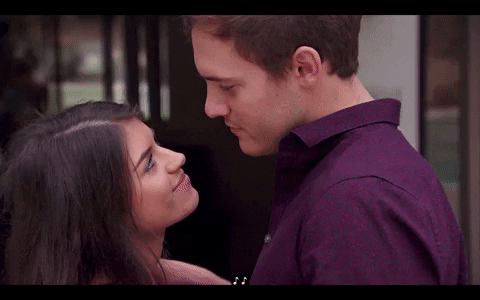 What better time than now to present to you all something that has been happening ALL SEASON LONG (ie. if you are a loyal fan, you will know I've already made this joke in the second or third blog from the season… true stans only):
(INITIAL REFERENCE BELOW IF YOU'RE TOO YOUNG TO HAVE LIVED THROUGH THE OG TIK TOK, IE. VINE)
The Madison&Peter-Is-That-Allowed-Vine Forehead Move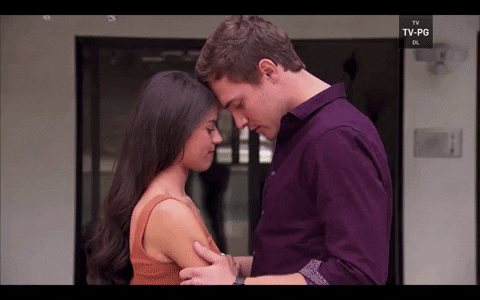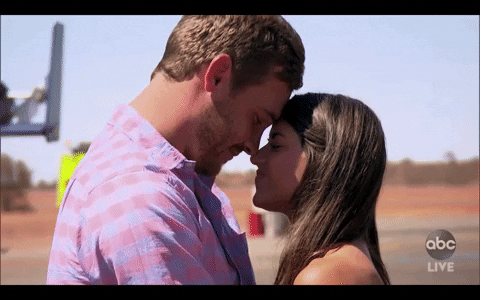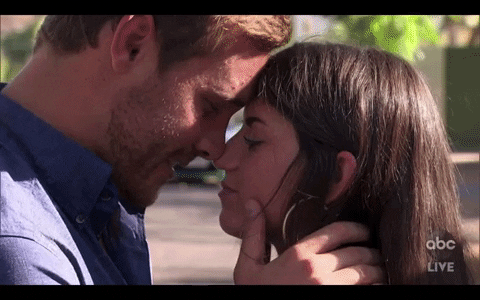 Then Madison comes out at AFR to talk with Peter, and again, literally, NOTHING IS RESOLVED. Madison says she still loves Peter. Peter says he still loves Madison. Chris Harrison is like, I've been saying we don't know how this will end for WEEKS so WHAT DOES THIS MEAN NOW? TELL US!!! And they both say blah, blah, blah, they've hurt each other, etc. etc. so "they're taking this one day at a time" ???????????????? You're taking dating one day at a time??? You're taking tolerating each other one day at a time????? I DON'T GET. ANY. OF. IT.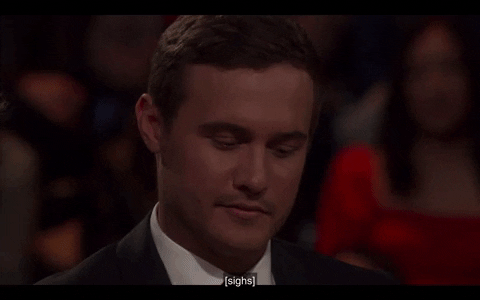 AGAIN, Barb decides her son's season is crashing and burning, and that it's up to HER to SAVE THE SEASON. When Chris Harrison asks her how she feels about this all, I would assume (and I assume Chris Harrison was assuming) Barb would say something to the effect that she loved her son, and she supported him in whatever decisions he makes despite her personal beliefs, but NOPE. SHE LET'S MADISON HAVE IT.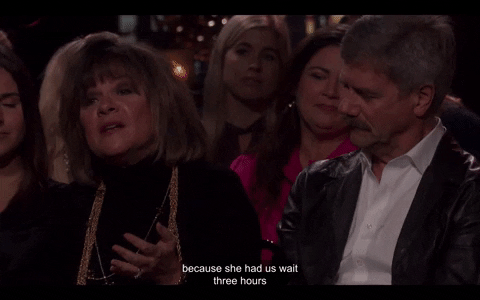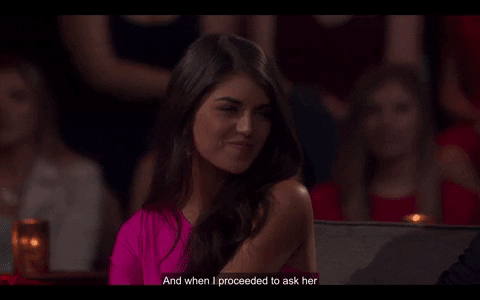 Madison looks UNCOMFY, kind of just smiling and biting her tongue but I'm like WTF IS THIS. Peter's like… mom… this is national television… can you just like… wait to tell me this until tonight when I return to the home we share?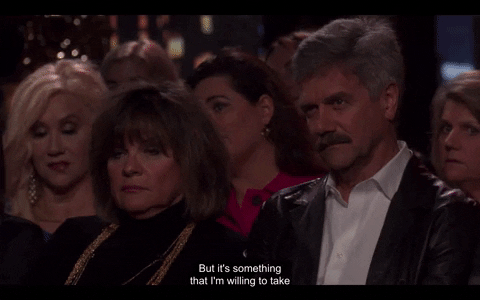 Barb's like FUK NO this is SHOW BIZ BABY, we gotta get them talking about SOMETHING, and that something's going to be ME. Since this is Barb's LAST CHANCE for a "daughter", she thinks it's her decision as much as it Peters!!!! She even tells her husband something along the lines of "help me make my point" in Spanish as if Spanish isn't the SECOND MOST SPOKEN LANGUAGE IN THE UNITED STATES.
And in the SIGN OFF BIT, Chris Harrison lobs a softball at Barb, giving her ONE LAST CHANCE to be SEMI-supportive of her 28-YEAR-OLD ADULT SON, and her last words are "He's going to have to fail to succeed."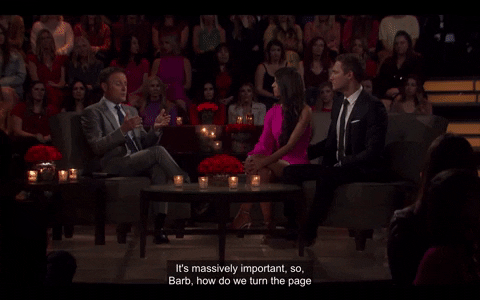 YOUR SON WILL HAVE TO FAIL IE BE IN PAIN & SUFFERING…. When Barb said this I said, god DAMMMMN, that's IT, I'm OUT ON BARB FOREVER.
END SCENE. THAT'S IT. Literally just ends with Barb taking a big ole' shit on Madison's head. Peter's mom kicks her own son when he is down. AGAIN, I don't fully hate Peter because I think he mostly has good intentions, and I don't fully hate Madison because, again, she's fine? No one is actually mean except for BARB, but since she's Peter's mother she has a "mom" pass to just say all these things???? All in all, I'm sad, nothing makes sense, and I am leaving this season feeling like I just went to war and back for NOTHING.
Obviously, like 3 days after the finale Madison & Peter "broke up" if you can even call it that. And then JUST like the Bachelor Reddit thread had sniffed out LONG AGO – PETER STARTED DATING KELLEY.
Again… I'm tired, okay? I was going to get into to all of the shit that happened after the finale, but this is already long, and I'm so fucking over Peter. I'm never writing another word about Peter after this. Peter's dating Kelley now. His sixth choice. Men are idiots, literally name one man who's not – you can't.
Thank you for reading through my thoughts on this multiple-months-old episode, and thank you in GENERAL to EVERYONE and ANYONE who read even just ONE of my blogs recapping this season, just because you are being a supportive, good friend to me – I really appreciate it. It makes me so happy to know someone else is reading these words. Hopefully they helped you feel less alone because that's what writing them did for me, or at the very least, they made you smile. Without you reading this, it's literally just me talking to myself, which I'm cool with, but the more, the merrier. 🙂 Sending love, strength, health, and safety to everyone during this time – 'Til we meet again!!
*Recently, Hannah Brown said the n-word during an Instagram Live. This is extremely hurtful and wrong because of the ways in which that word has been used to oppress and severely harm black people in this country. As a white woman, I cannot fully understand the harm, and hurt POC feel because I do not live that experience everyday, but I can understand I am privileged simply due to the color of my skin, whereas some people are oppressed, and not given the same opportunities due to the color of theirs. Please take some time to listen to this podcast hearing voices from people of color in Bachelor Nation, specifically women of color explaining the ways Bachelor nation is harmful, and not a safe space for them:
https://date-card.pinecast.co/episode/2355db1ac2564bce/racism-in-bachelor-nation