The Bachelorette Season 17 Episode 4 Recap 🙂
***I do not own the rights to these videos***
There are so many songs about being the age of "17". It seems to be a universally meaningful time in many peoples' lives, so why would a show be any different? Season 17 of The Bachelorette is proving historic in many ways & unprecedented for many reasons – it represents a huge paradigm shift in the show.
The most recent Bachelor franchise show, The Bachelor (Season 25), left the future of the show in tumultuous uncertainty after entanglements in a huge racism scandal involving the white winner, Rachael Kirkconnel, on the first Black Bachelor's, Matt James', season. 
Photos of Kirkconnel surfaced at the beginning of James' season of her attending an antebellum-themed party at her college (somewhere in the south) in 2018. Obviously racist & incredibly harmful to celebrate being a white… slave owner??? This spurred controversy around the long-standing host, Chris Harrison, after he, in poor, bigoted taste, went to Kirkconnel's defense in an Extra interview with Rachel Lindsay (a host on Extra), the first Black Bachelorette & the first lead of color the show ever had in 2017.
This entire debacle led to the end of Chris Harrison's time as the host of the show. The decision wasn't announced or presumably made final until the recent news of his termination & payout (a VERY pretty penny for a payout at THAT) came in early June. 
Before Katie's season started filming (roughly early March-ish), Katie put out a tweet for all the world to see (or at least fans & then forcibly the producers) essentially boycotting Chris Harrison as the host of her season of the show. This kind of forced the producers to adhere to her wishes, as she'd already been announced as the next Bachelorette. Great play and move by Katie!
Now for season 17 of The Bachelorette, for the first time in the history of the show (minus a couple episodes of The Bachelorette (S16) when Chris Harrison dropped his kid off at college & JoJo Fletcher subbed in, & when Emmanuel Acho hosted After the Final Rose for Season 25 amid Chris Harrison's scandal), there is a non-Chris Harrison host of a Bachelor show – And those someone's are Kaitlyn Bristowe & Tayshia Adams, 2 ex-Bachelorettes.
There's been a lot of "discourse", if you will, surrounding Harrison's termination. Some viewers (older, more southern viewers) are boycotting this season because of his absence. Many of them also say weirdly nasty things about Tayshia & KB whiccccch has lead Twitter to go on an amazing rampage of memes about internalized misogyny, LMAOOOOO. 
There was a recent article from US Weekly interviewing season 17 (coincidence?) Bachelor, Sean Lowe, and his current wife & ring-winner, Catherine Giudici-Lowe, where Catherine reveals she's watching the season to support the women (ie. Katie?), but her husband, GOLDEN PONY BACHELOR SEAN, is NOTTTTT watching the SEASON. WTFFFFFFF. This is so dumb and gross and if you really think the show runs on Chris Harrison's 2 minutes or less every 2-hour episode… You are BRAINWASHED, BRO. 
And maybe I'm biased because I love Kaitlyn and am very down for Tayshia too…But seeing the interaction between 3 women of similar ages vs. say Katie getting weird advice slash pressure from a conservative man that could be her dad… GIVE ME THE WOMEN LOVING WOMEN (JK 😉 ) CONTENT ALL DAMN DAY.
The show feels "different" (to some white women's internalized misogyny's dismay) without Chris Harrison, but I feel it's for the better. It seems like KB & Tayshia are now giving real advice instead of Chris's weird manipulation. Overall, it feels lighter and more fun, which is probably what the franchise needed after the exploitation and pain the last season caused all around.
Before I dive into the episode 4 recap, I thought I'd highlight who the important players are in the season thus far based on two circles of relevance – 1) The high-level players (likely landing somewhere in the top 1-6), and 2) The secondary "story" players. These are players that never stood a chance with Katie, but are clearly characters producers are using to build narratives around & help narrate the show in interviews.
Season 17 Key Players
Katie
Our glorious LEAD, DUH – Katie's character was portrayed as sex-positive on Matt's season of The Bachelor & the girl with all the jokes. She's also what Game of Roses refers to as a "professional player" (players who have been "studying" ie watching The Bachelor all their lives and know how to play the game). I believe Katie should be declared the first "professional lead", in the sense that she has so clearly been watching this show for a LONG time because she is executing EVERY LEAD CLICHE EXACTLY RIGHT. She's saying all the right things, making all the right decisions – she is NAILING IT. It's like she was born to be The Bachelorette, or at least that she's been watching for the greater portion of 10 years of her life, lmao.
Katie being the lead is unique as she was the lowest place finisher on a regular-season to go on to become the lead. She was the 11th place finisher in Matt's season. Juan Pablo was the next closest at 8th place finish in his original season (Desiree Hartsock's season of The Bachelorette (S9)).
Lastly, Katie has already pulled historic "moves" for a lead, including revealing her sexual assault experience on a group date, and most importantly for all of America to hear. It was incredibly brave and important for her to tell this story, and to walk through how she's overcome something so harmful in her life. That's important for people to see. We've seen other players share similar SA traumas (most recently, Caelynn Miller Keyes on Colton's season of The Bachelor (S23)), but never have we seen a lead share a story like this on TV (although there have certainly been Bachelorettes with similar stories, just not that they felt comfortable to share or made it in the final edit). 
Moreso, Katie continually stands up for herself, and to the audience's delight (at least mine!), as soon as she sniffs something fishy, she cuts them off!! Karl is bad?? GONE. Thomas is bad?????? GONE. But I'm getting ahead of myself. 🙂 She's just doing a damn good job & looking strong as hell doing it. 
Greg
Greg is what I would refer to as our "front runner". Recipient of the "first impression rose", as well as the first one-on-one date, Katie has taken a notable interest in Greg. Her interest is notable to us the audience, but also the audience of guy competitors in the house.
He's an NJ marketing guy with the big Italian family & matching dad-passing-away-story (with Katie – tragic, but true). He comes across very "for the right reasons", and definitely is conveying a serious interest in Katie. You can tell the producers like him too, as he got the first 1-on-1, and other bonus time with Katie, including going to comfort her after the Karl debacle in episode 3 when she wanted to be left alone. 
Apparently, there's a buzz on Tik Tok about Greg because he's done acting classes and everyone is saying he actually wants to be an actor so that makes his appearance on the show less sincere?? Like, hunni!!!! No one on this show is sincere in the first place, I'm so sorry to tell you this. I wouldn't be either!!! I'm here for the followers, hunni, and SURE if I actually do fall in love… obviously, that's a BONUS. Also, I'm like… okay if you want to make that reduction from that, SURE, but that is literally nothing compared to all the stuff that came out about Rachael Kirkconnel's racist actions. Greg, although not my favorite, is still innocent until proven guilty to me. 
Conor B
Four episodes in & I'm now thinking maybe he will not break into the top 4? (To my disMAY, as I put this man as the RING WINNER in my bracket;,( ). But nonetheless, the show seems to be developing him into a very strong character. So even if he does not fare well (into the top 4) of this game, I believe we will see this man again (Paradise, babyyyyy).
Conor is playing everything right – We're first introduced to him when he comes out of the limo dressed as a CAT, which Katie loved because she has a cat she's obsessed with and overall she's a genius woman who knows that cats are LIFE. Conor also gets the first kiss with her (even though the chemistry game does NOT appear to be there) on the very first night. Overall, he's always playing his one on one time with her well.
He's a math teacher from Nashville who's also a musician (Jed vibes???)… He does seem very nice & genuine, but only time will really tell. Definitely getting a strong "good" edit thus far.
Andrew S.
Cousin to former player, Clay Harbor (of Becca Kufrin's season & BIP 6), Andrew is an international soccer player in Viena, Austria. He makes an impression on Katie when he greets her for the first time out of the limo with a British accent that he reveals is fake about 30 seconds into talking to her… To which Katie says, I KNEW IT. I'm, like… yeah, dude… why would you have a British accent… but live in Vienna… not impossible, but, like… Doesn't make sense lol. He's actually just from Chicago, just like every other KELLEY BONER THAT WAS IN THE GOD FORSAKEN KELLEY SCHOOL OF BUSINESS WITH ME (Jk, sorry, y'all hit a nerve).
I'm giving him shit, but I think Andrew is my favorite. He's funny and fun and he's been coached by an ex-player which is always a good advantage in the game (re: Hannah G. coaching Hannah Sluss to a ring-winner finish, technically). Consistently playing his time with Katie well (parallel "we grew up with nothing" stories), and doing special little dates for her (the Taco Bell charcuterie), I think Andrew will end up placing in the top 4.
Michael
The "package deal", as they refer to it on GOR (Game of Roses podcast), but this is the token player on the season with a kid, usually there's at least one. However, Michael is anything but typical (at least in terms of men on The Bachelor, LOL). He has an incredibly tragic story about his wife passing away from breast cancer, initially finding out about the disease 7 months after giving birth to their son, James. Literally, WTF, universe, WHAT THE FUCK. 
I was wary of Michael on the first episode because he "seemed weird to me", but that was just camera shyness I think because he BLOSSOMED in episode 3, ie. where he got the second one-on-one. Going into the date, I didn't think Katie was actually into him, but post-one-on-one I think things have definitely changed, and he's now a contender. 
Blake Moynes
Blake… fucking… MOYNES. Originally seen as a player on Clare/Tayshia's season (making it to the top 6 with Tayshia), Moynes returns for a second run on Katie's season. He returns in a Nick-Viall fashion – Also a returning player from another season, also entering the season a few episodes in, also causes immense rifts & jealousy among the original other players, lmfao. Nick Viall was originally on Andi Dorfman's season of The Bachelorette (S10) and rejoined the cast for the next season for Kaitlyn Bristowe's season (YES, ONE OF THE HOSTS OF THIS HERE SEASON OF THE BACHELORETTE). 
Blake is a Canadian wildlife manager who has the humor of a sophomore high school boy. On a group date from his original season, the players all had to make some sort of art that expressed a trauma they could then reveal to the group all sad like, and while a lot of guys made things with missing parts for Tayshia or like daddy issues, this man just made… a clay… penis. JESUS. That's all you need to know about him.
We already see previews for the next week with all the current guys getting pissed at Blake's joining of the group, again… exactly like Nick Viall. He also for sure gets a one-on-one date as we see footage of him & Katie kissing in hay and that could only be one place: ONE-ON-ONE. Needless to say, I definitely foresee him being a big player in the game, likely making it to the top 4 at the LEAST, maybe even making it to a second-place finish… Just like his model, Nick Viall.
Secondary Ring of Storyline Players
The secondary tier of players is mostly just other players that have gotten a decent amount of screen time & been in random arguments. However, they're mostly just that – stories for the producers to build shit around. We've seen minimal time with all these players & Katie and it definitely hasn't been impactful…Meaning I mostly think these will be the guys who finish right after the 5 aforementioned players (one likely getting the mandatory one-on-one execution: the one time a season the lead takes a player on a date and does NOT give them a rose…).
Justin
Justin is the "face-player" of the season… There have already been 5 BILLION posts on the sosh about his reactions, but it's for good reason. This man knows how to express emotion, with only his FACE. 
Mike P.
Then you have Mike, the self-proclaimed virgin & ex-baseball player. I really have to say… I was so fucking TIRRRRREEEEDDDD of the "virgin" storyline because at the end of the day WHO FUCKING CARES, but also it's, like… WE GET IT. WE FUCKING GET IT. It's perfectly amazing if you choose to be a virgin for WHATEVER your reasons are because that's yOUR BODY and you can do WHATEVER YOU CHOOSE WITH IT, but it's just tired and always a weird Christian plot point. I'm tired of it. We've had it for, like.. the last… 4 seasons????
We had Colton, the Bachelor in season 23, who was a virgin and has now multiple years later & one post stalking allegation/restraining order later (from his winner, Cassie Randolph, it's actually extremely fucked up and scary & I want to give grace because he was clearly fighting his truth but goodness gracious, please don't hurt people on the way) come out as gay (BUT HE WAS THE BACHELOR SO IT WAS THE ENTIRE PREMISE AND I WAS LIKE I AM SICK TO DEATH ALREADY). Then we had Luke P. on Hannah B's season who was an absolute TERRORRRRRRRRRRRRR but also a reborn virgin after he found god in the shower. That's not even a joke, that's his own personal testimony. JESUS THAT MAN. Then we had Maddi on Peter's season of The Bachelor… And actually… I think we got a break for Clare/Tayshia's season because no flagrant virgin storylines are sticking out… But after one SMALL BREAK, we are back on the VIRGIN AS A STORYLINE TRAIN. And I GET IT. This show is about "love" and "relationships" but can we just stop making this a whole point??? It just doesn't matter. People should be freaking out over all the people that claim "they've never been in love before" as much as they do about the "virgins". VIRGINITY IS A MADE-UP CONSTRUCT. HOW DO YOU DEFINE VIRGINITY FOR GAY PEOPLE. HOW DO YOU DEFINE VIRGINITY AT ALL IT IS LITERALLLLLLLY MADE UP. Jesus, sorry, I went on one…. All this to say… Mike seems like a perfectly sweet and nice man and I'm sure he has MANY OTHER TRAITS that could make him interesting (such as being an ex-pro Baseball player?????) besides his "virginity" storyline. He seems like a swell guy. Mike, protect yourself, buddy. The storm is coming. 
Tre
Next is Tre who is an amazing narrator. We see him in so many clips having conversations with the guys, or in ITMs narrating the season. This man is amazing on camera. But we've seen minimal time with him and Katie so I do see him getting out finally when things get "serious" ie. there's like 8 left and she's like oh no no nono. Perhaps a one-on-one execution in this man's future??? Only time will tell. We'll definitely see this man in Paradise. See ya there, buddy!
Hunter
Lastly, we have… mother fucking Shark boy ie. Hunter. And… I do NOT MEAN TO COME FOR ANYONE'S INTELLIGENCE SLASH HOW CAN YOU TELL FROM AN EDITED MANUFACTURED TV SHOW… HOWEVER…. Hunter, I'm so sorry buddy, but you just come off so DUMB TO ME. 3 BRAIN CELLS MAX, which like SAME, so I GET IT, but DAMN.
He's also seen in ITM's often narrating the show… but every time he's with Katie I'm like… are you literally joking my asshole. He gives her a "love letter" I believe in the second episode, similar to a second-grade style love letter, maybe on night one??? But like obvi he doesn't know this woman at all and just gives her this wayyyyy too intense of a thing and she responds like ohhhh, thanks, Hunter…. I love it so much… And he responds to that with "Great, that makes me feel good." LMFAOOOOO, DUHHHHHH DUUDDEEEEE. Idk everything he says I'm like… yeah I mean you're right… but you're not telling me anything I don't know, LOL.
Now that we know our core ~players~ let us PLEASE dive into the episode 4 recap. 🙂
EPISODE 4 RECAP, COMMENTARY & ANALYSIS
Okay, now, first of all, I just have to say… I am naming this episode "The Great Thomas Implosion" because although Thomas had "all the qualities" of a great player (manipulative to the lead, but not enough that they perceive as manipulation, the quick raising of love levels, appearing genuine by running to her, stealing her first, showing a concerted effort to make her feel his affection), he was ultimately perceived as being there for the wrong reasons according to the other players & they made basically a secondary unionization play to get Thomas gone. Tre was the first to tell Katie about the "wanting to be The Bachelor" confession, but at the cocktail party before the last rose ceremony, a lot of guys corroborate Tre's story, ultimately leading Katie to send Thomas home in a scornful, humiliating, whipping-the-fool-in the-town-center-to-teach-them-a-lesson kind of way. 
ALLLLL this to say one thing, & one thing only – Thomas is literally Josh Murray. There's nothing you can say to convince me these two men are not actually the same person. Josh Murray was the ring winner of Andi Dorfman's season of The Bachelorette (S10) and then went on to Paradise (after the failed engagement) and got engaged to ANOTHER Bachelor nation woman named Amanda Stanton from Ben Higgins season of The Bachelor (S20) whiiiiiiiich also did not work out LOL… Both of these women have since released tell-all books where they absolutely rip this man a new asshole as he deserves. He's essentially the master of saying literally NOTHING but sounding good and looking very hot. So yeah… I wholeheartedly believe Josh went to the doctor and bought a new face as a disguise, but you can tell in his mf voice and expression Thomas is JOSHUA FUCKING MURR-AY. 
ANYWAY – We start in this episode approximately where we left off last week – All the guys are shit-talking Thomas and complaining how he admitted to wanting to be the Bachelor after they explicitly & harshly asked him 4 times, LOL. It's just… hilarious but mostly stupid because as someone DEEEEEEP into this shit I'm like dude… YEAH. allllllll these mother fuckers have thought about being the next Bachelor, are you DENSE???? I love the facades this show keeps selling us every single fucking season. WHO IS ACTUALLY BUYING THIS?
While all the other guys talk shit, convENIENTLY (ie. producers made this happen) Thomas is outside with Quartney with a QQQQQQQ (I'm just sitting in this studio & trying to get to you baby) working out together as Thomas tells him how HARD it is being in his position asking Quartney, "would you want to be in my shoes?" LMFAOOOOO, obviously NOT DUDE, but that ain't my fault!! You pLAYED YOURSELF. Quartney says in an ITM, "I thought he (Thomas) was a good dude, but now I realize he's just a good talker." Nailed it, Q!
And let me remind you… We still have to view an ENTIRE GROUP DATE BEFORE THE MOTHER FUCKING ROSE CEREMONY WHICH WE WERE ROBBED OF LAST WEEK. I swear to god… NOTHINGGGGGGG makes me more upset than when this show doesn't finish with a rose ceremony…. NOTHING! Why do I watch this show except to see the progression??? It is my SPORT… I NEED TO SEE WHO GOES HOME. WHO MAKES IT PAST ROUND 3? WHO DOES NOT??? TELL MEEEEE!!!!
It's finally time for the third episode missing group date (robbed of from last week) & of COURSE, it is not AT ALL worth the mf WAIT. It's dumb as FUCKKKKKKK.
All the guys meet Katie outside of the resort where she reveals to them they'll be participating in a "scavenger hunt" that will tell her "who's right for her". Great work planning this group date, producers! Katie, the lead, spends 0.0% of the time with the men on the date, and 100% of the time torturing them with Kaitlyn & Tayshia for absolutely no gain to anyone & literally no one wins a prize, lol. The only gain is the men's friendships with each other grow as they have to do very intimate activities ❤ ❤ ❤
After Katie explains the date, the men split off in pairs (presumably of their choosing? So you can see who's besties with who) & are off on the "scavenger hunt"! Katie, Tayshia, & Kaitlyn go sit on a bench together all holding a pair of binoculars, prepared to watch their prisoners suffer. I refuse to believe anything less.
The first form of suffering comes in the form of a "carb station" ie. where it is SO AWFUL to "eat carbs" it is a challenge/punishment. Contrary to in The Challenge where they have "eating challenges" but they have to eat nasty shit like COW BALLs, BLOOD, & GOAT FACES not mf CARBS.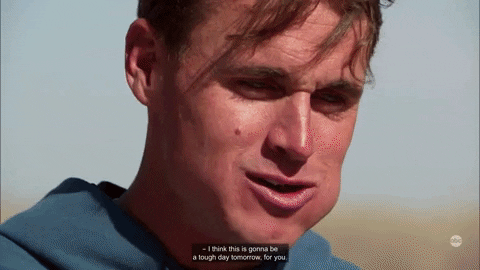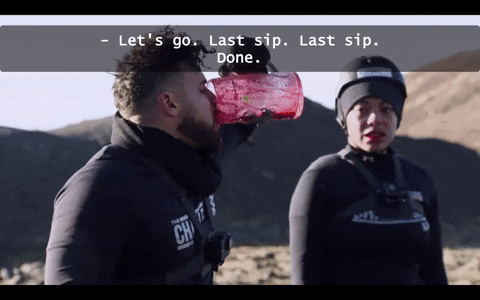 Also, IDK how to precisely articulate it… but this right here … is fatphobia… Instead of motherfucking COW BALLS, the contestants have to eat "CARBS". THEY LAUGH & SAY, "I HOPE I DON'T GET FAT FROM THIS. A HA HA HA!" STOP!!!!! WITH THE FAT-SHAMING, YOU FUCKING COWARDS!!!!!
Andrew and Josh do some weird challenge where they have to "whisper sweet nothings" into this giant ear… For no good goddamn reason!! Katie says "he has this sexy English accent", I'm, like, jasdflkjadsfkljasdfkljdskjf – HE IS FROM CHICAGO. LMFAO. YOU CAN'T COMPLIMENT IT LIKE IT'S HIS REAL ACCENT.
GREG, WTFFFFFFFFF WHAT IS THISSSSSSSSSSSSSS??? Apparently, this is from the movie Horrible Bosses… After his "states" performance, Greg yells, "Fuck yeah!", and Katie goes, "Oh my god, he felt good about that." LMFAOOO, there is nothing as remarkable as a delusional white boy.
For another portion of the "scavenger hunt", one partner has to wax some part of the other partners' body… And again I ask… AND FOR WHAT REASON. So our company man, TRE, volunteers to have CHRISTIAN wax his ASS. WOW. Great TV, of course, I chuckled, but I am just… BAFFLED. Also, I'm just thinking… Some men came to this station and got waxed for absolutely nothing because it didn't even air, lmaoooooo! I'd be PISSED!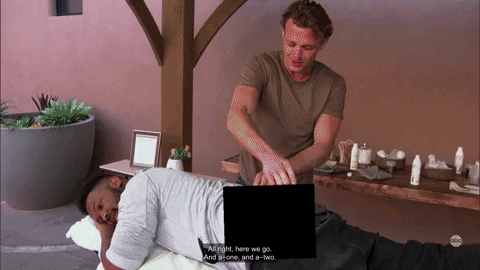 The only other thing of note is that producers are giving a shout-out to the new Disney Pixar movie, Luca?? Because ABC is owned by Disney… Right? LOL.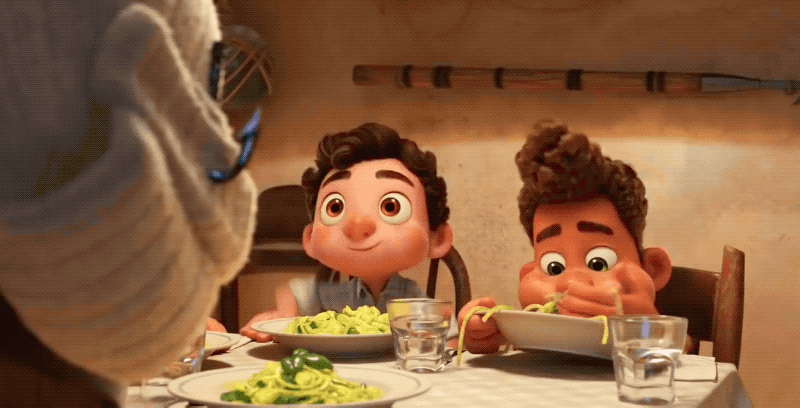 Now Tayshia pulls a TJ and says everyone has to eat two flaming hot peppers before performing a challenge – ANOTHER PIECE OF STOLEN CONTENT. CAN YALL DO ONE ORIGINAL THING???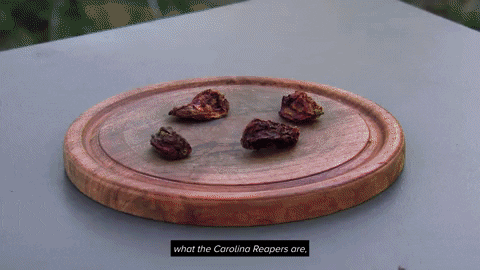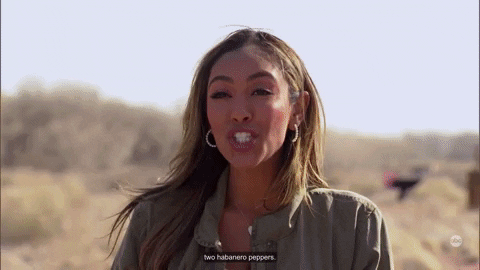 Also like obviously this whole show is a mockery at love and relationships but, like… the performative PROPOSING. WE'VE SEEN WEDDING PHOTOSHOOTS MANY A TIME ON A DATE/GROUP DATE, BUT NOW FUCKING THIS.
In Greg's pepper proposal he says, "I'm crying because I love you so much." Then he REPEATS the "I love you so much." Katie's eyes WIDEN in shock. In an ITM she says she's counting it as real… Tsk, tsk, tsk Katie, haven't you heard this man is an actor???
Everyone else proposes and it looks painful & cheesy and then that's it! That concludes the group date! No scavenger hunt winner, or any sort of consolation for your misery!
It's now the night portion of the group date & all the guys sit around on the couches pre-Katie's arrival and gas each other up. Mike plays the best 2nd player audience (the relationship among fellow competitors) game we've seen in a WHILE. He says he could see anyone on the group date getting a rose; "Especially with this group. There's a lot of good guys on the group." WOW! If you love them so much, why don't you marry THEM???
Katie enters the room in a plaid glittery pea-coat that's straight out of my 2008 high school closet, originally purchased from the "Candie's" section in Kohls… WOW, DEEP FUCKING CUT, Y'ALL.
Katie greets the men & gives a cheer to the evening saying, "What beautiful music!" after they all clink their glasses together, lmaooooooooo! I love it! This is what we've been missing in our leads… HUMOR.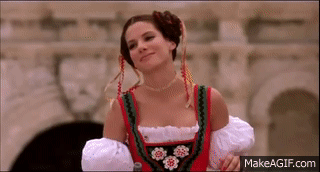 ANDREW GETS HER TACO BELL, lmaoooo! IS THIS SPONSORED? Andrew tells Katie the guys on the group date are his BFFs – CUTE! There really is a STRONG friendship vibe coming from this season, which you love to see, and also I feel is the result of the quarantine seasons? I feel like on Clare/Tayshia's season everyone seemed buddy-buddy too. Maybe just because people are so happy to have real human interaction amidst the global pandemic??
They have a cute moment & kiss to which Andrew responds giddy making Katie laugh. After the kiss, they have a brief pause before he starts eating the little sweets on the taco bell charcuterie board, LMAOOOOOOO. He's, like, sorry they're just sitting here, hahahahahah. OBSESSED.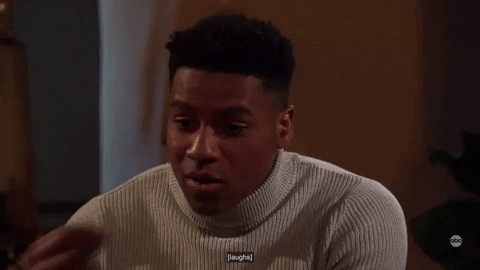 In Mike's one-on-one time, he tells Katie he believes if you really love someone that takes sacrifice, and it's not 50/50 compromise – It's 100/100 effort from both sides. Okayyyyy, coming across veryyyyy for the right reasons!
Now for one-on-one time with our front-runner – Greg! He says he feels like he's in high school again because he likes her so much & that his mind is going nuts living with all the guys that are going after her. Katie reaffirms Greg in their connection but he asks, "how are you so sure?" to which responds, "uhhhh… I ain't sure at all!" LMAO!
She goes on to say thinks he's authentic and she knows it's hard in the house, but if they can get through it "together" that "says a lot". She starts blushing and smiling and you can tell she reallyyyy likes this mofo.
They do have a good cute/connection but I just see a fall from grace, I just SEE IT. I think Greg is the one who voluntarily leaves the show causing the becoming infamous scene/teaser where Katie calls for the producers to "get me a fucking flight"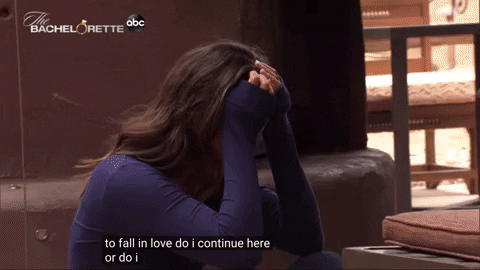 DESPITE my morbid outlook, she tells Greg "I'm starting to fall for you!!!" First "starting to fall" Katie has given any player… Needless to say, frontrunner status, confirmed!
Cut back to all the guys & they're discussing how it's good to see Katie laughing & not crying, LOL. Tre brings up the Thomas debacle because he believes Katie wants to know "the truth" and it's his job to tell her that. Andrew gets heated in response because he thinks it will cause unnecessary drama. He tells Tre to, "FOCUS ON YOURSELF, BRO." This comes off very genuine to me despite the heated delivery, because it's TRUE. Keep your nose to the ground, or else you can kiss your shot at the ring goodbye!
After some back and forth, Tre finally goes to sit down with Katie – dun, dun, DUN. Tattlers do not usually fare well in this game, even if they don't get immediately executed from their tattle. It typically will lead to their ultimate demise. 
Tre tells Katie he "wanted to give her some perspective" and says, "I feel like there's someone not here for you. And I feel like that's Thomas." He explains how the house thinks Thomas is manipulative & drops the he-wanted-to-be-The-Bachelor bomb. GASPPPPPPPPP.
After their talk, Katie says she's blindsided & devastated in an ITM. We see a hidden shot of her talking to a producer, giving us the impression this is raw! And real! She tells the producer she really liked Thomas & starts to cry into her shoulder. Sad! But yeah, dude, it's tough when Josh Murray comes into your life & wrecks HAVOC.
Tre returns to the guys after his talk with Katie & tells them the discussion went well, and that she was even HAPPY to receive the information. This gets Andrew all worked up again, LMAO. I love how his voice gets so high and whiny. Chef's kiss! Andrew tells Tre he's killing the whole vibe, that he's "Buzz Killington", LMFAOOOO.
Katie returns to give out the group date rose, and despite Andrew assuring the producer (mostly himself) in an ITM right before that, there's noooo way Tre will get the rose…. Tre gets the rose. Katie goes on to ask more about the Thomas allegations to which everyone chimes in their agreement. MORE PLAYER UNIONIZATION.
The next day, Katie is sipping tea in her room when she receives a UNBEKNOWNST KNOCK ON THE DOOR AND WHO COULD IT BEEEEEEEE?? Mssss Tayshia Adams, but no KB (Kaitlyn Bristowe)???? KB????????????? Where ARE YOUUUUUUUU???
God, Tayshia is KILLING IN THAT ORANGE SWEATER GOD GOOD THIS WOMAN IS AMAZING.
Once on the couch, Tayshia tells Katie she had "someone from her past reach out to her" that felt passionate he would be "an amazing match for Katie". Katie replies, "Oh?" Tayshia spews more BS about why he didn't come at the beginning of the season (because this was the producer's plan to stir up trouble all along), but she refuses to say his actual name despite Katie's pleas.
Katie starts to get emotional about how she doesn't want to bring in this guy if it will mess up her current connections, but Tayshia says enough tears! Suck that shit up, cuz you gotta go meet this hoe!
Flash to shots of the "mystery man" getting ready & I told my friend the first time we were watching it… but I'm pretty sure this is the only outfit this man owns. I swear to god I have never seen him in anything but this.
In a very dramatic, produced fashion, Blake whips around from the back as Katie walks in and calls out upon recognition "Oh my gosh, Blake!" Blake pulls a bit of a Dale Moss??? Just acting like you had a psychic/eureka/transcendent moment where you realize you are in love off of just one look?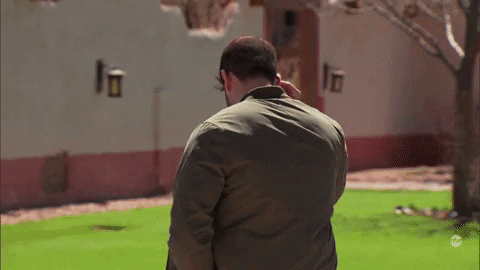 After some pleasantries, he sits Katie down to give her his whole spiel I'm positive he's rehearsed at least 1,000 times if not more because why WOULDN'T you? –
"I've been pretty vocal ever since the beginning ever since you stepped out of that limo about what I thought about you. You intrigued me, you continued to through everything you did on that season. Your openness, your bold, confident, but you have playfulness, and humor that I can really relate to" *Both laugh*

Blake motherfuking Moynes
In an ITM, Katie reveals they had talked previously but only in the DM's (direct messages) where he commended her for her bold personality. She really goes for the JUGULAR though – she tells him it's concerning that he's dated two Bachelorettes. That ain't really his fault, though, he was on the one season with 2 Bachelorettes!!! This ain't his third tour!
Blake does his best to defend his intentions (and he does a pretty damn good job if it were up to me) & Katie tells him she has to go think about it. He tells her again as she's walking out "you look great" and she flips around and does a curtsy bow as if to say thanks!
The next day, KB and Tayshia go talk to Katie about the "Thomas situation", and I'm sorry to KB, but Waldo of "Where is Waldo?" literally owns red & white stripes and I will never NOT think of him when I see them.
Katie gets emotional talking about how she really liked Thomas, that she even pictured taking him to "Hometowns" (top 4). The trail of chaos committed by Josh Murray continues.
It's FINALLY time for the Cocktail partyyyyyy that we were supposed to get to LAST WEEK. All the guys are sitting around on couches when HOW CONVENIENTLY they notice Thomas is not there. Then they think… Gee, Katie isn't here either… Could they be… TOGETHER???? WOW, we have a pack of SCIENTISTS HERE, LMFAO.
And righttttt on cue, we see Thomas walking down a hallway and we immediately know he is going to write his own WILL. He knocks on a door that is opened from the inside by a GORGEEEEEEOUS Katie, and oh my GODDDDDD, does she look LOVELY!
Thomas & Katie sit down on a couch together when Thomas starts off saying, "I understand a lot has happened this week, and I just wanted to check-in and see how you're doing?" And Katie is not putting up with this man's shit, not even for one SECOND. She responds, "I mean… what… What do you think has happened this week? Fill me in" with a heavy, exasperated tone, like it's taking every ounce of her energy to even muster the words to respond to him. Thomas takes a hint real quick, like, ohhhh she's UNHAPPY unhappy…
He goes on to say he knows things are being said about him in the house & how things have been hard for him. Everyone is "demonsterizing" him (LMAOOO, YES. I love The Bachelor's long-standing tradition of creating new words – "befuddled", "fianasco", and now "demonsterized"!), but he is being tough. He says the guys can defame him all day long, but he's there for her. Pretty good response, IMO!
Katie is clearly not sold on Thomas' pitch & holds nothing back… "Did you say you wanted to be the next Bachelor?" she asks him. Panic ensues in Thomas' eyes as he tries to defend himself, like, no, no, no, I just said it COULD be a possibility… But it also could be a possibility to fall in love!!! And once again… This is the honest, actual true opinion of probably like 99% of the players that play the game!!!
Thomas tries to convey this as well, claiming all the guys have also thought about this. He starts to go back on himself, saying well maybe not ALLL of them when Katie interrupts him & says, "STOP. LET ME TALK." And I'm like THOMAS, YOU'RE TOAST, MY FRIEND.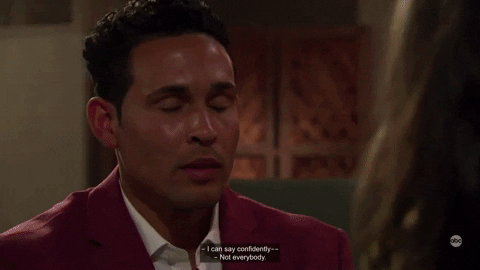 The confrontation ends with Katie telling Thomas she has to think about it & she'll see him at the ceremony.
Now, I'm hearing a lot about this "Justice for Thomas" movement, and I'm, like, okay… first off, NO. This man is way too good at talking, it's just the truth. Now… does he deserve to be "deMONSTERIZED" by all the other guys in the house???? Also probably no. The way Katie eventually does send him home… I get it… it's a "good TV moment", and we know Katie is practically producing her own show at this point…. But it was kinda mean!!! You call his name like he's getting a rose, and then you BERATE HIM for public humiliation in front of everyone in the town square!!! It was Mockingjay-style flogging for Thomas. I don't think he deserved THAT.
Cut back to all the guys still discussing the meaning of Thomas' absence & Katie's tardiness when they hear a door open and none other than THOMAS walks in. He comes right out with it to the guys, confessing he was talking with Katie about the controversy he stirred in the house. These guys clearly scared the shit out of him because he tried to over-explain and defend himself when none of them were going to hear it in the first place. They're all upset Thomas took time away from the cocktail party.
When Katie finally comes in she apologizes to Thomas that he "feels ostracized by the house", which of course sends the other men into TIZZIES. Tre says in an ITM, "Of COURSE, this man made himself the victim when the real victim is Katie!"
We see a few different guy's one-on-one time with Katie at the cocktail party – Brendan steals her first at the cocktail party which is the first one on one time we've seen of him with Katie. He has a very "Thomas-esque" talk where he tells Katie he likes her & her "qualities" EXCUSE ME, DO MEN HAVE BRAINS PLEASE. CAN ONE OF YOU PLEASE GIVE HER A REAL GENUINE COMPLIMENT?
In Justin's time with her, he says he backs Tres's comment about Thomas. During Aaron's time, he says, "I want to talk about Thomas with you if you want. Everyone definitely has concerns."
Katie says in an ITM the fact they're still having a conversation about Thomas heading into the rose ceremony is exhausting. True! I think this is why she ultimately sends him home… She's, like, I'm tired of this drama and it's draining me from my focus on the healthy relationships I have here. She's SMART and has been to THERAPY (I am assuming based on how she is) and sheers the dead fruit off the vine!!!!
Michael sits down with Katie and MANNNNN does that scruff do this man wonders??? Suddenly, he went from weird Ratouille-Ohio man to like… kinda zaddy vibes????
Katie asks him how much Ohio means to him, LMFAOOOOOOOOOOOOOO ie. my ass AINT MOVING TO OHIO, YOUR ASS IS GONNA HAVE TO MOVE TO LA IF YOU WANT ME. But Michael responds "aw", he thinks it's cute because she's planning their future together. Overall, Michael has great 1:1 play here. He seemed for the right reasons, no comment about the Thomas drama, rather just focusing on "moving their relationship forward". Well played, Michael!
It's time for the ROSEEEEE CEREMONYYYYYYYYY.
Okay, first off, Michael's smile when Katie walks into the room for the rose ceremony… makes me… believe… in love again???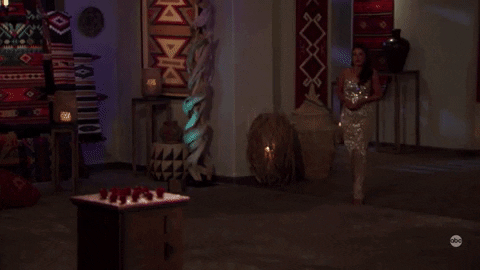 Thomas interrupts Katie before she starts handing out roses to make a last-ditch hail mary. He says he is acknowledging and apologizing for any time he was not there for the right reason, and apologies to the guys for demeaning them as men, lmfaoooooo! Katies, like, uhhhh, okayyyy then!
The following is the order of roses in which they're received:
1-Hunter
2-Greg
3-Justin
4-Brendan
5-Andrew S
6-Aaron
7-Mike P.
8-James
9-Josh
10-Quartney
11-Andrew M
Tayshia & KB come out to deliver the "final rose" warning, ensue a dramatic pause… Everyone is looking around at each other, when another UNPRECEDENTED EVENT OCCURS – THE LEAD FUCKS UP A CONTESTANT MID-ROSE CEREMONY. She calls Thomas' name & everyone, including Thomas, thinks this means he got a rose… Because usually, it does. But then she goes IN ON THIS MAN, absolutely tearing him a new asshole. She says, "You told me things that I wanted to hear, but what I learned about you tonight is that you're selfish, unkind, and a liar. Your Bachelor audition ends tonight so get out." DAMMMMMMMMMMMMMMMM.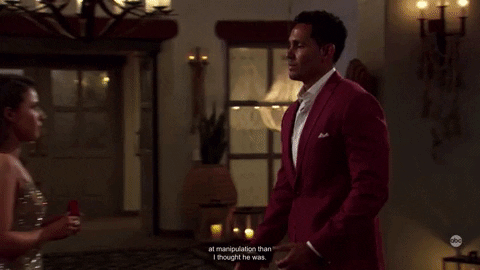 I hope The Bachelor paid for a year of free therapy for Thomas, but of course, they probably didn't. They did, however, put him on Bachelor in Paradise, or so I've heard, so they'll just give him some more trauma and probably a bad storyline in exchange for insta fame… The Bachelor is like the Illuminati… How much are you willing to sell your soul for?? The more you pay for with torture (are down for manipulation), the farther in the game you can go.
All the other guys seem in shock as the other three contestants have to leave – Christian, David, & Conor C.
However, the episode does not end there! Hopeful music plays as Katie walks down a hallway and says something about "listening to her heart." She knocks on a door that opens to an apparently naked & clearly disheveled Blake. He tells her, "I was really not expecting you, like, for real." He runs into his apartment to put on clothes and reopens the door standing in just a sweatshirt & boxers. LMAOOOOOO.
Katie tells Blake, she's been thinking & she has to follow her gut. She smiles & says, "So if you wanna stay, I'd like you to join and see if that becomes something. If that interests you???" This man was full chub about to blow a load when he heard a knock on the door and was like what the FUCKKKK.
She tells him he's moving into the house the next day, and he tells her she looks great again as she leaves. Well played, Blake, and I HATE to say it… but I am finding… Their interactions are charming and cute and not annoying and calculated as I thought of Blake on Clare/Tayshia's season.
Th-th-th-th-that's all for now folks! Tune in for more Bachelor recapping soon. 🙂 Thanks so much for reading, and if this made you LOL, or even just SMILE, hit the "Follow" button at the bottom of the page to get my blogs delivered to your inbox as soon as I post them. 🙂