***I do not own the rights to these videos***
We're one month shy of The Challenge season 37 premiere and The Challenge gods have so graciously blessed us with a TANTALIZING first look at the season. The trailer came out this past Tuesday and it is mother-fucking GLORIOUS. I have watched it… at least a mere 40 times in 2 days to analyze & make predictions about the season SO YOU DON'T HAVE TO! Instead, you can read below for my trailer analysis & breakdown. See? I'm so humble and I DEFINITELY wouldn't have watched it 40 times for fun anyway…
First, we have to talk about the premise of the season which TJ so kindly revealed – The theme is "Spies, Lies, & Allies"… My first reaction is: I GET IT. They rhyme but, like… WHAT DOES THAT TELL ME? It's like when stores are named (like the actual title on the building) after what they sell, like, "Gun Store" or "Drug Store". Yeah… we're gonna be viewing people spying, lying and being allies… That's what we watch EVERY SEASON. They might as well have named it "The Challenge: The Challenge", LOL.
I'm either not creative or the title is really dumb because I can't even begin to fathom what the twist of the game could possibly be. Again, those three words don't really give me any indicators!!! The only two tangible clues I got from the trailer were when Nam says, "Russian Roulette" to a rookie, and when Amber B., the previous season's woman Challenge champion, appears to join the season late.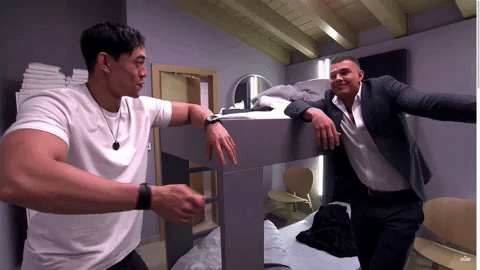 Will the format be some sort of draw/luck-aspect similar to Free Agents? In season 25, Free Agents, one person going into elimination was decided by the winning team, but the other was chosen from a selection of "losers" from the daily challenge. One of the losers was sent into elimination based on who pulled the "death card". Maybe an element of chance will be reintroduced in season 37?
Or maybe Amber's entry means they will continually bring in champions/returning players as a twist throughout the season? Similar to season 29, Invasion of the Champions, where 8 previous Challenge champs joined the cast after about 4 weeks.
The last thing I'm getting a sense of from the trailers is partnerships or teams. We see Fessy & rookie, running with a bomb exploding behind them.
On the cars spinning in donuts during a daily challenge, there are two people on each car – a guy and a girl… Could it be guy/girl partners, one US player and one international?
They also make it seem like it will be similar to season 34, War of the Worlds II, where there are two large teams. In that case, the teams were the U.S. vs. the U.K., but in this season it looks like it'll be the U.S. vs the "International Operatives". But then AGAIN, Kyle says in a voiceover "We've got Team Germany, Team Romania, Team Nigeria"… so maybe there will be teams within the teams? ONLY TIME WILL TELL.
Second, we have to talk about the characters in the season. I'll dive into them more in an upcoming cast breakdown blog, but for the first time I believe in Challenge history, there are more rookies than vets. There are 19 rookies and 15 vets. The only other season with 19 rookies (almost twice as much as any other season) was War of the Worlds (S33) where the challengers were paired off into partners, one rookie, one vet.
In my opinion, this is wayyyyyy too many rookies. I long for the days where everyone had a history with each other, and only a few people were new and trying to learn the lay of the land. I miss all the relationships and interconnectedness of the people on the show. But alas, times change, things evolve, and I just need to give it up already because I will likely never get another Rivals/Exes type season in my life!!! Just this action movie bullshit with not near enough drama or making out!!!!
HOWEVER, with this being said… There seems to be a method to madness. It's not just 19 random new rookies that you don't know from Adam. Well, you probably don't know them… But they have one thing grouping most of them together – They're international. There's 5 American rookies, but 12, over twice as many, are from other countries.
I am really intrigued and interested to see such a diverse group of people, spanning multiple countries, continents, & ethnicities. The Challenge has always been fairly good at having a diverse group of people on the show, but bringing in non-Americans, and non-UK-ians ("the digestible foreigners") is mostly a first (There was Turbo from Survivor Turkey, and a few other sporadic international people, but never this many). It's an impactful & important move for an American reality TV show to make efforts to display more diversity of people & stories. I think it will be unlike any season we've seen before.
Now to the actual trailer CONTENTS.
First I'm going to start with bits that may SEEM important or dramatic, but I predict they will likely either be nothing or a let down in storyline –
We get a shot of Aneesa with medics wrapping her in a sling. Considering Nicole Zannatta got sent home from a dislocated shoulder, and Liv Jawando went home from an arm injury in a sling last season… I'm predicting this injury to cause Aneesa's exit in the game. Insignificant? Because Aneesa never stood a chance at winning. Sorry mi love. ❤
There's a shot of Ashley crying in a corner…
I'm putting this under "misleading/not important" because once a season Smashley gets drunk and wants attention and threatens to quit and throws an entire huge crying fit. Check the record books.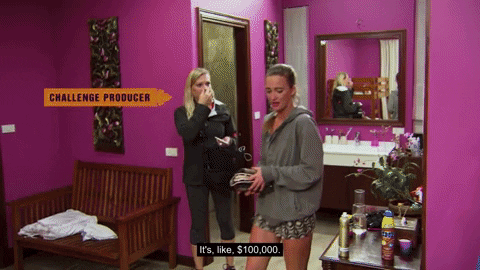 Lastly, there's a shot of Fessy kissing a rookie… Also "misleading/not important" because Fessy is the only person on this cast who hooks up anymore and they are all meaningless to the storyline. And boring because Fessy is boring. POTENTIAL SPOILER… I am going to predict the rookie he's hooking up with… Skip ahead if you don't want to see because although this is not confirmed, from my hours of studying, I feel confident this is correct….
Now to the real juicy parts ot the trailer…
The first really intriguing bit to me was when the cast is sitting/standing in a group, and all their faces drop after receiving some presumably shocking news. That's not the shocking part as there's a clip like this every season… but I find it interesting because they're all in party wear. Usually TJ is the one to drop the twists and he usually only sees them before daily challenges and eliminations. Will TJ come to the house pre/post party to drop some insane news??? Will it be him telling them Amber B is joining??? I can't imagine Amber's addition generating that much shock??
Whhhhiiich leads me to my next important bit in the trailer – At the very end, we hear TJ's voiceover say "the twists keep coming". A black car pulls up & everyone is shocked when Amber B. steps out. My first thought is… Why are they spoiling this? If this is really a big game-changer, I feel like they wouldn't spoil it in the trailer… Again, this leads me to believe they're potentially going to bring in multiple returning vet players during the season?? Or someone had to leave because of an injury (Aneesa??) and Amber came in to replace them??? I'm very curious to see the actual circumstances of her entrance, but the fact that they are showing it leads me to believe there's more to that story.

The next important bit is a voice over of Ashley saying, "All the vets are in a super alliance"… Interesting to see exactly how that will play out, but my suspicion is that it will implode after everyone can't stop lying…
Big T tells someone, who we're lead to believe is Nelson based on editing but I think that's a FAKE OUT, "Do not use me as a pawn"… so we know we have more spicy Big T drama coming to the show. Big T really is The Challenge's next big star. They don't often convert rookies into stars, especially in the post- Real World age, but Big T broke through!
Nelson tells Fessy in a clip with them standing in the yard, "That was bullshit, bro", and we know this will probably be residual fighting from their "fall-out" last season after Fessy's betrayal of Nelson. The two of them get into it during the reunion episodes of Double Agents. Fessy says he apologized but that they "weren't even that good of friends", whereas Nelson said he was under the impression they were really "ride or die". Love to see the beginnings of a long term rivalry, I hope this one flourishes and never dies and provides me endless entertainment. 🙂
Lastly… and most importantly…. We see…. NANY AND KAYCEE KISSING IN THE TRAILER. LITERALLY, CODE RED ALERT. CODE RED ALERTTTTTTTTT. I have fantasized about this event ever since Total Madness, so I guess not that long ago, but STILL HOLLLLLLYYYYYYY SHIIIIIIIIIIIIIIIIIT. HOLY SHIT. WOWWWWWW, I will try not to take up half the blog talking about this but I can't even figure out the words to describe my excitement!!!!!!!!!!!!!!!!!!!!!!
Nany & Kaycee were good "friends" on Total Madness (S35), but many people accused them of being something more, despite Kaycee insists against it because she had a girlfriend.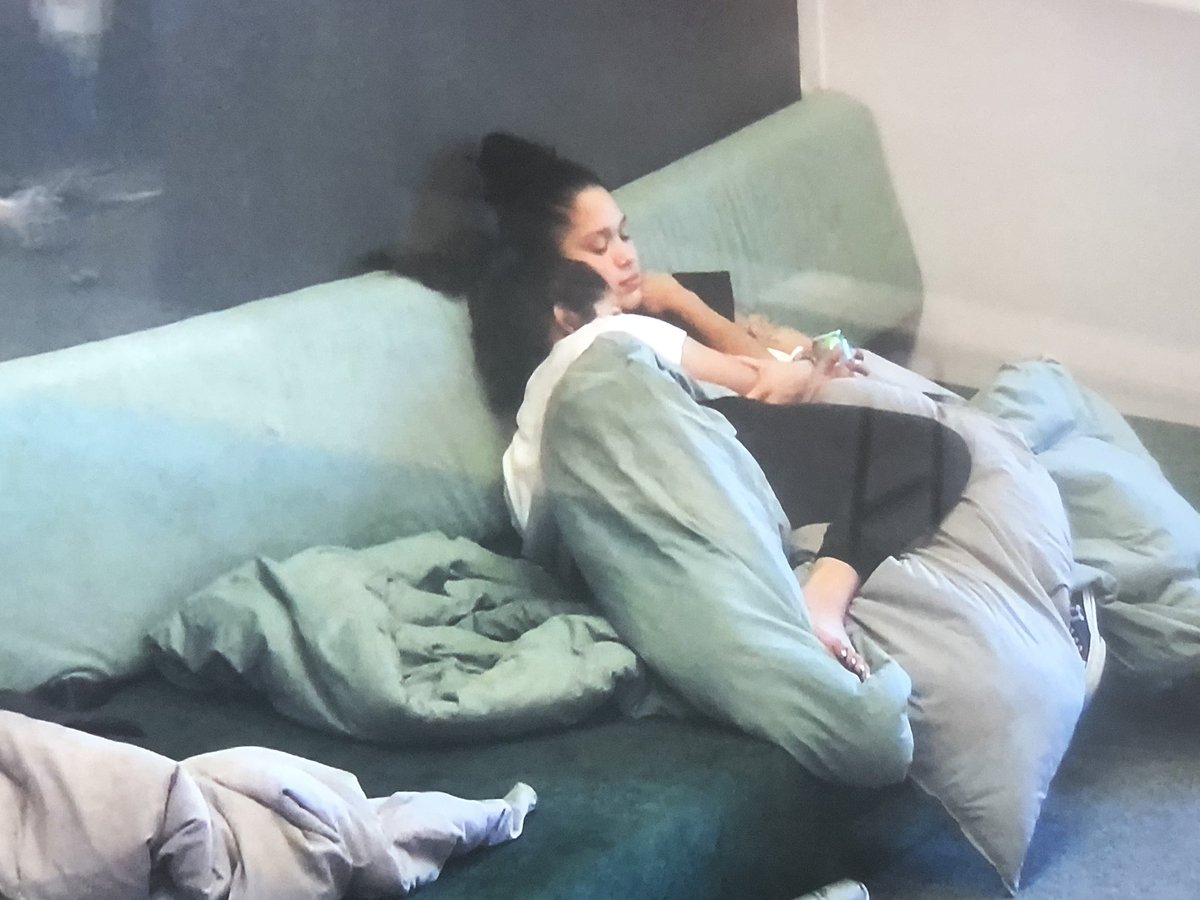 I THOUGHT she CONTINUED to have said girlfriend (she did during Double Agents), but NOW????? SHE'S KISSING NANY AFTER ALL?????????????????????????????????? I don't want anyone's relationship to be ruined by cheating so I pray they were broken up before this happened, but at the same time… I AM SO HAPPY THIS IS HAPPENING. PLEASE LET IT BE A HUGE LESBIAN LOVER STORY LINE. I WILL DIE A HAPPY MAN.
Based on the trailer, the key vet players will be Nelson, Big T, Cory, & Ashley… This could be misleading though as Cory (especially) & Ashley are the golden children of The Challenge ie. they make amazing TV and are always used a ton in promos/in the show overall despite how far they go. Nonetheless, those are the main faces we're getting fed over & over in this trailer.
The rookies are a bit harder to predict, but the two that stuck out to me were Berna from Survivor Turkey, & Emy from Survivor Romania (Survivor is the next feeder show??? I'm down??).
Berna is seen in a slow-mo shot in the beginning (no other rookie was awarded this privilege) & a shot of her with what looks like a bloody nose.
Emy has a MENANCINGGGGGGGGG close up face shot (this girl is so intriguing, holy shit. I went down an entire rabbit hole googling her and trying to learn about her time on Survivor using Google translate for the Romanian – MORE TO COME ON EMY IN THE CAST BREAKDOWN), and a whole clip where she looks so scary saying, "Shut the fuck up, you're fucking stupid."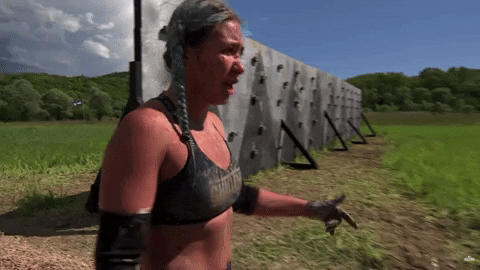 Overall, this trailer got me absolutely THRILLLLLLLED for August 11th, the premiere of the season. Stay tuned for my season 37 cast breakdown that will give you all the player deets you need to know going into the season. Thanks for reading. 🙂 If you like what you read, you can hit "Follow" at the bottom of the page to receive my blogs to your email inbox as soon as I post them. That's all for now!!! Thanks! And talk soon. 🙂