How Matt James became our first Black Bachelor, the History of Racism in the franchise, Player Breakdown (Roast), Full Season Trailer Analysis ROUNDED ALL UP with some BOLD season predictions. 😉
Who is Matt James?
Matt James is THEE FIRST BLACK BACHELOR (The Bachelor Season 25), but alongSIDE that, he is a 29-year-old guy from Raleigh, North Carolina, currently residing in NYC with his best friend, Bachelor nation phenomenon, Tyler Cameron, of season 15 of The Bachelorette.
He and Tyler co-founded and run a charity called "ABC Food Tours" that aims to mentor and engage underprivileged youths in the NYC area. Matt also works in real estate and is an entrepreneur. Both guys also both played football at Wake Forest University.
Friends in Holy Spaces
Matt James had an unusual rise to fame within Bachelor Nation, mainly because he has never actually… hit our television screens, only our personal screens (phones) through Instagram stories, Tik Tok videos, and his many interactions between two Bachelor Nation Instagram/Clout Titans, Tyler Cameron (2nd Place Finisher on Hannah Brown's season of The Bachelorette (S16) – 2.2M Insta followers) & Hannah Brown (Bachelorette 15 – 2.7M Insta followers)…
He came to relevance as alongside his friend Tyler in the summer of 2019 when The Bachelorette S15 aired. Tyler ultimately placed second after a rejected proposal – sad! But PLEASE don't cry for Tyler, Argentina, because he was FINE. Two weeks after the finale aired he was dating world-renowned supermodel (MR. WORLDWIDE), GIGI HADID, who ALSO just recently had a mother freaking CHILD WITH ZAYN OF BOY BAND ONE DIRECTION, LMAOOOOO. Congrats to the happy family of course, but, like, DAMN, all this shit is wild.
Annnyyyyway, Matt began to gain attention from Tyler's fans as he was often seen featured in Tyler's Instagram stories & posts (singing/rapping in the car, eating a bunch of food together, running/working out with their shirts off, etc.)… He gained so much attention that Juliet Litman, one of the titans in Bachelor journalism, predicted in a podcast the summer of July 19 (covering Hannah's season) that he should/could be the first black Bachelor, and LOW AND BEHOLD, HE FRICKEN IS.
One of the Men Vying for Bachelorette, Clare's, Heart
Before his Bachelor lead announcement, Matt was still scheduled to be a part of the official Bachelor nation (on the show) as a contestant on The Bachelorette Season 16. In March 2020, it was announced that he would be on Clare's (turned Tayshia's) season, and as SOON as I saw THAT, I was like, oKAY, this mans is being born and BREDDDDD FOR THE FIRST BLACK BACHELOR ROLE, AND I'M HERE FOR ITTTTT.
Quarantine Crew
Despite the fact The Bachelorette typically starts filming closely after The Bachelor ends (beginning-mid March), this past season got delayed due to THEE global pandemic, so instead of going to film THAT, he filmed many a Tik Tok video with his buddy, Tyler, as well as Hannah Brown (yes THAT Hannah), down in Jupiter, Florida, Tyler's hometown, where the 3+ a few others were all quarantined together when COVID hit the U.S. like a mac truck (March/April).
Matt was charming in these Toks, as well as I must admit… veryyyy sexi suaaaaaave (way more than any Bachelor I can actively think of – Colton, PP, Nick, Ari, Sean… name ONE THAT IS SEXIER THAN MATT)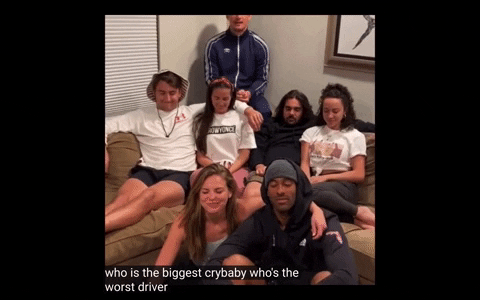 A Modern Romance (Subtweet)
The at-the-time-Bachelorette (Season 16 of The Bachelorette is the first-ever time the franchise had multiple leads in one season, so the FIRST one), Clare, subtweeted (tweeting vaguely about someone specific, but not naming them – some may know this as "shade") how one of the contestants on her future season was doing interviews & cameos (cameos are videos regular ole people can buy from "famous" people (whoever opts in if they have anyone who wants to buy them, really)). This was perceived by Clare as the "WRONG REASONS" since the season hadn't even filmed yet.
When I first saw that tweet I was, like, get EM, CLARE!!! But then I realized/figured out it was about motherfricking MATT JAMES, AND I WAS, LIKE, CLARE, YOU TAKE THAT BACK RIGHT NOW, THIS MANS HAS NEVER DONE ONE THING WRONG IN HIS LIFE (obvi he has, including his "covid" parties, ie. partying with a ton of people during covid without masks or social distancing) But I was like… hmmm, I thought he was being bred to be the pretty golden Bachelor pony and this seems like a bit of wrench in the plans!!!
But lucky for Matt James, the Bachelor franchise can not handle one thing well so they quickly cast him in the middle of June 2020 during the height of the Black Lives Matter movement & protests so people would get off their dicks about only having one black lead in 41 seasons of The Bachelor or The Bachelorette (you had the same likelihood of becoming the MOTHER FUCKING PRESIDENT OF THE U.S.A. AS YOU DID OF BECOMING THE LEAD OF THE BACHELOR FRANCHISE AS A BLACK PERSON, WTFFFFFFF)
Lead Announcement & Timing
Matt James' Bachelor announcement came off the back of sudden heightened scrutiny (they had received scrutiny before summer 2020, but none to this extreme) the franchise was receiving (same as the scrutiny most all companies, shows, comedians, singers, etc. were getting) during the Black Lives Matter movement & protests for the prior racists acts, both covert & overt, the franchise had committed, starting with their blatant lack of BIPOC (black, indigenous, and people of color) prioritized in casting (including never having cast a Black Bachelor lead, or any person of color for the leading man role minus Venezuelan, Juan Pablo, who was white presenting).
Leads are typically announced closely before they start filming their season (usually on "After the Final Rose", the live follow-up episode wrapping up each Bachelor season) ie. the leads usually don't have long knowing they'll be the lead before filming. This was not the case for Matt James (as well as the previous lead, Clare Crawley).
Matt was announced the next Bachelor on Good Morning, America during June 2020, however, they didn't start filming until late September. His season airs January 4, 2021, meaning he's been in the limelight already SIX MONTHS without ever even being on actual TV… And he'll continue to be in the limelight for a LONG TIME, dependant on his social media & parasocial skills, which have proven very successful so far as he's the ONLY lead since the beginning of the show that was cast without being a contestant in the Bachelor dating cesspool first.
History of Racism in the Bachelor Franchise
There's been scrutiny towards The Bachelor franchise from ~the liberals~, as well as myself (I am in that bucket too so wanted to clarify, lol), for casting Matt when they did: mid-June, ie. the HEIGHT of the Black Lives Matter movement & protests. It seemed like an obvious knee jerk reaction to the scrutiny and societal pressure they were receiving, as well as the extreme pressure from their only lead of color, Rachel Lindsay, the first Black lead (The Bachelorette S13), telling them she would step away from the franchise completely unless they made extreme changes (internally in production as well as the casting, including a black male lead, ASAP)). And of course they didn't want that since they use her as their "token" Black contestant spokesperson!!!! That's not Rachael's fucking job, dude!!!!! You can pay her if you want need a PR consultant or you can CAST A RACIALLY DIVERSE CAST INCLUDING THE LEAD… OR ACTUALLY JUST DO BOTH.
It also seemed like the franchise waited until they found the "right black guy"… This is in quotes because there's no such thing as a "right" black guy; there's no right or wrong way to be black, just like any other race. But the show has a history of whitewashing everything in their conservative Christian misogynistic bullshit, including casting "palpable black people" (people that act "white" (again.. "acting white"… is fake…) have nice "respectable" middle class business jobs, a "proper" vernacular, even have HAIR LIKE THEM (THE SHOW HAS NOT LET RACHEL LINDSAY WEAR BRAIDS FOR AN EVENT. THEY WOULD NEVER CONSTRICT A WHITE GIRLS HAIR STYLE ARE YOU FUCKING KIDDING MY ASS) that don't "offend" their racist white fanbase.
When you look at the first black Bachelorette lead (and the only black lead the or any BIPOC lead the franchise has had for almost 4 years), Rachael Lindsay (& she's the first to say this) was chosen because she was a "palpable", "acceptable" black lead: she had a "respectable" career as a lawyer, she's from Texas the heart of the Bible belt or damn near close, she's a Christian, so overall she was "digestible" for the racist white fanbase (digestible meaning "understandable", not too "different" than themselves and thus not too "scary").
Chris Harrison has been seen in interviews saying there's never been a leading Black Bachelor because they've never had a "qualified candidate" which is… exTREMEly racist and insulting because… what exactly is a "qUaLiFiEd bLaCk CaNiDaTe"???
ESPECIALLY when you have mother fucking PP (Pilot Pete) and Colton who are both full grown baby men who can barely decide if they should should eat eggs of hashbrowns in the morning let ALONE WHICH PERSON THEY WANTED TO SPEND ETERNAL SLOW DECAY WITH.
ANYWAY – here's Chris Harrison's exact quote from the red carpet interview…
"As a viewer, I do watch this show, I'm wondering, I know you guys have had an African American Bachelorette, do you think there will ever be a Black Bachelor?"

Reporter
*Looks surprised confused*

Sure! Absolutely! I mean… no reason not to! (THEN WHY HASN'T IT HAPPENED YET, EXPLAIN YOURSELF.)

It's just that… My thing has always been *pause* for Rachel, I'm glad Rachel wasn't the first black lead, I'm glad she was the right woman (WELL, YOU SHOULD HAVE BEEN GLAD SHE WAS THE FIRST BLACK LEAD BECAUSE OF THE HISTORICAL SIGNIFICANCE AND THE REPRESENTATION, YOU "I DON'T SEE COLOR" RACIST ASS MOFO, ACKNOWLEDGE RACISM, ACKNOWLEDGE BEING BLACK IS HARDER THAN BEING WHITE.).

She was this extraordinary woman, smart, beautiful, you know, charismatic, she's all those things, she's an amazing woman. Same thing for a man. And when we do have that, and we will (IMPLYING THEY ALREADY HAVEN'T HAD MULTIPLE VERY QUALIFIED BLACK MEN TO BE BACHELORS IN THE ENTIRE FRANCHISE'S HISTORY – MARQUEL AND MIKE WERE BOTH EXTREMEEEEEEEELY VIABLE AND AMAZING CANDIDATES AND Y'ALL JUST TURNED UP YOUR SNOTTY LIL RACISTS NOSES!),

I just want it to be a great man, and a good man, and if he *happens* to be black, great! (NO, BITCH, WE HAVE TO UNDO OUR SUBCONSCIOUS BIASES CUZ Y'ALL BIASES HAVE ALREADY NEVER CAST A MALE BLACK LEAD, SO SHAPE THE FUCK UP, DAMN).

Chris Harrison
CHRIS, YOU COULDA HAD A BAD BITCH, actually TWO BAD BITCHES – 1) Mike Johnson & 2) Marquel MArtin
Mike Johnson
The Bachelor franchise FUCKED UP by not picking Mike Johnson to lead The Bachelor season 24, instead they chose dum dum PP, who I was REGRETTABLY one of the guilty parties rooting for his nomination…
I promise I pray every night for forgiveness for this horrible mistake because not only were we WAY PAST DUE FOR A BLACK BACHELOR LEAD (NEVER HAD IN 24 SEASONS), PP was also a TERRRRRRRIBLE BACHELOR AND MIKE DEFINITELY WOULD HAVE BEEN FIVE BILLION TIMES BETTER. MIKE IS A VERY SMART AND INTERESTING PERSON, AND I WOULD HAVE LOVED TO HAVE SEEN ALL THE CONVERSATIONS HE HAD, AND ALL THE DIFFERENT KINDS OF WOMEN ON HIS SEASON, UGGGGGGGGGG. RAGRATTTTS.
Marquel Martin
And before Mike could run, Marquel had to walk – Marquel Martin, who made it juuuuust far enough on Andi Dorfman's season of The Bachelorette (S10) to MAYBE "justify" why he wasn't the lead (placing ninth, most leads are cast from the top second – fourth finishers)… but, AGAIN… he was a GREAT character, super charismatic and from everything I can see he could have held a show… And they go outside of the second-fourth finisher casting quite frequently with a rando… (Nick Viall after he was already on two seasons of The Bachelorette & 1 of BIP (Bachelor in Paradise), Clare Crawley was cast as The Bachelorette in 2020 after not being on a Bachelor show for 5 years (BIP S2) in 2015)… bottom line, they can do whatever the hell they WANT!)
And I always have to remind myself… it's not even how much the audience likes the leads as contestants on their original season… because the producers can give you WHATEVER EDIT THEY WANT AND GAS YOU TF UP (although they usually lean toward fan favorites, Hannah B. is an example of someone not really cared for based on her edit in Colton's season, but BELOVED in her leading season).
Either way – For 40 out of 41 seasons they actively chose NOT to have a BIPOC lead… And to not make either Mike Johnson or Marquel Martin the Bachelor… who are both amazing, attractive, successful, smart men, all qualities of most Bachelors???…. Y'all have to take that one up with your maker, not me.
In summary, to Chris Harrison & the whole Bachelor franchise, Matt James was finally the "right" black guy for the show: a ladies man, involved heavily in charity work, and an ex-football player (a commonly found connection are Bachelor & NFL players-)
BACHELOR & NFL CONNECTIONS
Jordan Rogers, brother of Packer's QB, Aaron Rogers, was the ring winner for JoJo Fletcher's Bachelorette season (S12)
Clay Harbor was first seen on Bekah Kufrin's season (S14), but seen most recently on BIP (Bachelor in Paradise) Season 5 coupled with Nicole Alvaris, a journalist from Miami, Florida… They were a strong couple for the majority of the season but broke up right before the "fantasy suites" of paradise because of drama with his ex-girlfriend and I think him not being able to "commit".
Colton Underwood… regrettably…. I have to mention… Colton… the franchise's 23rd Bachelor, was briefly in the NFL (his ring winner, Cassie, had to file a restraining order against him this summer after their break-up so I Don't Fuq With Him), although it seems like he never really played… Of all these guys technically I think Clay played the most… LOL who KNOWS…
OKAY, APOLOGIES, HUGELY LARGE TANGENT – Matt James is also friends with the two biggest Instagram titans in Bachelor nation: Hannah Brown, lead of season 15 of The Bachelorette, (2.7M Insta followers), and Tyler Cameron, 2nd place finisher on Hannah Brown's Bachelorette season (2.2M Insta followers). Matt James himself has a great Instagram presence already, starting at 494K followers (12/31 data)… so again… the producers knew he was a safe choice as he is so closely affiliated with the two most popular WHITE contestants….
THE POINT OF ALL THIS IS TO SAY… It's been a damnnnnnn long time coming for the franchise to cast their first Black male lead, and while we CELEBRATE OUR SUCCESSES, I needed to provide historical context just to say… we shouldn't be patting the Bachelor franchise on the back YET, they've got a loooooooooot of work to do…
Bachelor Diversity Campaign
"Bachelor Diversity Campaign" was started by long-time Bachelor commentator and "tweeter," Brett Vergara, with the aim of banding together a group of people who see the BLATANT need for change in the franchise when it comes to race and diversity. They came up with a list of specific demands for the Bachelor franchise to meet, and are working to hold the franchise accountable for those standards to ensure diversity and proper treatment of future Bachelor BIPOC contestants and crew. The list is as follows:
1.Cast a Black Bachelor as Season 25 lead. (GOOD JOB BACH FRANCHISE, STEP ONE COMPLETE)
2. Cast BIPOC for at least 35% of contestants each season hereafter.
3. Give equitable screen time to BIPOC contestants.
4. Actively support BIPOC cast, including providing mental health resources specifically geared to helping them navigate the Bachelor franchise experience as BIPOC.
5. Equitably compensate and hire more BIPOC employees in all parts of production, casting, and filming.
6. Publicly pledge to vet contestants more thoroughly to ensure those who have promoted prejudice (e.g., ableism, racism, sexism, white supremacy, religious intolerance, homophobia, transphobia) are not cast.
7. Hire a BIPOC diversity consultant to be involved in all parts of production, casting, and filming.
8. Condemn racist abuse directed towards BIPOC contestants and announce a "zero tolerance" policy towards racism on-air.
9. Commit to providing resources to help viewers learn more about BIPOC stories and organizations supporting BIPOC causes.
10. Feature BIPOC contestants, including their experiences as BIPOC, on the show as storylines.
11. Ensure that indigenous cultures are not exploited and their portrayal does not perpetuate harmful stereotypes.
12. Pledge to donate to a cause that will help combat racism.
13. Issue a public statement apologizing for enabling systemic racism within the franchise and offer a clear plan for demonstrable anti-racism efforts moving forward.
Sign the petition here if you haven't already!
With this context… Let's see how they did demographically on diversifying the cast for Matt James' vs. PP's (Pilot Pete) Bachelor seasons –
SEASON 24 VS. 25 DEMOGRAPHIC & INSTAGRAM ANALYSIS
AGE
The average age on season 25 remained almost exactly the same vs. last year, coming in at 25.8-years-old average age vs. 25.2-years-old average age of contestants on PP's season (Bachelor S24). The mode age (most common age) on Matt's season is 24-years-old, one year older than PP's mode age, 23-year-old.
JOB TYPE BREAKOUT
The main changes in occupations in season 25 vs. 24 are slightly more Business careers (44% of contestants vs. 33% in S24), consequently less Healthcare careers (12.5% vs. 20% in S24), and significantly more Writing/Media careers than S24 (the third biggest job bucket for S25).
GEOGRAPHIC REGION BREAKOUT:
The main difference between the hometowns of S24 and S25 are WAYYYYYY LESS SOUTHERN GALS ON SEASON 25. Holllllllly hell, PP's season was 47% SOUTHERN, THAT'S DAMN NEAR HALF, WHAT IN THE HELLLLLLL.
This season there's a much larger Cali presence – the largest region bucket in S25 – 25% of the girls being from CA, followed by 18% of the girls from the South (vs. 47% in S24), then the third biggest region is Pacific Northwest (PNW, 12% of players) which is interesting because there were NO GIRLS FROM THERE ON S24 (I don't remember there ever being such a big presence of people from this region… but everyone from there I have predetermined in my mind is dope and chill so I'm here for it! 37% West Coast presence!)  
RACE BREAKOUT:
The main difference in race composition between S24 and S25 is in a 20% decrease of the total cast being white – S24 was 63% white vs. S25 is only 44% (progress!). 15% of the cast this season is Hispanic vs. no Hispanic identifying contestants on S24.
This also means the Bachelor franchise complied with the second request from the "Bachelor Diversity Campaign" (the first being to cast a black man for the Bachelor for S25, which they did) of having at least 35% of the cast be BIPOC for every season moving forward.
CBS (ABC does The Bachelor) announced this past summer that moving forward they'll have a minimum 50% of their reality casts composed of BIPOC… I suggest ABC make a similar commitment! I'm pretty sure this season of The Challenge is like 80% BIPOC, and having so many different people (outside of races – different personalities, ages, where they're from, etc.) makes the show five bazillion times better and more interesting to watch! We want to see people on TV that reflect our real life world!
INSTAGRAM ANALYSIS:
I looked at two different measures to understand each of the contestants' current "influence" on Instagram, and how potentially it may progress this season (caveat – social media follower growth heavily depends on storylines, who lasts how long, etc.). **Please note: all data was collected on January 3rd at 11:18am… Followers have risen since, but for the pre-season purposes we are using these, thank you:) )
The first measure is straight forward & measures who is doing "the best" @ Insta: total follower count. The second measure is "Instagram Post Effectiveness/Influence/Clout Meter" (I"ll think of a better name eventually;)) – For every post you have, how many 1,000's followers did that result in? It's not 1:1 like that in terms of how you real-life accumulate followers, but we're trying to understand how much "effort" a person has to put in to reap the ~reward~ of followers & future "clout".
TOP FOLLOWER COUNT ANALYSIS:
Top 3 Follower Count S25 Players – 1) MVP: Kit (BY ALMOST DOUBLE THE NEXT CLOSEST PLAYER – 45.8K), 2) Corrine (26.7K), and 3) Kaila (24.5K). Katie is the only other contestant to have 20K club pre-season.
The top 5 players with the highest follower counts are all ****drumroll please***, and say it with me now – WHIIIIIITEEE.
There are three BIPOC players in the top ten player's follower counts (Mariela, a Hispanic Marketing "Director" at 24, Alicia, a Black Professional Ballerina, also 24, verrrry chill, and then Magi, the Ethiopian goddess who is a Pharmacist AND a Model)
The bottom 13 follower count players are all BIPOC… Pls do not try to tell me that's a coincidence, cuz hunni, that's racism!
INSTAGRAM POST EFFECTIVENESS/INFLUENCE/CLOUT METER
Now I completely made up this metric… But I'm using it to try to understand who is the best at the "parasocial game" (ie. engaging your followers, making them feel like they have a relationship with you, brought to light by the wonderful GOR podcast) & who has the most potential for growth contingent on their game-play this season….
The calculation is as follows = Posts/Total Follower Count
TOP INFLUENCE/CLOUT PLAYER SCORES & OTHER STATS
Top 3 Influence/Clout Players: 1) MVP – Corrine (every 1.4 posts = 1,000 followers), 2) Katie (every 3.8 posts = 1,000 followers), and 3) Abigail (every 5.9 posts = 1,000 followers)
In the Top 10 Influence/Clout Players, there are 4 BIPOC – 1) Alicia (6.9 posts = 1,000 followers), 2) Magi (9.4 posts = 1,000 followers), 3) Khaylah (14 posts = 1,000 followers), and 4) Emani (14.2 posts = 1,000 followers)
Bottom 10 Influence/Clout Player – 80% are BIPOC, only two players are white (Would you look at that! White people in the minority???)
Will this metric end up holding any significance??? Stay tuned for the ~trends~
CAST BREAKDOWN
Now let's get down TO IT!!! I'm not going to lie… 80% of the words in these bios are jargon about "nevertheless, she persisted" and "love is everything" bullshit, so we're just gonna pick out the best bits and pieces to make fun of, okay??? Okay. Anything you say (your ABC OFFICIAL CONTESTANT BIO SAYS) can and will be held against you because that's what you SIGNED UP FOR!!
Every time I use "quotes" I am directly quoting the official ABC contestant bios put out by the show (see link below).
https://abc.com/shows/the-bachelor/cast/bachelor-2021-matt-james
ABIGAIL
Age: 25
Occupation: Client Financial Manager (Gross)
Hometown: Beaverton, Oregon (Beautiful!)
Instagram Stats:
Posts – 47
Followers – 7,904
Following – 303
Post Effectiveness/Clout Meter: 5.9 (3/32 Rank)
"Abigail loves Calvin Harris because his beats slap." BROOOOOO, WHO LOVES CALVIN HARRIS ENOUGH TO MENTION IT??? STFU!!! LISTEN TO I FORGOT YOU EXISTED BY TAYLOR SWIFT "WOULDA BEEN RIGHT THERE FRONT ROW, EVEN IF NOBODY WENT TO YOUR SHOW" bout that LOSER CALVIN (jk, I really don't dislike Calvin, or even his songs… I just think that's such poor taste to name liking his music as a fun fact, LMAO)
"Abigail's favorite way to approach a guy is by 'accidentally' bumping into them." LMFAOOOOO, REMINDS ME OF WHEN I JUST WATCHED THE NEW "PROM" MOVIE ON NETFLIX WHERE THERE IS A LITERAL ROMANCE BETWEEN MERYL STREEP AND KEEGAN-MICHAEL KEY, LMFAOOOOOOO, AND THEY'RE AT THIS RESTAURANT WHEN HE JUST BLURTS OUT SINGLE", LMFAOOOOO.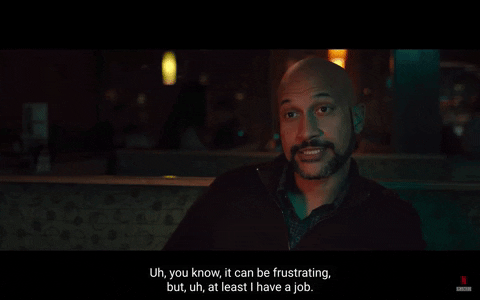 This is also in Sex and the City…. Everything can be tied back to SATC, it's science (Murphy's Law, LOOK IT UP).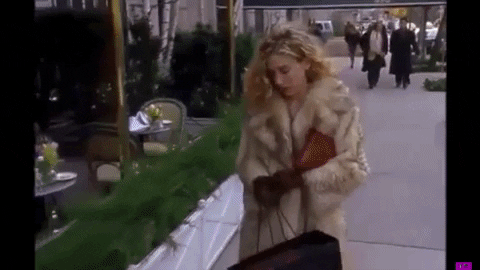 ALANA
*… *Alaina, Alana, Alayna, Kayleigh, Kayla, Kaylee – I'm SICK OF IT. I'M SERIOUSLY SICK TO DEATH OF IT. CHOOSE ONE SPELLING AND GET OVER YOURSELF. I'D RATHER HER NAME BE SPARKLE LOVES BUTTS THAN GOD DAM ALANA. (My American Girl doll's name was "Kirsten" (KIR-S-TON), and I could never mother-fucking SAY IT. I WAS, LIKE, WHY ISN'T YOUR STUPID NAME JUST KRISTIN. Anyways, I'm an uncultured swine from Indiana, carry on.)
Age: 26
Occupation: Photographer (COOL)
Hometown: Toronto, Ontario, Canada (Would you look at that, aye? Never forget the late great Mykenna-You-Made-Me-Found-My-Damn-Voice Canadian)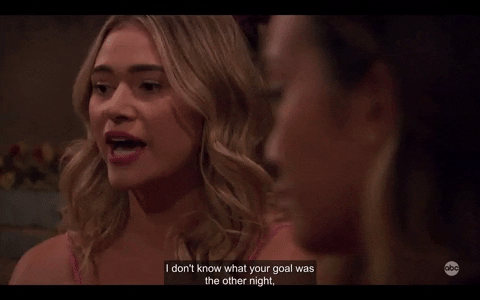 Instagram Stats:
Posts – 93
Followers – 4,054
Following – 564
Post Effectiveness/Clout Meter: 22.9 (17/32 Rank)
Alana has "always taken the road less traveled" – THIS MEANS SHE DOESN'T KNOW WHAT THE POEM REALLY MEANS BC ACTUALLY IF YOU WOULD HAVE STUDIED ROBERT FROST IN POETRY 101 IN HIGH SCHOOL YOU WOULD KNOW THAT "TWO PATHS DIVERGED IN A WOODS" POEM DOESN'T MEAN SHIT ABOUT BEING SPECIAL AND TAKING THE HIGH GROUND – THE POINT IS THAT YOU'LL END UP IN THE SAME PLACE WHICHEVER ROUTE YOU TAKE SO IT ACTUALLY DOESN'T MATTER SO DO WHATEVER THE FUCK YOU WANT (I think that's actually kinda nice, right?)
Instead of college, her desire for "adventure" lead her to move to Europe & enroll in "different programs". What are these programs you speak of, ma'am?? Hostels?? Backpacking??? Teaching English or some shit??? PLEASE that's wayyyyy too vague and sketchy, Imma need details and recEIPTS.
ALICIA
Age: 24 (Okay, DAM, so she was born yesterday. Tiny child baby dancer (Hold me closer, tiny child baby dancer… get it… She's small… And a dancer… and that's a song…okay, GROW UP)
Occupation: Professional Ballerina (Impressive????? And, like, what in the dam HELL! That sounds so fkn hard, PLUS in NEW YORK CITY, BABYY! If you can make it there, you can make it anywhere!
Hometown: New York, New York
Instagram Stats:
Posts – 76
Followers – 11,061
Following – 485
Post Effectiveness/Clout Meter: 6.9 (5/32 Rank)
She started her professional or working towards her professional ballet career when she was THIRTEEN. KNOW WHAT I WAS DOIN WHEN I WAS THIRTEEN?????
I HAD MY FIRST LOVE-
UGH, WHEN KIDS HAVE TO WORK I'M, LIKE, GOD BLESS IT LET THESE KIDS EAT MUD AND THEIR BOOGERS AND JUST FART AROUND, THEY'RE BARELY ALIVE, LET THEM LIVE BEFORE THEY HAVE TO WORK FOR THE REST OF THEIR GIDDITY GOD DAMN LIVES.
"Alicia once performed on stage with Aretha Franklin." RESPECT! That is fucking tight!
AMBER
Age: 30 okay she is literally a dinosaur- KIDDING. OBVIOUSLY, SHE IS HOTTER THAN I HAVE OR EVER WILL BE TWAS SIMPLY A JOKE SINCE THIS SHOW SHUNS ANYONE WITH THE FIRST DIGIT OF 3 OR ABOVE IN THEIR AGE….
Occupation: NURSING STUDENT (good for you girl)
Hometown: Costa Mesa, California
Instagram Stats –
Posts – 50
Followers – 7,551
Following – 262
Post Effectiveness/Clout Meter: 6.6 (4/32 Rank)
"While traveling through Joshua Tree, California, Amber once had to run away from a mountain lion." WTFFFFF THAT IS FKN TERRIFYING THE HELL!!!! GIRL U OKAY????
ANNA
Age: 24
Occupation: Copywriter – which I had to discuss with my mom for about 15 minutes what the hell a "copywriter" is (I'm like well what's the difference between a journalist???? Do they copy something like a ghostwriter??? But it's like no they write their own content "copy is like a word for writing the words??? Like if you're writing a book like okay now I'm doing the photos and then ill do the copy??? Sooooo idk I was like is this real or not but apparently, it is.
Hometown: Chicago, Illinois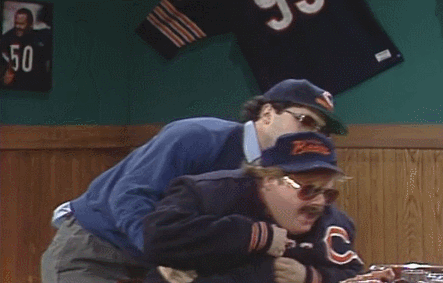 Instagram Stats:
Posts – 701
Followers – 9940
Following – 644
Post Effectiveness/Clout Meter: 70.5 (30/32 Rank)
Her parents nicknamed her "Hollywood" because of the chic scarves she wore, and her "oversized sunglasses", LMAO, OK BUT IS SHE FAMOUS?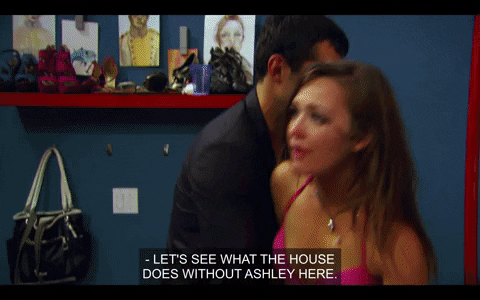 "Anna is TERRIFIED of fish," LOL, okay, same vibes, girl. Those mother fuckers at the bottom of the ocean with the weird flashlight hairs (while useful) are fucking TERRIFYING.
"She calls herself an "experience junkie" and once convinced a pilot to let her fly the plane over bluffs of Minnesota for 15 minutes"…. I FEEL LIKE THIS IS PROBLEMATIC because being a "junkie" is a derogatory term for a drug addict, and addiction is a real-life disease, sure as the grass is green and my grandma is mean! So FUK that!
BRI
Age: 24
Occupation: Communications Manager how u gon be 24 and a MANAGER okay wait nevermind my first title was "territory manager" so I guess I did manage that shit in terms of walking into 30 Walmart every day for a month and a half then repeat over and over lol
Hometown: San Francisco, CA okay san Fran Are you tighhhhhhtt pics from when I went there?
Instagram Stats:
Posts – 21
Followers – 1,355
Following – 491
Post Effectiveness/Clout Meter: 15.49815498 (11/32 Rank)
It's "rare she spends a weekend indoors not hiking or hanging out at the park and nearby beaches" (thought this said benches at first, and I was, like, LMFAOOOOO! POP OFF, GIRL, get that park bench sitting hobby!!!)
CAROLYN
Age: 30 – Elder
Occupation: Journalist
Hometown: LA, CA
Instagram Stats:
Posts – 788
Followers – 1940
Following – 713
Post Effectiveness/Clout Meter: 406.185567 (32/32 Rank, BY A LANDSLIDE NO OFFENSE, I don't get how this girl has this many posts…)
"Nothing makes her more upset than injustice! Anyone who abuses their power over others makes her livid." I'm so mad! I hate bad guys! I hate villains, they're so meannnnnn, WTF!
CASANDRA
Age: 25
Occupation: Social Worker (Okay, hero)
Hometown: Newport Beach, CA (Same as one of our recent ring winners… will Newport produce another year merely years apart??? Only Time will tell!!!)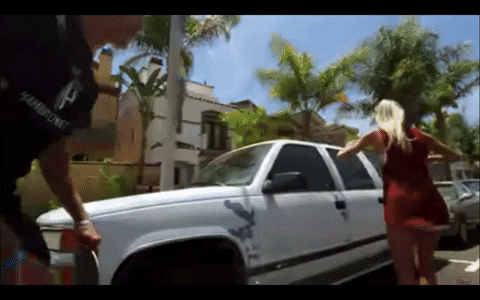 Instagram Stats:
Posts – 87
Followers – 2,912
Following – 976
Post Effectiveness/Clout Meter: 29.9 (21/32 Rank)
"She is a city girl at heart, but she's at her best eating s'mores with no makeup on"….
CHELSEA
Age: 28
Occupation: Runway Model
Hometown: Brooklyn, NY (Siiiiiiiick, I assume anyone who lives there is cool. Also, a great season of The Real World if you're looking, lmao (season 21 on prime video)
Instagram Stats:
Posts – 143
Followers – 3,664
Following – 680
Post Effectiveness/Clout Meter: 39.0 (24/32 Rank)
Chelsea "graduated college and got a full-time job in corporate America" (WHERE UR SOUL GOES TO D*E), and then she WALKED OUTTA THERE AND ONTO A RUNWAY, LET'S GOOOOOOOOOO. MY NUMBER ONE FAV PLAYER RIGHT OFF THE BAT, MY IDOL.
"Chelsea is currently learning Spanish online." I CAN TEACH YOU HOW TO SPEAK MY LANGUAGE ROSETTA STONE. Okay, so she is the coolest so far.
CORINNE
SOMEONE SAID SHE LOOKS LIKE A 40-YEAR-OLD JERSEY HOUSEWIFE AND IM SORRY BUT THAT'S THE ABSOLUTELY TRUEST THING IVE EVER HEARD, LMFAOOOOOOO.
Age: 22 (TWENTY FUCKING TWO, NO)
Occupation: Marketing Manager (AND YOU'RE A "MARKETING MANAGER" OK R U A ROBOT. R U A KID GENIUS. EXPLAIN YOURE MOTHERFUCKING 20 GOING ON 40-YEAR-OLD ASS SELF!!!!)
Hometown: Pomfret, Connecticut… while I'm not familiar with "Pomfret" I've NEVER trusted someone I met from Connecticut, SORRY IF THAT'S STATISM
Instagram Stats:
Posts – 38
Followers – 26,646
Following – 686
Post Effectiveness/Clout Meter: 1.4 (1/32 Rank, TOP SCORERRRR)
"Does marketing for the family business" ie she wakes up at noon sends 2 tweets and spends the rest of the day by the pool sipping martinis – LOL – Sorry I'm going IN on this WOMAN, it's truly nothing personal but DAMN, anything you put in your bio CAN AND WILL BE HELD AGAINST YOU.
Also LET US NOT FORGET OUR GOT DAM HISTORY (HERSTORY), WHICH DOES, INFACT, REPEAT ITSELF – This is not the first rich, family business working, "Corrine" we have met on this show before… Remember to the originator of "platinum pussy", the ORIGINAL Corrine…
"Surrounds herself with positivity, and is happiest with the sun shining on her face at the beach." Okay, same, girl, that's literally called Vitamin D. Life hack! You can buy a therapy lamp and just blast that shit straight into your brain through your eyeballs every morning for roughly $19.99 at Target.
EMANI
Emaniiiii, mani, mani, mani, DAMN, THAT'S A FRENCH ASS NAME (Mad TV reference… LOLOLOL, IDK IF IT'S FRENCH.)
Age: 25 (K, same, emani, we literally have so much in common)
Occupation: Realtor (k… I sell Lysol… Hunni, you sell the houses and I'll sell them their cleaning supplies & air fresheners??? Lolol, I can see our whole lives unfolding before my eyes)
Hometown: Albuquerque, New Mexico (… oKAY, HUNNIS! IF U DON'T IMMEDIATELY THINK OF HIGH SCHOOL MUSICAL WHEN U THINK OF THAT PLACE, THEN IDK WHAT UR DOING BUT IT AINT IT!;/)
Instagram Stats:
Posts – 46
Followers – 3,245
Following – 860
Post Effectiveness/Clout Meter: 14.2 (10/32 Rank)
"Sharing a bottle of fine red wine" (LOL) and "spending the night immersed in meaningful conversation" Jesus, 1) I love a pretentious bitch, cuz guess what? That's ME, and 2)… this girl is GAY, DUDE, THAT'S THEY GAYYYYYYEST THING I'VE EVER HEARD, LMAOOOOOOOO.
(Am I projecting??? Stop! Let me have this)
ILLEANA
…. Looks like the first night out gal to me, with all due resPECT!
Age: 25
Occupation: health food developer… okay now what on earth could that possibly be, you develop health??? That's called SCIENCE, hunni.
Hometown: Newwwww yorrrrrk city babyyyy
Instagram Stats:
Posts – 186
Followers – 5,896
Following – 492
Post Effectiveness/Clout Meter: 31.5 (22/32 Rank)
"The perfect mix of beauty in brawns" okay, Survivor 28 Cagayan vibes when they start the game with three tribes separating the players by characteristics of "brain, beauty, and brawn", LMAO. The brain tribe was SOOOOOOOO BADDD but then SPOILERS after losing the first three players in the game (ie. half of their tribes 6->3), the remaining 3 players continued to succeed and all ended up in the top 6: Tasha winning 4 solo immunity challenges, Spencer getting in the top four, Chaos Kass making a WACK ass comeback after literally being the last to do the bucket water thing to jump off her pool but then she finished the puzzle first and won the final immunity??? That's why you NEVER give UP, folks. God, I love TV. Okay, anywayyyyyyyy…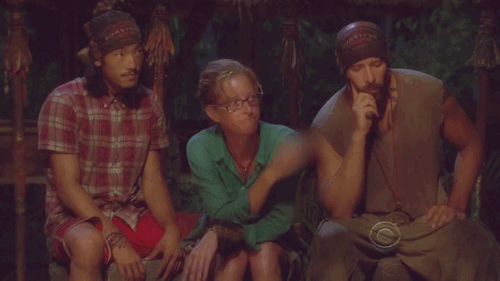 LMAO, THESE GIRLS ARE SO PRETENTIOUS I LOVE IT – She's the "type of woman who would rather cuddle up on the couch – and spend quality time PONDERING LIFE'S UNSOLVABLE MYSTERIES" LMAOOOOOOO, LIKE THE LOCHNESS MONSTER??? BITCHHHH, SIT THE F DOWN, U INFINITE JEST MOTHER FUCKER, LMAOOOOOOO.
JESSENIA
Age: 27
Occupation: Social media marketer (Okay, a woman of the 21st century, love it_
Hometown: San Antonio, Texas
Instagram Stats:
Posts – 269
Followers – 3,888
Following – 1354
Post Effectiveness/Clout Meter: 69.2 (29/32 Rank)
Pageant queen alert!!!!! Another very common mixer with the Bachelor franchise (similar to NFL/football): PAGEANTS – the likes of Hannah Brown, Caelynn Miller-Keyes from Colton's season, as well as, Alayah Benavidez, Victoria P., & Kelsey Weir from PP's season have all pageant circuit-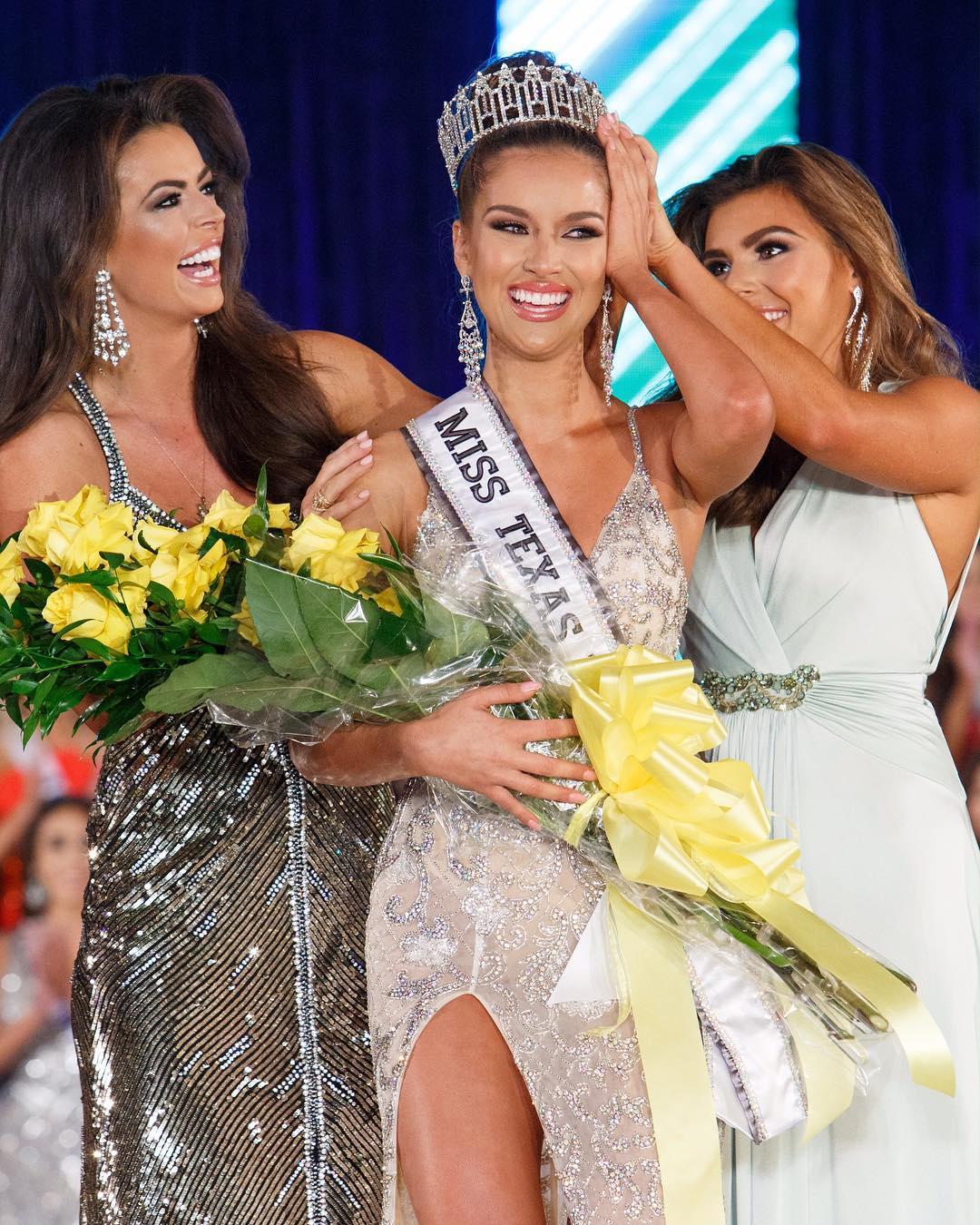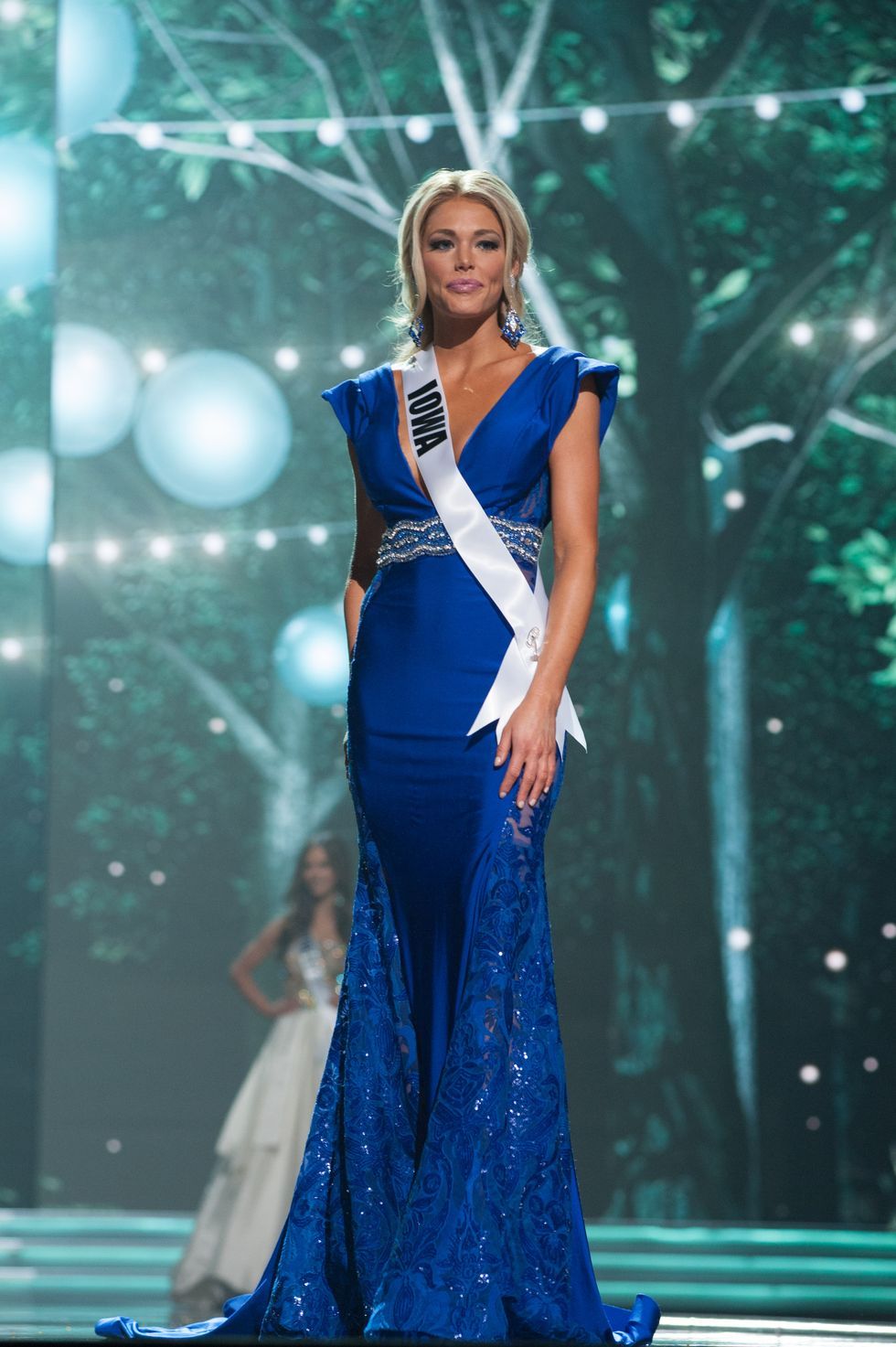 KAILI
Age: 26
Occupation: Hostess
Hometown: Chicago, Illinois
Instagram Stats:
Posts -207
Followers – 24,453
Following – 761
Post Effectiveness/Clout Meter: 8.5 (6/32 Rank)
Kaila wants to take A "DAILY SUNSET RUN ON THE BEACH FOLLOWED BY A ROMANTIC PICNIC" WITH HER PARTNER. GIRLLLLL, very chill and low maintenance request!
KATIE
Ok she kinda gives me Christina Schulman vibes…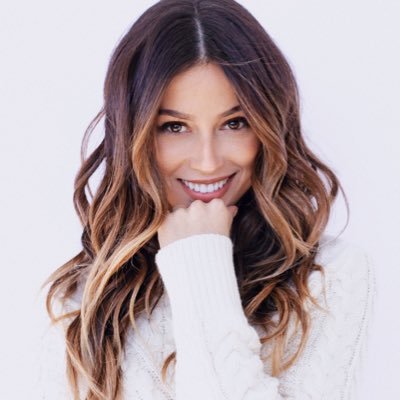 Age: 29
Occupation: Bank Marketing Manager
Hometown: Renton, Washington
Instagram Stats:
Posts -80
Followers – 21,057
Following – 156
Post Effectiveness/Clout Meter: 3.8 (2/32 Rank)
"Nothing turns her off more than someone who sits around playing video games all day or a man who tries to kiss her at the inopportune moment" OH, SO, LIKE, MAYBE WHEN UR BLINDFOLDED @ THE FRANCHISE CAN WE STOP WITH THE NONCONSENSUAL KISSES, PLEASE (Ivan to Tayshia, Bennet to Tayshia, this girl named Savannah for her limo entrance on PP's season)
"Katie once planned a dog flash mob that got a huge turnout"… Congrats?…. What in the white people is this..
KHAYLAH
Age: 28
Occupation: Healthcare Advocate (… Okay, I TOO think healthcare is a human right all people deserve as soon as they become alive regardless of how much money they have!!!)
Hometown: Durham, North Carolina (Which is only like 20 minutes away from UNC Chapel Hill which is where my ex went, tee hee, it's really pretty there)
Instagram Stats:
Posts – 77
Followers – 5,500
Following – 1,303
Post Effectiveness/Clout Meter: 14 (9/32 Rank)
"Overly committed to her job, but she doesn't look at that negatively" Lmao, really? Cuz my therapist would beg to differ!
"Nothing turns Khaylah on more than a respectful man with emotional intelligence and a desire to give back" Lmaoooooo, NOTHING turns her ON MORE THAN RESPECT??? GURL. BARE MINIMUM TWITTER WYA, BARE IS ON THE FKN FLOOORRRR
KIMBERLY
Age: 28
Occupation: Airline Recruiter (… YOU … recruit… people to go on the airplanes? Or to work on the airplanes? I'm confused, lol)
Hometown: Seattle, WA (Another Washington!!! What in the Pacific Northwest is going on!!!)
Instagram Stats:
Posts – 56
Followers – 3101
Following – 358
Post Effectiveness/Clout Meter: 18.1 (14/32 Rank)
"The one thing Kimberly cannot make work under any circumstance … NO CATS!"
K, BYE BEEEEEEECH. I will never trust someone who speaks an ill word about my precious ANGEL.
"Moana is one of Kimberly's all-time favorite movies." Okay … may or may not have been seen sobbing by myself in the MIDDLE seat of an airplane (pre covid, come on guys!!!) watching Moana with the cheap airplane headphones. "THERE'S JUST NO TELLING HOW FAR I'LL GO" come on, that's fucking inspiring!!!
KIT, AS IN KIT, THE AMERICAN GIRL DOLL
Age: 21
Occupation: FASHION ENTREPRENEUR (MA'AM, THIS GIRL CAN BARELY PUT ALCOHOL LEGALLY INTO HER VEINS AND LIVE AT HOME WITH HER PARENTS (which is FINE BUT MEANS U BABY) UGGGH, I'm not trying to be an ageist, but DAMN, do I hate to see these children, Sorrrrrry BOUT IT)
Hometown: NYC
Instagram Stats –
Posts – 862
Followers – 45,899
Following – 851
Post Effectiveness/Clout Meter: 18.7 (15/32 Rank)
Kit "lives at home with her parents in the West Village…. WHILE FINISHING HER LAST YEAR OF UNDERGRAD." OKAY, EXACTLY, THIS HOE DON'T EVEN GOT A BACHELORS DEGREEEEE. NOT THAT YOU NEED IT, BUT I'M SAYING SHE IS STILL IN UNIVERSIIIIIITY.
"Badass woman" if ANY OF YOU… EVER CALL ME A BADASS WOMAN SO HELP ME GOD. Ugggghghghghhghghghghghghghgh, its like GIRL BOSS. PUKE. NO BITCH, IT'S JUST BOSS TO YOU.
"Kit can surf in high heels." BUT WHY WOULD YOU WANT TO?
KRISTIN
SO FIRST OF ALL BEFORE EVEN DEMO INFO, WHEN VIRAL WORLDS COLLIDE – THIS IS A COMEDIAN I FOLLOW ON TWITTER BECAUSE SHE'S FUNNY AS FUUUUUUH, AND LOOK WHAT HAPPENED –
Age: 27
Occupation: Attorney
Hometown: Virginia Beach, VA
Instagram Stats:
Posts – 157
Followers – 3651
Following – 923
Post Effectiveness/Clout Meter: 18.7 (15/32 Rank)
"A very smart and successful attorney" shes not just an attorney, she's a smart one, and she's not just a smart one, she's a VERY smart one, LMAOOOOOOO.
"Kristin is always up for karaoke and loves to belt out a classic Disney song." Another Disney B*tch™, here we go (JK, kinda…).
LAUREN
Age: 29
Occupation: Corporate Attorney
Hometown: Miami, Florida (Welcome to Miami)
Instagram Stats:
Posts – 94
Followers – 1426
Following – 571
Post Effectiveness/Clout Meter: 65.9 (28/32 Rank)
Lauren "recently had her law reviews published" !!! Pop off, girl, that's dope!!!
"Lauren loves 2000s hip-hop." Me too cuz I love it when they call me big poppa ; )
MAGI
Age: 32
Occupation: Pharmacist (Okay, dam that's legit! AND A MODEL!!!! THIS GAL DOES IT ALL!!!)
Hometown: Adwa, Ethipoa as in AFRICA, DAMN
Instagram Stats:
Posts – 114
Followers – 12145
Following – 895
Post Effectiveness/Clout Meter: 9.4 (7/32 Rank)
Magi "grew up in a small village in Ethiopia…Moving to the U.S was the scariest thing she's ever done", but she is now "working as both a model and pharmacist" – SHE A BAD BITCH AND HER FRIENDS BAD TOO.
"Magi runs a nonprofit that supplies shoes to girls back in her hometown". OMG, WHAT A BAD BITCH, THAT'S SO SICK!
"The best surprise Magi ever received was two front-row tickets to a Beyoncé concert." OMGGGGGG, DID U PASS AWAY? CAN SOMEONE GET ME THAT AS A SURPRISE GIFT????
MARI
Age: 24
Occupation: Marketing Director (How you gon be 24 and be a GODDAM DIRECTOR)
Hometown: Odenton, Marland
Instagram Stats:
Posts – 374
Followers – 12559
Following – 938
Post Effectiveness/Clout Meter: 29.8 (20/32 Rank)
"Mari loves to sing, even though she admits she's not great at it." Hunni… All I can say is: Dance like no one is watching (rawr XD)!
"Mari is planning to get her boating license."…. Psht, okay, YEAH, and I'm planning on being the President of THEE United States, BUT I'LL BELIEVE IT ONCE I FUCKING SEE IT, SHEESH.
MARYLYNN
(She's HOT in a Grudge kind of way!)
Age: 28
Occupation: Event Coordinator
Hometown: Studio City, California (… is that a real place?)
Instagram Stats:
Posts – 107
Followers – 6,044
Following – 527
Post Effectiveness/Clout Meter: 17.7 (13/32 Rank)
Marylynn "wants to start companies promoting environmental welfare and healthily lifestyle choices", ie. she wants TO INFLUENCE ON INSTAGRAM!
She "doesn't see herself with anyone lazy, introverted, or doesn't prioritize their health or hygiene," so if you're depressed, you can just go ahead and FUCK RIGHT OFF.
MJ
Age: 23
Occupation: Hairstylist (And she has hair to DIE for!)
Hometown: Hudson, Ohio (…. oOOooooOOooOOO.ohhhhiOOOiooooOOO (To the Tune of "Morocco" by Moon Taxi))
Instagram Stats:
Posts – 76
Followers – 5,603
Following – 515
Post Effectiveness/Clout Meter: 13.6 (8/32 Rank)
She "grew up on a small island in Lake Erie" ???? Wtffff! I've didn't know there were islands in Lake Erie to live on…
"MJ loves disco music and says it's her favorite music to dance to." DUHHH.
PIEPER
Age: 23
Occupation: Graduate Student
Hometown: Happy Valley, Oregon
Instagram Stats:
Posts – 71
Followers – 2,582
Following – 419
Post Effectiveness/Clout Meter: 27.5 (19/32 Rank)
"Pieper is very into European cars and dreams of owning a Rolls Royce one day." Reminds me of a certain villain we know from High School Musical…
"Pieper loves her grandma the most in this world and calls her Gram-cracker." Cute!
"Pieper is not into picnics because the idea of sitting on the ground and eating is not appealing to her." Lol, okay, fair, ants in my pants vibes!!!
RACHAEL
Age: 24
Occupation: Graphic Designer (OR RATHER A "DESIGNER")
LOL, CANT MAKE THIS SHIT UP FOLX
Hometown: Cumming, Georgia (GIRL, R U KIDDING ME??? LMAOOOOOOOOOOOOOO)
Instagram Stats:
Posts – 140
Followers -9,635
Following – 317
Post Effectiveness/Clout Meter: 14.5 (11/32 Rank)
GOD, she's giving me major Madi and her eyelashes vibes…
She's a "southen sweetheart" with a "close knit family" (SPECIAL PLATE FROM MADI'S HOMETOWN ON PP'S SEASON WHERE HER FAMILY WENT AROUND THE TABLE AND COMPLIMENTED THE PERSON WITH THE SPECIAL PLATE, Peep what I originally wrote about that, lmao)
SANEH
DENVER LETS GOOOOOOO (my old place of residence ;,)
Age: 25
Occupation:it consultant lmao does this chick literally work at my friends company im texting her right now!!!!!!!!!
Hometown: DENVER, COLORADO <3<3<3<3<3<3<3
Instagram Stats:
Posts – 240
Followers – 6,732
Following – 1,897
Post Effectiveness/Clout Meter: 35.7 (23/32 Rank)
"Inducted into the University of Florida Hall of Fame for outstanding leadership, service and academic achievement" Okay, girl, FLEX ON 'EM!!
"People who don't return their shopping cart at the grocery store drive her crazy!" Ok, same, but also when they don't have logical places to put the cart I'm, like, sorry bitch! What in the HELL was i supposed to DO?
SARAH
Age: 24
Occupation: Broadcast Journalist
Hometown: San Diego, CA (DANNNNNG, I'm jealous)
Instagram Stats:
Posts – 327
Followers – 12,787
Following – 767
Post Effectiveness/Clout Meter: 25.6 (18/32 Rank)
She is looking for her "fairytale ending" and she hasn't been able to find her "Prince Charming" – GIVE IT UP, ALREADY! STOP PUTTING WEIRD CHILDLIKE EXPECTATIONS ON GROWN ASS PEOPLE.
SHE LOVES JESUS OR AT LEAST WE ALWAYS PRESUME WHEN SOMEONE REFERS TO THEIR "FAITH" IT'S CHRISTIANITY ON THIS SHOW – "MAN WHOSE COMMITMENT TO FAITH IS AS STRONG AS HERS."
"Sarah is a trained fire dancer"… Similar to Schmidt from New Girl during the "Re-launch" episode celebrating his 30th birthday, lmaooooooo.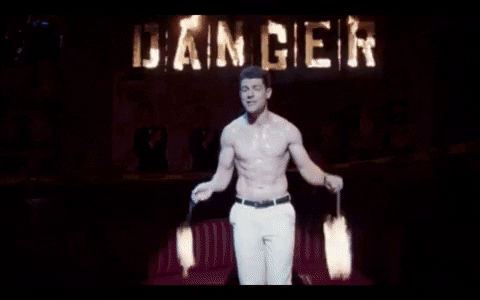 "Sarah's personal superhero is Oprah Winfrey." Okay another amazing clip IMMEDIATELLLLLY comes to mind, lmao!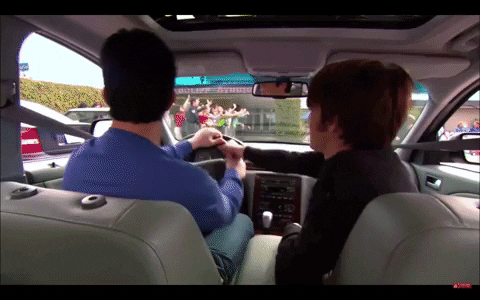 SERENA C
OKAY, THERE ARE TWO SERENAS…. WHEN HAVE WE HAD A DOUBLE NON-WHITE NAME INSTEAD OF TWO ASHLEYS OR LAURENS OR THERE ARE TWO SERENASSSSSS, IM OBSESSED, WHOOOOOOOO.
Age: 24
Occupation: Flight Attendant (Hunni, u missed ur season!!! PP was LAST SEASON!!!)
Hometown: San Francisco, CA (DANNNNNG, I'm also jealous of THIS)
Instagram Stats :
Posts – 163
Followers – 3,266
Following – 708
Post Effectiveness/Clout Meter: 49.9 (27/32 Rank)
"She is here because she thinks that Matt James may be her perfect match!" HUNNI UR ON THE WRONG SHOW, LMAOOOOOOO.
She describes her "perfect date"-
-As "dressed up for fancy night out, taking in sunset over good champagne and a THOUGHT-PROVOKING CONVERSATION" LMAOOOOO, SOUNDS LIKE U MEAN SMOKING A FAT DOOBIE, HUNNI, I SEE U LIVING IN CALI….
SERENE P.
Age: 22
Occupation: Publicist
Hometown: Toronto, Canada
Instagram Stats:
Posts – 53
Followers – 2,369
Following – 943
Post Effectiveness/Clout Meter: 22.4 (16/32 Rank)
"SHES THROWING HER RULE BOOK OUT THE WINDOW," LMAOooooOOOO, MRS. DARBUS THROWING HER CLIPBOARD IN "BREAKING FREE" IN HIGH SCHOOL MUSICAL VIBES
"Serena P. says she is chronically hangry." GIRL…. Get u a Cliff bar!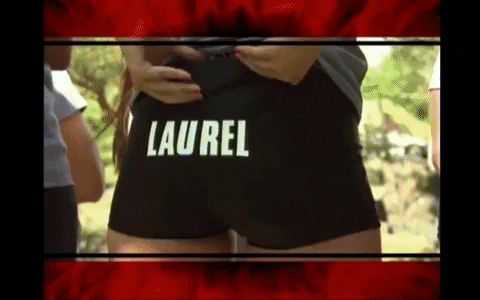 (The clip above is from an episode of The Challenge they used to do instead of a reunion called "The Shit They Should Have Shown" which was basically just extended Bloopers, so this is Laurel and her booty candy bars she had for daily challenge fuel)
SYDNEY
OMG SHES SO CUTE SMILE WORTH A MILLION BUCKS
Age: 28
Occupation: Marketing Specialist
Hometown: Nashville, tennessee
Instagram Stats:
Posts – 205
Followers – 2,134
Following – 822
Post Effectiveness/Clout Meter: 96.1 (31/32 Rank)
"Amusement parks creep Sydney out." Girrrrrrrl, NEVER tell the producers your worst fears… it can and WILL BE HELD AGAINST YOU-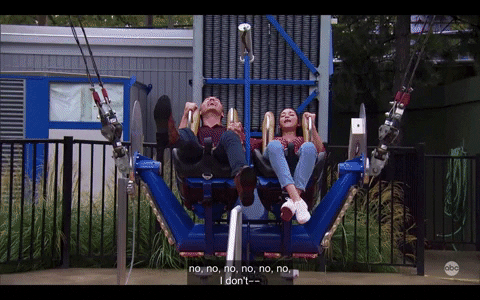 "Sydney is embarrassed to admit it, but growing up she LOVED the Twilight books." STOP BEING EMBARRASSED THOSE BOOKS ARE FUCKING BOMB TEAM EDWARD FOREVER its the MOVIES YOU SHOULD BE EMBARRASSED ABOUT!!!!!!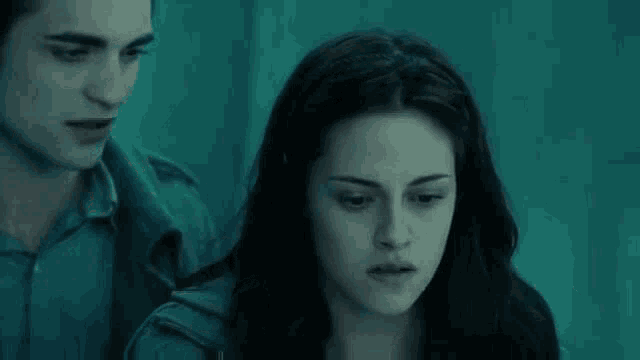 Age: 27
Occupation: "Queen" but actually does like business shit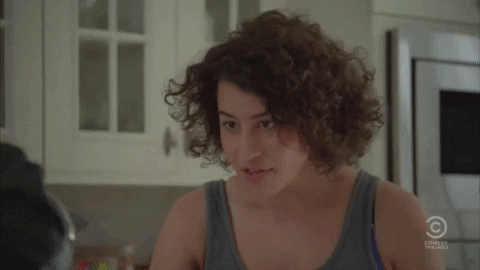 Hometown: LA, CA
Instagram Stats:
Posts – 180
Followers – 4,168
Following – 920
Post Effectiveness/Clout Meter: 43.2 (26/32 Rank)
"Victoria lives for the perfect Aperol Spritz." What even in the goddamn hell is that-
TRAILER ANALYSIS
My first thought is that Matt already seems very comfortable in ITMs confessionals (in-the-moment interviews contestants & leads have with the producers to help narrate the story).
The goddamn marketing department can't think of anything except for the world's dumbest PUNS: "Matt-nificent journey" & "Clare-ity" – GIVE IT UP, GUYS, IT'S NOT FUNNY NOR GOOD.
MATT JAMES' BACHELOR PROMO
CLARE'S BACHELORETTE PROMO
Bachelorette Marketing Tangent
While we're talking about Bachelor promos… let's talk about Tayshia's intro as Bachelorette in the show versus the typical introductions lead's get on their seasons…
Obviously, the whole thing with Tayshia is that she came into the season late… But typically they give the leads a cute intro package making them seem nice with a career also a family person and blah blah blah, whatever, BUT they just gave Tayshia a …. Love Island style out of the pool shot (comparison?) which is… problematic.
Black women and other women of color are often exocitized/over-sexualized in stories/literature/media, and although it's subtle, The Bachelor is playing into the "Jezebel" stereotype here… Did you see any similar bikini slow-mo shots of Clare??? And even Hannah Brown, Becca Kufrin… I can't remember a shot like this or showcasing Bachelorettes in a bikini like this before… just something to CONSIDER. (OBVIOUSLY TAYSHIA IS SO GOT DAM BEAUTIFUL AND SHE ROCKS THIS AND I HOPE SHE WAS EMPOWERED BY IT BUT STILL WE MUST UNDERSTAND THE HISTORICAL AND SOCIETAL CONTEXTS WE LIVE IN AND ESPECIALLY THE PREVIOUS WAYS THIS SHOW HAS OPERATED WHICH IS TYPICALLY… racist/homophobic/xenophobic (exocitizes all the food that's simply not America, ex: "Ewwwwwwwww, I'm not eating that extremely normal food in *X* culture"), etc.)
I also just… feel like they did Tayshia dirty in her Title pic for the show… I know things were limited because of COVID, but, like…. LOOK AT CLARE'S! EVEN ANDI'S!!! TAYSHIA LOOKS WEIRD W A WEIRD COMBOVER.
BACK TO THE TRAILER/PROMO – Kaila says, "IVE BEEN TRAINING FOR THIS MY WHOLE LIFE" OKAY, LITERALLY DISTRICTS 1-4 IN HUNGER GAMES HOW THEY TRAIN THEIR WHOLE LIVES TO DIE FOR NOTHING EXCEPT FACISM.
The point I'm trying to make is this is all a GAMEEEEE. A GAME SHOW COMPPPPETITION!
We get our standard supply of hottie tottie lead shots, including the infamous awkwardly long shower shot-
MATT JAMES' ENTIRE STORYLINE IS APPARENTLY JUST BEING HOT AND SEXI
Please note the definite engagement ring and setting of what looks like a proposal site… It SEEMS like we can expect a proposal, HOWEVER, THIS ENTIRE THING COULD BE FAKE AND SHOT FOR FAKE-OUT PURPOSES SPECIFICALLY.
2 Key Plot Points/Conflicts to Look out for:
There's talk of a "sugar baby/escort"? The franchise broke records (only their own, ie. they're BEHIND) last season showing conversations around issues of race, eating disorders, and suicide attempts. Serious topics like that, and anything seen as "political" have been avoided like the plague on this show since it's conception.
From the looks of it, the "sugar-baby" is Sarah? At least that's what the trailers would have you believe… but you cant believe a single thing these mofos SAY
"Queen "Victoria", the look-to-be-villian of our story. She trampses around wearing a white faux fur coat and a tiara… she knows EXACTLY what she's doing and that is getting AIR TIME.
STOP READING HERE IF YOU DON'T WANT POTENTIAL SPOILERS FOR THE SEASON. They're barely spoilers because if you think hard about it for a second, you can see the spoil in their own trailer… However… I wanted to give you the option to stop… but you really should proceed because I hate trailers and I wanted to know this!!!
KISS COUNT
MICHELLE – She's not in the ABC official cast & bio listings, but she is in multiple parts of this promo including a confessional with her straight forward FACE… By the looks of the first weeks trailers, there's another limo coming in… you ain't fooling, ANYONE, ABC
SARAH TROTT
KIT – Now I studied this one for a WHILE, cuz I'm, like… are 2 and 3 the same or NOT, but ultimately, I decided not based on the arm mannerisms, LMAO, and I think this girl's hair is sliiiiiightly lighter…
BRITTANY GALVIN… Another none-official-ABC-bio-player… there's five extra girls including Heather Martin who was on Colton Underwood's season of The Bachelor (S23) and her whole thing was that she was also a virgin AND had NEVER BEEN KISSED. I read somewhere that she STILL HASN'T BEEN KISSED SINCE COLTON AND I'M, LIKE, GIRL… YOU KNOW YOU CAN KISS PEOPLE OUTSIDE OF TV, RIGHT?
BRI – She is soooooo cute before this lil kiss, OMG, my heart skipped a BEAT!
CHELSEA – SHE'S SO CUUUUUUTE, OMGGGGGGG, CHELSEA FOR NEXT BACHELORETTE
SERENA C.
SERENA P.
DATE COUNT
Sky-diving with Rachael – What's a Bachelor season without one life-risking activity??
Manufactured Fighting on a Group Date – Unidentifiable participants? This is probably the date with the ambulance then too, no?
Horseback riding with Serena P – She's seen in the trailers saying, "I think I'm falling in love with you" presumably to Matt, but WHAT IF IT'S TO ANOTHER GIRL IN THE HOUSE? OMGGGGGGG! A GAY GAL CAN ALWAYS DREAM!
Some sort of private airplane ride with Sarah Trott? – Another Bachelor troupe: private helicopter, plane, etc.
CRY COUNT
THE MAN HIMSELF, MATT JAMES
RACHAEL
MICHELLE
VICTORIA
MADISON (Another new arrival in the extra limo…)
5. MJ (A LOT OF CRYING NOT A LOT OF KISSING, calling this one to be a SELF IMPLOSION (Self implosion is where the contest gets in their own head and goes temporarily insane.) Anyone is susceptible to this, it is as easy to catch as the common flu)
ANNA
7. SARAH TROTT – I think this looks like a REALLY sad cry so I think this is when they are confronting her or bullying her for doing sex work or something??? I don't know the full story but I tend to side with Sara as this looks to be bullying with many vs. 1…
8. CHELSEA
9. BRITTANY GALVIN … This is the oNLY one I'm kinda iffy on… MIGHT be Rachel but based on the nose scrunch specifically… I think it's Brittany…
After analyzing both the kissing and crying here are my Top Ten Predictions (Including Ringwinner ). And let me stress these are based on information ONLY from the trailer/bios/preseason (nothing from the first episode!!!) & I do declare myself the edit these predictions the more information I collect during the show. WITHOUT FURTHER ADO – These are my predictions based on all the information I have collected above:
TOP TEN SEASON 25 BACHELOR FINISHERS PREDICTIONS (1/04/21)
10. MJ
In tenth is MJ… She's seen in the promos almost exclusively when she's stressed, and she's never shown in a scene with Matt James… for this reason, I think she'll be a strong character but her life will be cut short by a self implosion…
9. SERENA C.
Serena I'm putting in 9th because she has at least one kiss with him shown in the promos… that's more than other ladies!
8. CHELSEA
Chelsea places 8th because she has a kissing scene AND a crying scene… Very nicely done, Chelsea! However, she has no ITM's so I'm putting her in 8th.
7. SARAH TROTT
Sarah, our potential sex worker/escort/whatever, gets 7th as I do believe this debacle will ultimately lead to her demise (whether it be right after that or down the line… )
6. BRITTANY GALVIN
Brittany (a ABC surprise contestant) is seen in a very steamy make out scene with Matt and then in a sobbing scene… They were very sexi + then she was really sad = she made it decently far, Congrats on 6th!
5. MADISON
This is a bit of a gamble… But she is also a surprise contestant rumoured to be on the season… but she is ALSO MATT'S EX… So I am gonna gamble and say she stays on the show and they try to date again but she gets the chop. There are two shots of her crying in the promos…
4. SERENA P.
Serena has a sexy make out shot (in swim suits and Matt is either wet or really sweaty), she has a scene with them horseback riding, AND she has a shot of her saying she's falling in love with him!!! Very big presence in the promo, I see great things in the future for her!!!
3. RACHAEL
Rachael is gonna be a sneak from behind! She is featured a LOT in this promo – she's seen in the skydiving date with Matt, there's a clip of her telling Matt she "sees all colors" and believes love is love, what alluding to potential race conversations. Then there's TWO clips of her crying… This gal is making it farrrr!
2. MICHELLE
Michelle is the biggest presence felt in this promo, I believe, which is why I think she can't be first (the tomfoolery trickery won't work on ME!). She is another ABC surprise contestant and has 2 very sexi kissing scenes in the promo, PLUS a very sad crying shot, PLUSSSSS an ITM straight to face which like again… ABC… if you put an ITM of her in here like we obvi know she is on the season, lmao.
1 . BRI
However my ring winner is going to go to BRIIIIIIIIII! This is potentially a shot in the dark, but you gotta RISK IT for the BISCUIT, BABYYYY. Bri is seen MANY times in the promo, although I would argue some of her shots are the hardest to identify… She's seen kissing him THREE TIMES, that's more than ANY GIRL! AND NO SHOTS OF HER CRYING. WHY SHE GOTTA CRY IS SHE WIN DA MAN, HUH???
The first kissing shot is on a couch so it seems likely a cocktail party kiss, or the a kiss from the night portion of a group date… The second kiss is under fireworks (likely a fantasy suite date, or at least a good/important one), and the THIRD KISS IS WITH MATT WITH HIS SHIRT OFF IN BED IE. THE MORNING AFTER SHOT FROM A FANTASY SUITE…. LMKKKKKKK.
Here concludes my pre-season analysis and the predictions for The Bachelor Season 25. 🙂 Let me know your thoughts in the comments!
See you soon for the first episode recap for the FIRST BLACK BACHELOR EVE,R WHOOOOOOOOOOOOOOOO! I'M SO HAPPY TO FINALLY BE SAYING THAT!!!
Thank you SO MUCH FOR READING. You can hit the follow button at the bottom right hand corner of this page to receive these blogs directly to your email inbox every time I post, OR you can follow me on Instagram @itsmeerinweber or Twitter @literallyerin where I post every time I have a new blog up. ILLLLYYYYYYYYYYYY AND THANKKKK YOOOOUUUU.