The Challenge: Double Agents Season 36 Episode 3 Recap 🙂
A Budding Friendship of the Century, Return of the Blubbering Baby, & Demise of the Wolf in Ginger-skin
***I do not own the rights to these videos***
Last week's 'sode was a bit of a miss for me, but MAN, ARE WE BACK THIS WEEK! This episode contains MULTITUDES – It has an AMAZING daily challenge (resulting in multiple injuries), lots of JUICY goss in the middle, a FIGHT, so all-in-all, folks, it's time to fucking RUMBLLLEEEEEEEE.
Kyle corrals the straggler troops when the challengers get back after the elimination. At least to me, it seems to me he's standing around with a lot of "random" people (Devin, Nam, Wes)… He's basically, like… listen… they FUCKED me, they'll fuck you… Y'all need to follow me, I WILL MAKE U FISHERS OF MEN. JK, Biblical reference. 😉 But this does seem, like, a … let's-align-based-on-our-HATE-of-Fessy rhetoric.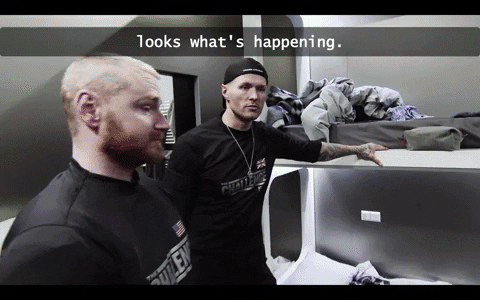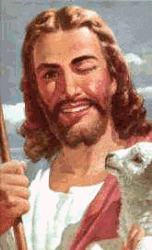 And can I just say… Fessy could not have played his two weeks in power worse (IMO), LMAO.
First, he sends in Wes & Natalie against CT, awakening the BEAST (kinda, lol, just someone ballsy to mess with), just for it to end up being a GIRLS ELIMINATION. Then he sends in Kyle against Joseph, but AGAIN he fuqs up because he put Kyle into elimination in a shitty way (complete blindside) and of COURSE Kyle comes back… soooo, yeah. Fessy has two significant people in this game mad at him (Wes & Kyle)… AND he didn't get his gold skull when he KNOWS he could have (the one thing I will say… this third elimination I think is the WORST KIND OF ELIMINATION WHERE U HAVE TO DIG IN THE SAND AND SLOWLY PULL YOURSELF TO A BELL OR A BUTTON, LIKE, NO THANK YOU, THATS TORTURE). Anyway, Fessy – YOU DONE FUCKED UP.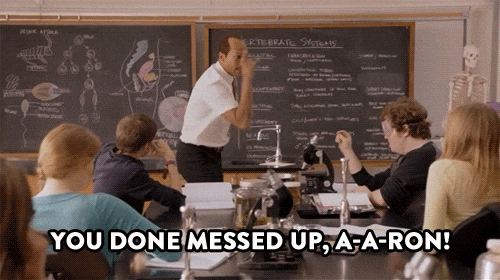 Kyle is telling his "guys" (Wes, Devin, Lio, and CT) we can't trust those fuckers. And he's like, by the way, Lio! Did you like my wrestling move? Lio's, like, oHHHHH yeah, Kyle, for SURE (ALWAYS gas up the vets, this house is nothing if not a sweltering pot of egos). CT's, like, okay, BUT…. This mans did also show up with no pants licking mustard, LMAOOOOOO.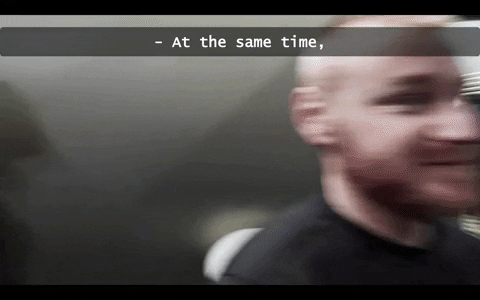 In the next scene, CT & Big T are outside talking, and OMGGGGGG, THEY'RE SO CUTE. BIG T AND DADDI CT HAVING THE SWEETEST LIL CONVERSATION, I'M LITERALLY SMILING FROM EAR TO EAR. Big T says in an ITM she's super excited to be with CT, a LEGEND in this game, but she wants to put a bit of "sparkle" into his game, hahahah, I LOVE IT.
They decide Big T will be the "personality coach" and CT will be the fitness coach. The first step in Big T's Personality Boot Camp; she suggests perhaps CT could maybe SMILE more (LMAOOO, @ GROSS OLD CREEPY MEN ALWAYS TELLING YOUNG GALS TO SMILE, BUT NOW THE ROLES ARE REVERSED AND IT'S GIVING ME LIFE). CT, a master of reality tv since The Real World Season 8 in 2003, smiles like an ALIEN, HAHAHAHA. THIS IS WHAT I WOULD DO IF A MAN TOLD ME TO SMILE SO I JUST REALLY APPRECIATE THIS WHOLE SEQUENCE SO MUCHHHHHHH.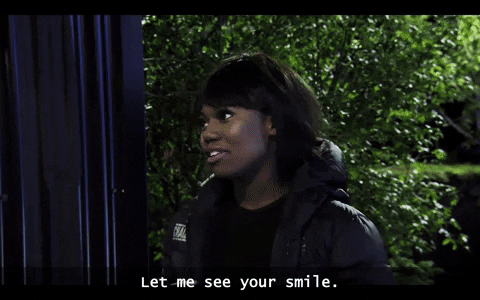 CT says he'll call Big T "The Hawk", and in return, Big T denotes him "Fuzzy Bunny" because CT is, you know, all cute and innocent. Daddi CT's, like, WTF, but I think Big T is onto something!!!!! LAY LOW, CT.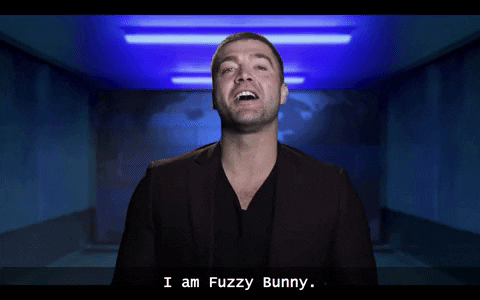 It's so cute and at the end of the day, isn't it nice to see a genuine interaction between a 40-year-old white dude from Boston, and a 20-year-old black British Sex and the City 2.0 diva???? I'm fucking LOVING THIS. NOWHERE ELSE ON TV COULD YOU GET THIS.
The same night, but with slightly more people in the room (+Fessy, +Lolo, +Mechie), Fessy gathers the group and lets them in on a "little secret": those secret votes? Not so secret. WE, IE. THE DOUBLE AGENTS, CAN SEE THEM.
At first, I'm, like, Fessy, WHAT THE FUCK? SHUT UR MOUTH. But then immediately I'm like… well, okay, the likelihood of them winning the "double agents" again is small, and they're probably, like, aight, we need to CHILL, as if the target on us isn't big ENOUGH. So anyway, Fessy probably figures someone else will be finding out soon anyway… Then also… I think Fessy knows he fucked up? So he's on his damage control campaign! He's trying to gain favor back with Kyle, who again, I believe his political position in the house shouldn't be underestimated, no matter how much of a joke he makes of himself… This man is a Challenge CONTENDER – two finals and one of the last to leave before the finals for the other 3 seasons…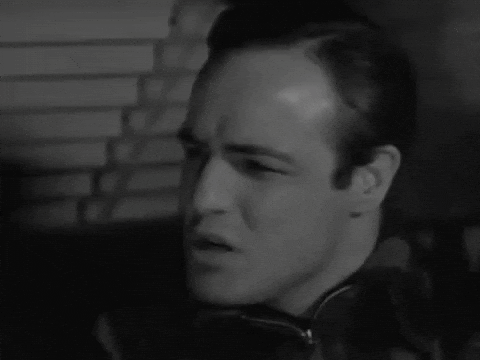 So in Fessy's mind "damage control" is blaming Kyle for his fate since he lied to Fessy… And KYLE TURNS THIS WHOLE SITUATION AROUND IMMEDIATELY… He's, like, oh yeah, I lied, I said I voted for you Wes, and then, Wes, little baby bitch that he is, starts freaking OUT, like, WHAT! OMG, KYLE, NOOOO. WHY WOULD YOU DO THAT TO ME? I THOUGHT WE WERE FWIENDS ;,,,,,,,( Kyle's, like, RELAX, baby bitch. They were going around the house trying to get you to be the house vote. Wes stops to demand from Kyle, "WHO???" Kyle replies, "Fessy! And the whole stupid brigade" (the stupid brigade is apparently Nelson, Cory, and Fessy, and I'm, like, LMFAOOOO, that is so mean, but that is SO FUNNY, HAHHAHAHAHAHAHAHA. However, I would like to offer one amendment? Add Josh?)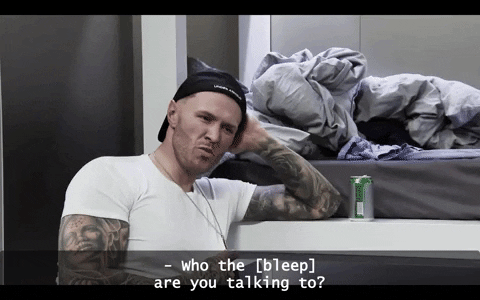 Essentially, Kyle flipped that whole situation back on Fessy and simultaneously insulted his intelligence and all his decisions, LMAO. Kyle = political mastermind, can't say it enough!
Kam gets wind of the situation and immediately comes in to shut that shit DOWN. She's like, nopppppppppppe, not TODAY. I'm LOVING IT, I WOULD LOVE THIS WOMAN TO PUT ME IN MY GODDAMN PLACE;,)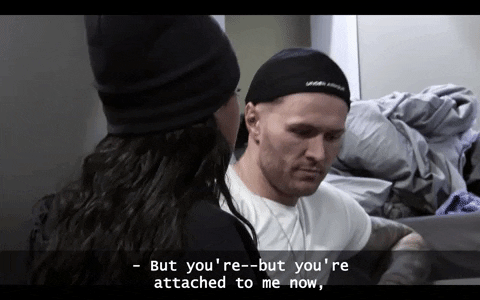 One tangent (one of many, LOL), but I can't help but notice Kyle's turtleneck + blazer looks cannily familiar to Brendan of Tayshia's recent season of The Bachelorette: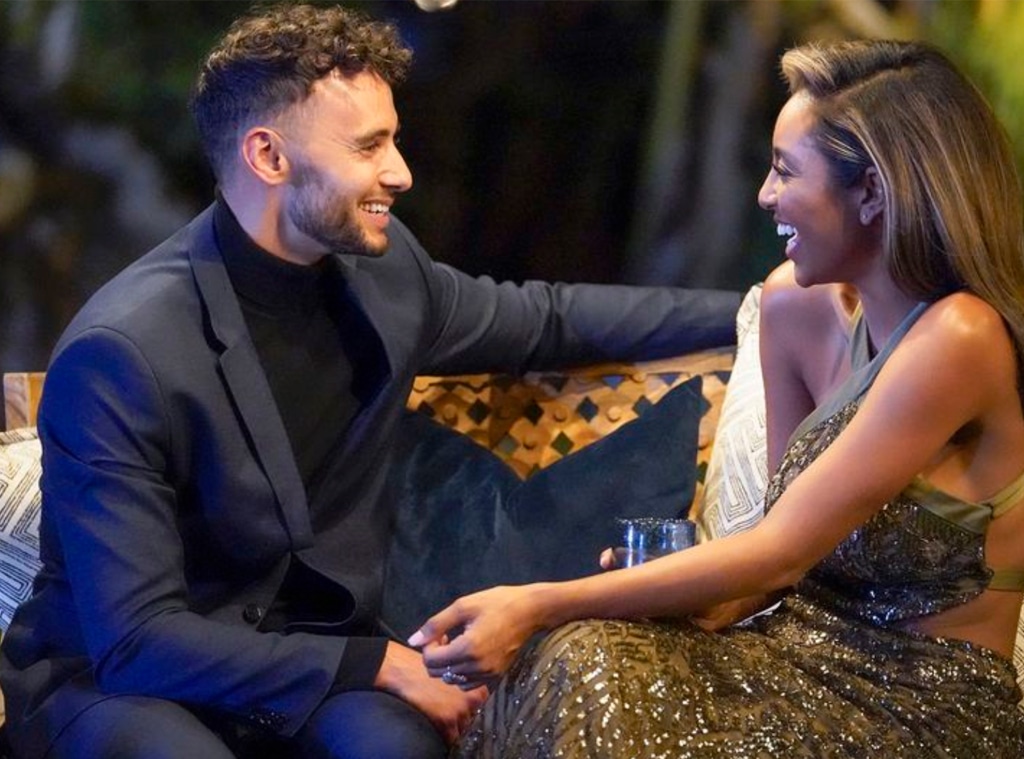 The next morning everyone is chilling, Kam is looking like the sweetest lil cutie with her headwrap and glasses and reading in bed, like, ugh, Kam is wifey goals!! When ERRR-ERRR-ERRRR, the alarm goes off and it's time for the CHALLENGE.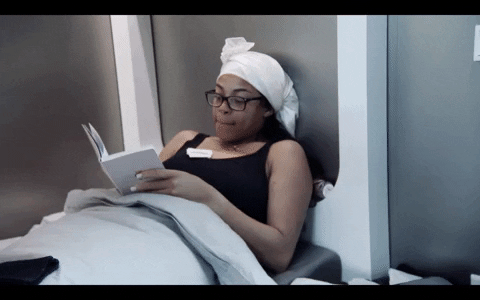 It's an eerie, dreary, foggy day – all the challengers are standing around waiting for TJ's arrival when Leroy calls "look" and points off into the distance as a large object starts to approach. It's like in Catching Fire with everyone sleeping except Katniss who is on watch duty when she starts to see this weird fog creeping up and slowly reaches out to touch it. When it finally touches her skin she SCREAMS IN BLOOD-CURDLING PAIN, and yells "RUN. THE FOG IS POISONOUS". Congruent vibes in the sense of people trying to tell WTF is going on, and then being, like, OH FUKKKKKKK (Someone calling "it's a headbanger on steroids", LMAO).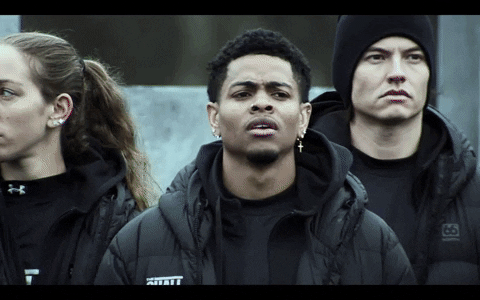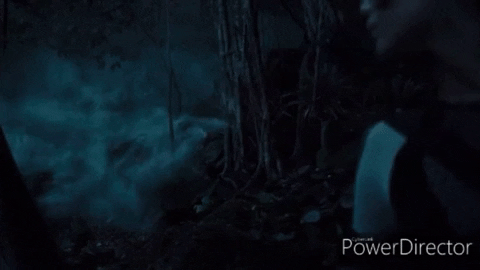 TJ comes roaring in on this massive black semi with net's hanging off the side, and I'm, like, oh fuckkkkkkkkkkkkkk. He proceeds to tell them it's pretty much exactly what you would've guessed – The challengers will have to wrestle another pair (guy v guy, gal v gal), and the first to throw the other person off the truck WINS. Oh, and BTW, the truck is going FIFTY MILES PER HOUR, LIKE… I'M SORRY, I'M NO PHYSICIST, BUT, LIKE… I FEEL LIKE I WOULD JUST FALL OVER FROM SHEER WIND. TJ's also, like… Don't fall off the back cuz YOU WILL LITERALLY DIE, AND I'M, LIKE , YO, WTFFFF, LMAOOOO. I GET IT, this season is so ~dangerous~, but… why imply they could meet their mortal DEMISE, LMAOOOO.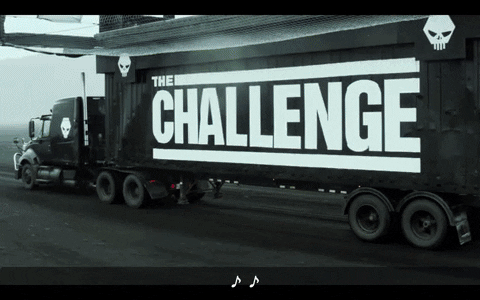 The first match up is Kam vs. Nicole (& Kyle vs. Devin) and I'm like, this is an HYPPPPPPPPPPPE, BEAST MATCH UP, LET'S GOOOOOOO.
OKAY, BUT I SHOULD NOT HAVE CELEBRATED SO SOON BECAUSE NICOLE GETS HURT AND HER ENTIRE GODDAMN SHOULDER BONE IS STICKING OUT AND I'M LIKE, WTFFFFFFF, NOOOOO, CHALLENGE GODS, DO NOT DO THIS TO POOR NICOLE AGAIN!!!! ONLY THE GOOD DIE YOUNG VIBES;,(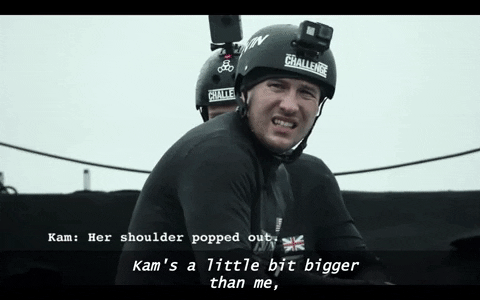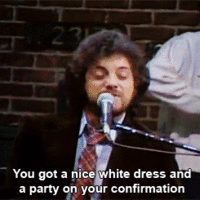 In the finals of season 31, Vendettas, Nicole gets injured and is declared "medically unfit to continue", as TJ likes to say, and I'm, like, NO, GOD, NO. PLEASE DO NOT TAKE MY NICOLE BAE AWAY.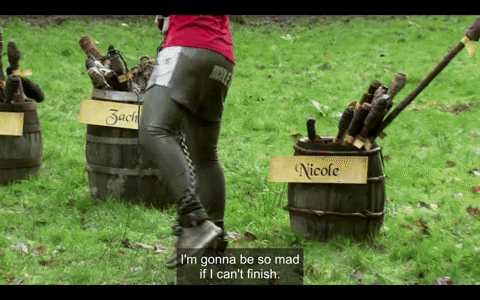 Nicole is trying to remain cool and tough about it, but you can tell it's hurting her… I'm no doctor, but a dislocated shoulder?? My denial is, like, psht that is fine, right??? You can just pop that mofo back into place, right??? We Gucci??? She leaves in an ambulance and says as she walks out, "let's get this taken care of so I can get back in the game"… and hindsight 2020… Liv, the other girl who gets injured in this challenge, is in an ITM saying "I'm thinking I'm going home" and I'm, like, of COURSE, SHE'S THE ONE THAT STAYS BECAUSE SHE'S THE ONE THEY EDITED IN AS THE ONE CONCERNED SHE WAS GOING HOME, BUT INSTEAD IT WAS NICOLE. Little television tricks!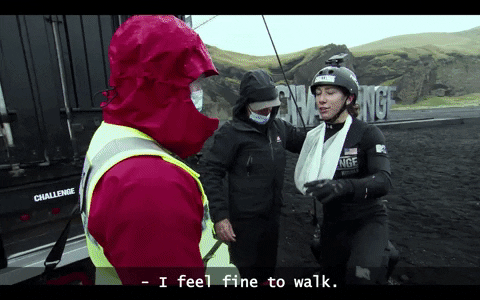 Next up is Nany vs. Natalie and Wes vs. Josh, and I'm thinking, NANY IS GONNA GET ROCKEEEEED.
WES V JOSH, LMAOOOO. JOSH IS PROBABLY, LIKE, YES, THIS IS MY MOMENT, AND WES IS, LIKE, JESUS FUCKING CHRIST. Both these fuckers go in pretty much immediately and for some reason, both these grown men sitting in this net waiting for their partners to finish reminds me of two small children sitting in the ball pit at Chuck E. Cheese watching poorly behaved siblings go at it.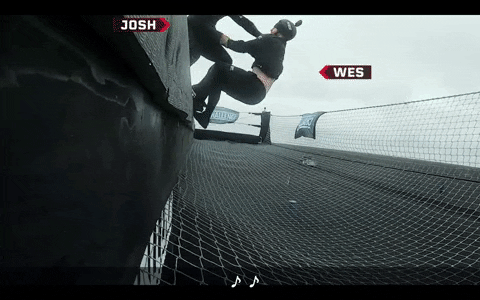 NATALIE IS BEING A FUCKING SAVAGEEEEEE but DAMMMMMMM, NANY, I SEE U "LIL TASMANIAN DEVIL" as Natalie put it!!! Ultimately Natalie does get Nany off the truck, but, DAMN, did Nany put up an unexpected fight!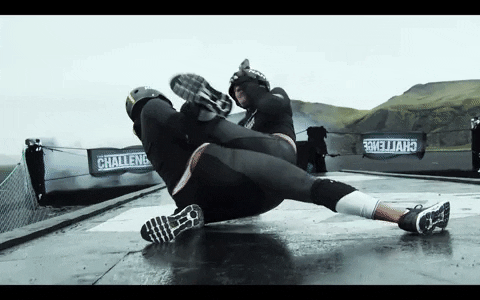 Nam and Lolo are the first real winners, knocking off both Jay and Theresa without them themselves falling into the net. Try again next time, Theresa & Jay.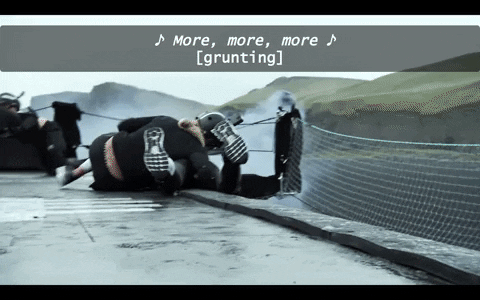 Leroy beats Nelson!!! And this is very impressive. Y'all remember Nelson vs. Rogan Hall Brawl in Total Madness???? And Nelson is the elimination KING, so this is giving me hope in Leroys ability to perform for the rest of the season.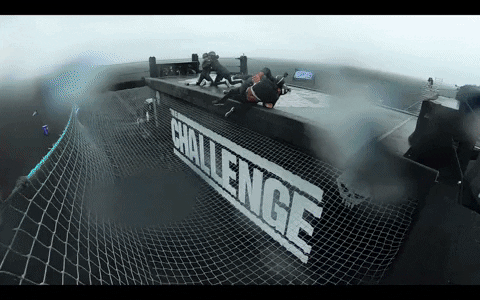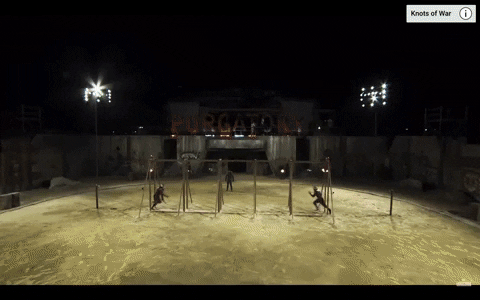 Kaycee also beats Amber M., but similar to Nany, I thought it would be absolute domination since Kaycee played "9 years of tackle football" and Amber is the smallest person there, but DESPITE getting flung around like a plastic bag in the wind… she held Kaycee off for longer than expected!!!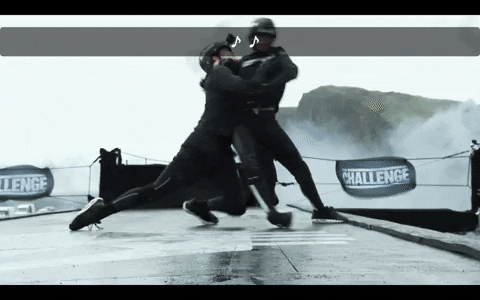 Next up is Cory vs. Mechie and Liv vs. Tori, and I'm, like, hmmm, this seems like a fairly even match-up? Mechie takes out Cory despite being half his size and has an amazing one-liner about doing so; "That's how I do, 155, 160 soaking wet." 😉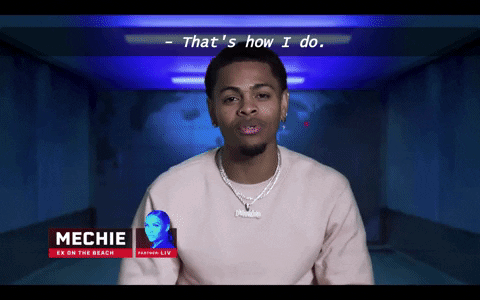 Liv has quite the tumble off the truck after a push from Tori and at first, I was like, LOL, Jason Derulo seen falling down the stairs at the daily challenge on The Challenge: Double Agents!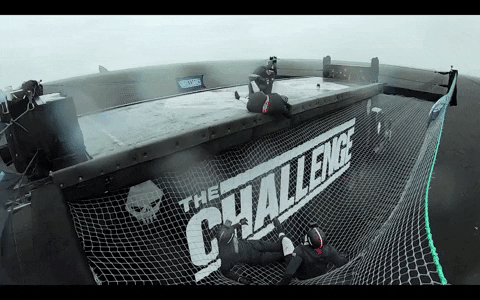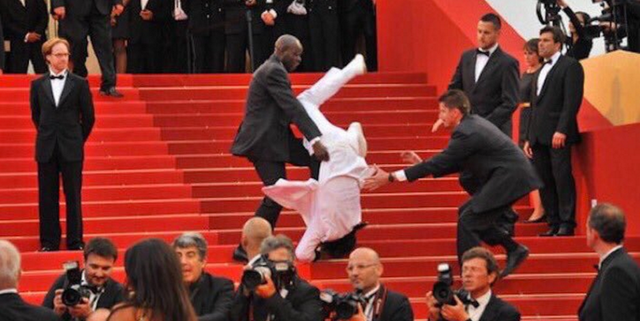 But then I'm, like, oh fuckkkkkkk, poor LIV. This is so dangerous, WTF, already two people are hurt with the damn near the same injury!!! It is a dope challenge, doe.
Lastly, we have CT VS FESSY ARE YOU FUCKING KIDDING ME!!!!!! As Tori said, this is LITERALLY THE CLASH OF THE TITANS. TWO BIG ASS MEN.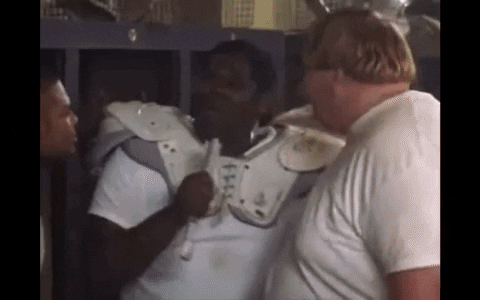 Then on the flip side, we have Big T, who has never been in any physical altercation, and Aneesa who we have seen get into altercations on The Challenge ALONE many a time!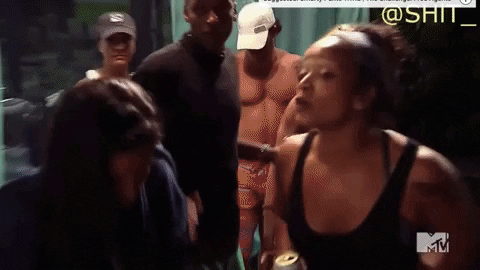 Not to mention Aneesa is significantly bigger than Big T, probably the second smallest person behind Amber!!! Needless to say, Aneesa practically just flicked Big T off the truck, but the gladiators ended in a draw.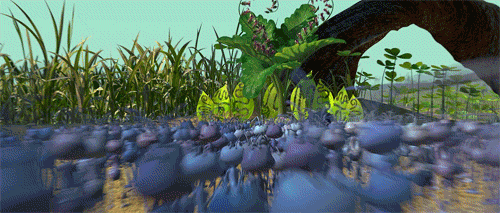 DADDI CT & FESSY END IN A DRAW AND THE BEST PART IS WHEN CT ASKS FESSY IF THEY JUST BECAME BEST FRIENDS AND I HOPE HE WAS PURPOSELY REFERENCING STEP BROTHERS WHEN WILL FERREL ASKS JOHN C. REILLY HIS FAVORITE NON-PORNOGRAPHIC MAGAZINE TO MASTURBATE TO AND THEY BOTH SAY "GOOD HOUSEKEEPING", HAHAHHAHAHAHAHAHAHAHHAHA.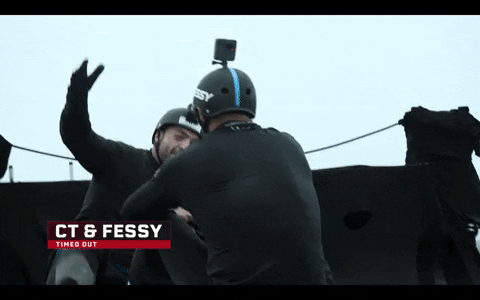 KAYCEE AND LEROY TAKE HOME THE W, LET'S GOOOOOOOOO. (P.S. Kaycee's thing on Big Brother was saying "Let's go!" even though I thought that was… a pretty lame "thing" since… everyone says that… Like, my thing is saying "lmao" and breathing oxygen, like wut lol, ANYWAY)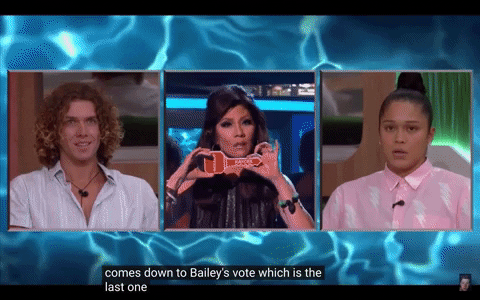 AT THIS POINT, I STILL THINK IT'S A FEMALE ELIMINATION SO I'M, LIKE, KAYCEE IS DEFFFFFFFF GONNA PUT HERSELF INTO THE ELIMINATION AND I PRAY SHE DOES. SHE CAN WIN THIS MOTHER-FUCKING SHOW, SHE ALMOST DID LAST SEASON.
Okay, I just realized my new life goal (which has absolutely NOTHING to do with anything I can personally control, LOL), I WANT TO SEE THE FIRST PERSON WIN MULTIPLE REALITY SHOWS, LIKE, EITHER THE BACHELOR OR THE CHALLENGE OR SUVIRVOR OR BIG BROTHER. ANY TWO WINNING COMBINATIONS, THAT WOULD BE MY ABSOLUTE DREAM, AND THE TWO CLOSEST TO ACHIEVING MY DREAM FOR ME AT THE MOMENT ARE KAYCEE (Winner of Big Brother 20) AND NATALIE (Winner of Survivor 29), HOLY SHIIIIIT.
After the daily challenge, everyone heads back to the house where they discover all Nicole's bags are gone – FUCKKKKK, NICOLE, THIS IS FUCKING DEVASTATING AND IT'S VENDETTAS ALL OVER AGAIN. I'M LITERALLY SOBBING. I'M CRUSHED. THIS IS THE ABSOLUTE WORST THING TO EVER HAPPEN TO ME. I was wondering why they weren't developing her as much of a character except for the "fool" edit (The "fool" edit, coined by Game of Roses podcast, is where your primary role on a reality show is to be the joke for everyone else to laugh at), UGH.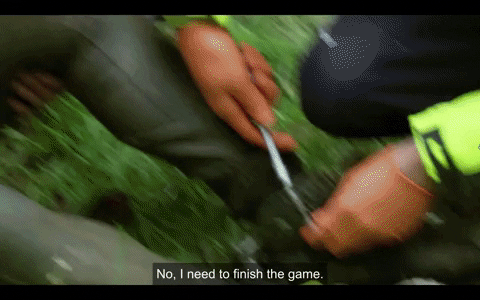 My friend and I were just discussing what a great road to winning Devin & Nicole had (Again, hindsight 2020, the producers put in this whole ITM with Devin being so confident in his pairing, and then 10 minutes later Nicole is medically discharged from the show, like, of COURSE, THEY DID THAT, GOT US ALL AMPED, JUST TO CRUSH US DOWN). They had the perfect combination of Brains & Brawn™, just like Devin said, and I wouldn't think Nicole & Devin would be considered one of the biggest teams in terms of threat, or necessarily/targeted in the beginning? But then she fucking leaves 30 minutes into this episode!!!!! DAMN, life comes at ya fast!!!!
Although Nicole is gone, Liv comes back into the house meagerly and is greeted by an excited Nelson & Mechie. She says she's "buzzing to be back in the house", and, okay, every time I'm excited about anything ever again I'm gonna say I'm buzzing, cuz, like… that also makes sense like my whole body is vibrating from EXCITEMENT. But okay… at least there is one happy ending 😦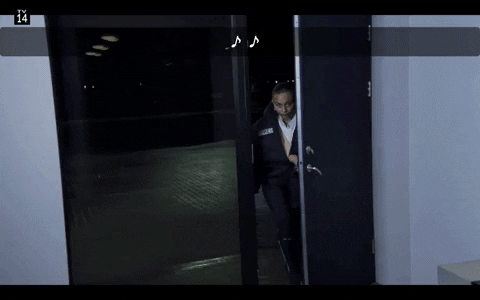 Again, we have Big T, Liv, Amber B., and Gabby sitting around and talking in a room when Big T says in an ITM they are the girl gang. Big T has taken one out of Wes's book – befriend the rookies and use their naivety to convince them to do whatever you need, BUT she does it in a more, organic natural way. It makes sense she would befriend other British girls her age in the house… Cuz, you know… you're usually friends based on shared experience or interests! I'm excited about girl power and if these gals can sneak up on all these cocky meathead mofos, you know I support that!!!
(MOM, LOOK AWAY, I'M SERIOUS)
And okay… Gabby looking S*XI AS H*LLLLL, WOULD U S*T ON MY F*CE, MA'AM???
Back in the kitchen, we are seeing the wack-est interaction between Kaycee and CT… What in the butt, over some damn eggs and pizza??????? Sounds like a proper weber diet to me, damn!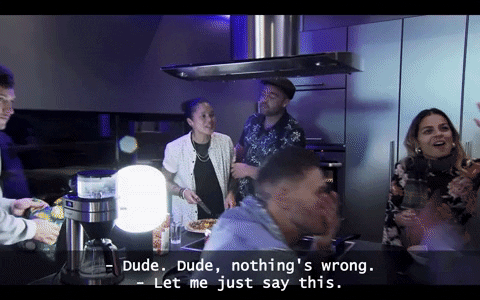 P.S….Who wore it best…
Josh and Kaycee are the leaders of the Big Brother alliance and seem to have the most genuine friendship outside the house of all the Big Brother people (despite Fessy & Kaycee being on the same season, they were in separate alliances and never aligned). So Josh decides he's the main character & goes over to argue with CT for Kaycee, and he's, like, CT, Kaycee is LITERALLY CRYING IN THE KITCHEN. And CT's, like, ohhh, okay, shit she's crying? He walks back inside and is like basically fuck off, Josh!!!!! It's not about you!!!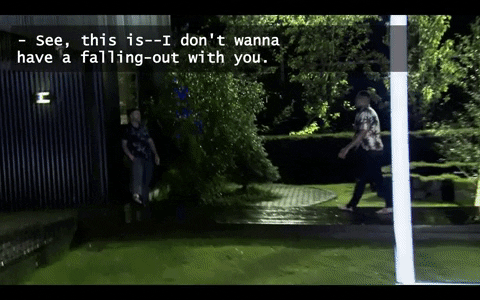 So CT is, like, Kaycee, you're crying??????? And Kaycee is, like….um… no, lmao, so CT's, like, WTF, JOSH!!!! AND JOSH IS, LIKE, NO, I SAID SHE WAS "UPSET" AND CT'S, LIKE, NO, YOU SAID SHE WAS CRYING, NO I SAID SHE WAS UPSET, NOOOO YOU SAID SHE'S CRYING – CUT TO 5 SECONDS EARLIER AND JOSH DEFINITELY SAYS CRYING, LMAOOOOOOOOOOOOOO. I'M CRYING LAUGHING, HAHAHAHAHHAHAHAHAHAHAHAHAHAH. EDITING IS MAGIC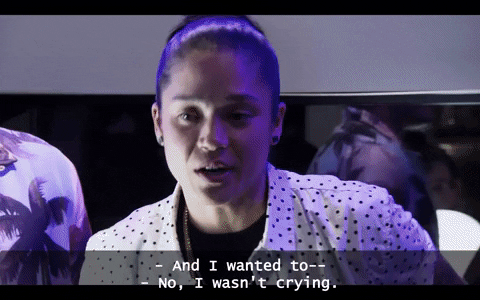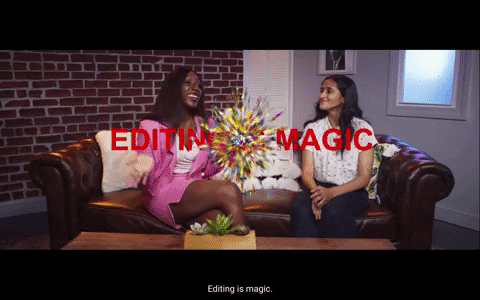 Jesus fucking Christ, this SCREAMING match between CT and Josh… Nam is my real-life reaction as well, like DAMNNNNN, hahahahhahahah.
Also… This isn't the first time we've seen Josh & CT get into a screaming match… Remember War of the Worlds II?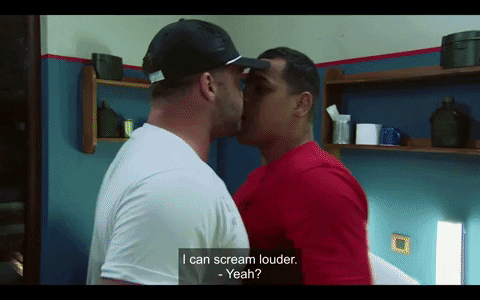 Okay, I was already BUZZING from the daily challenge, but now this CT/Josh fight and then additionally Devin yelling "Big Brother sucks", LMAOOOOOO, IT'S ALL JUST GIVING ME LIFEEEEE. WE ARE BACK BABY.
And as a Big Brother fan…. I can agree… it does suck, LOL. It is an acquired taste, as in I watched one full season without really liking it, LMAOOOOO (WHY DO I DO THE THINGS I DO, CAN SOMEONE DIAGNOSE THIS ILLNESS INSIDE ME).
AND THEN, OMFG, HAHAHHAHAHAHAHHAHHAHA. I'M TRULY DANCING IN MY LIVING ROOM, LAUGHING MY AAAAAAAASS OFF WHEN THEY PLAY THE FUCKING INSTRUMENTAL BEGINNING OF "SO EMOTIONAL" BY WHITNEY HOUSTON WITH JOSH ABSOLUTELY LOSING HIS SHIT AT DEVIN, I'M LIKE JESUS FUCKING CHRIST, THIS IS AMAAAAAAAAAZING,
HAHAHAHHAAHHAHAHAHAHAHHAHAHAHAHAHAHAHAHAHAHAHAHAHAHHAHAHAHAHAHAHAHAHAHAHAHAHAHAHAHAH.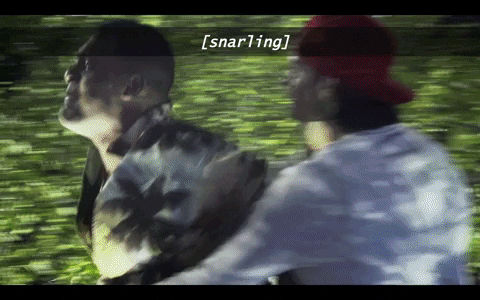 Now stay with me here, cuz Imma bout to do some reality TV weaving. 🙂 This isn't the first time "So Emotional" has been used in reality TV… In RuPaul's Drag Race Season 9, the top two, Shea Coulee & Sasha Velour, have to "lipsync for their (usually "life" but since it's the last two-) title" to this very same song. Sasha Velour iconically pulls her wig off in the peak of the song and shakes out rose petals. Maybe it sounds… insignificant to the non-drag eye, but to us? ICONIC.
And one other RuPaul's Drag Race tie in… In Final Reckoning, the "redemption house" comes back to fight for their chance to re-enter the game, but FIRST, they let the current house know "the library is open" and they're about to get READ. (A read is revealing a truth about someone that is not particularly nice but supposed to be joking). This is a bit every season on Drag Race – They have to come to the front and "read" the other queens. EVERYTHING IS EVERYTHING.
Whoever is on the music soundtrack this season is a 70/80s bitch, and I fucking love it.
CT IS LAUGHING AND HE'S, LIKE, I'M SORRY, HE'S FUNNY THOUGH LMAOOOOOO. YOUSE A FUNNI BITCH, HUH????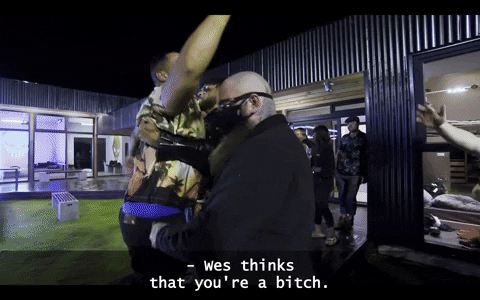 In a weird way… and I hate to admit this….. Josh is …. Growing on me… IN THE SENSE THAT… He's SO FUCKING EMOTIONAL. He's GUARANTEED to get in a STUPID FUCKING ARGUMENT (AS SEEN) so he's perffffect for this show.
With his pent up anger, Josh decides to punch the metal siding and it's very much congruent vibes to Napolean Dynamite throwing the "Vote For Summer" pin down the hallway, HAHAHHAHAHAHAHAH (S/O, Mom, for this anology).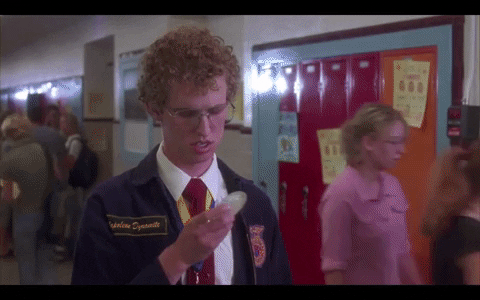 Hot take…. Josh has… replaced Tony in terms of the irrational unpredictable anger rages/emotional outbreaks…. No other similarities especially when it comes to suave with the women (Remember Josh trying to get with Georgia on War of the Worlds II, lol, sorry, but he could NEVER), LMAO, but erratic emotionality? TWIN VIBES. `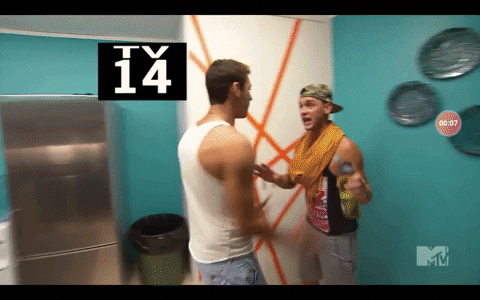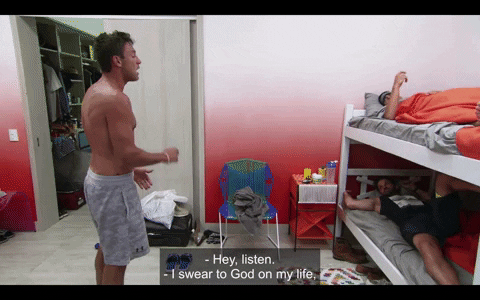 BACK TO THE SHOW AT HAND, APOLOGIES – During the deliberation, Tori is like laughing and chilling, when Devin decides to open his loud mouth AGAIN, and RANDOMLY (seemingly) throw out Tori and Cory??? And she's like aight, fuck you, Devin!!!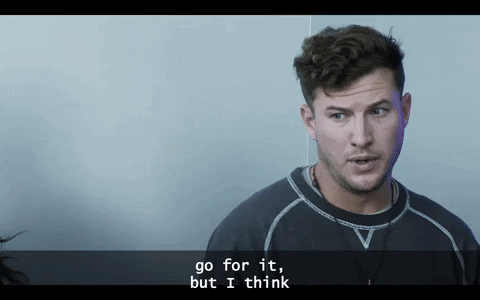 Devin and Tori both are in ITM's explaining their history on a show called "Are You the One? Second Chances" (and yes, I have started to watch this show and knew of both of their existences on it, but I think I only watched one episode like back in May).
Then Josh and Devin start fighting AGAIN, and I'm just, like, OMG, YOU ARE BOTH SO FUCKING ANNOYING I DIDN'T KNOW THIS LEVEL WAS ANNOYING IS POSSIBLE, BUT NOW I KNOW IT IS.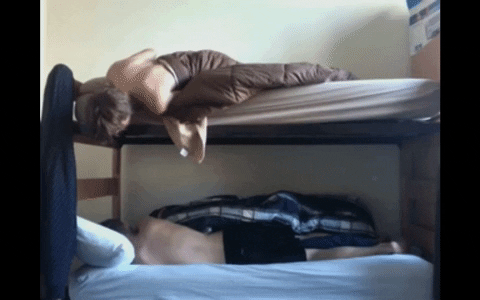 Everyone goes to have their secret-Survivor-votes which to my absolute delight! Devin gets what he DESERVES, YOU ANNOYING LIL HOE, ie. he is the compromised agent. So this is a guy's elimination? And while that probably wasn't planned, they're like alright well Nicole was the eliminated girl this week and we still need to narrow down this field sooooo…. Guys elimination!
Kaycee and Leroy's "Double Agents" chamber talk was very awkward and I must correct myself from earlier blogs… Kam and Leroy do NOT seem aligned with Big Brother people? It's more like they have aligned interests inherently because they're all partners? But that's it…
Side note: Kam wearing her faux fur coats in this Double Agents ITM, reminiscent of some big ass coat I remember in Final Reckoning? I also just watched a clip of her fawning over the fur rug on the floor in a challenge house and saying she's going to make it into a coat… I KNOW THIS HAPPENS, but I can't find it, so trust me when I say Kam has a cute lil fondness for faux fur. Can't tell if I want to be her or be with her… Tale as old as bisexual time itself!
FINALLY, IT'S CRATER TIMEEEEEE… Once TJ officially announces it's a guys elimination and brings the comprised agent down, Devin, I'm screaming, LEROY, YOU GET YOUR ASS DOWN THERE RIGHT NOWWWWWWWWWWW, OMFG.
But of course, he DOESN'T and I'm just like… Dammmmm, y'all are scared? Maybe because they saw CT go home against Jay last season? And Fessy take out one of the greats, Jordan Wiseley? But IDK, even FESSY is playing scared!!!!
SO INSTEAD LEROY AND KAYCEE THROW IN WES AND I'M LIKE GUYS, THIS IS NOT ROCKET SCIENCE: TWO GO IN, ONE COMES BACK AND THAT ONE PERSON HAS A GOLD SKULL, AND THAT WILL BE THE THIRD OF TEN…. WES OR DEVIN IS NOW GUARANTEED TO GET A GOLD SKULL, NOW, WHAT THE HELLLLLL.
My only explanation is that they know it won't be just the first ten guys to get to 10 skulls, someone with a gold skull will get it stolen from them upon elimination? IDK, but it is WACK.
The elimination is a CLASSIC CHALLENGE ELIMINATION, "Snapping point", WE HAVE SEEN THIS ELIMINATION SOOOOO MANY TIMES: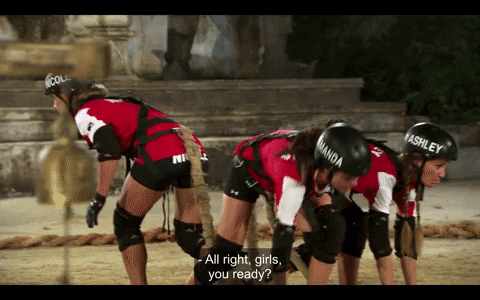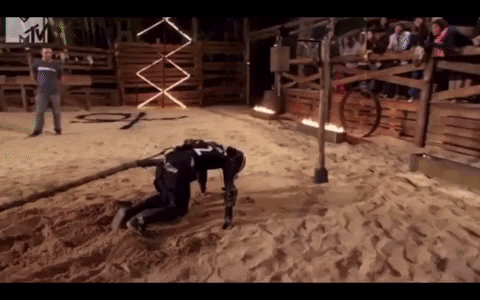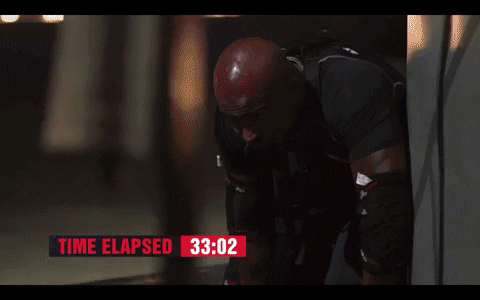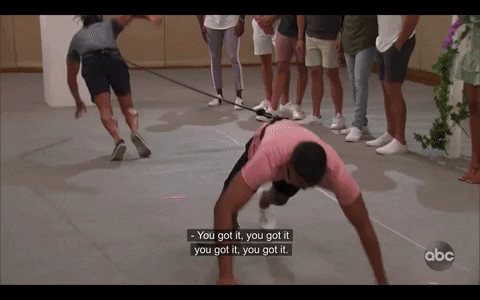 THE FIRE POCKETS DECORATED AROUND THE ARENA WITH THE FOG MACHINE GOING, LMAOOOOO. AESTHICS ARE EVERYTHING.
Fuckkkkkkkk Devin wins and that suckkkkkkkks. I mean, they both suckkkkkkk, but yeah, Wes went out earlyyyyy. Two big dogs out in the first three episodes – Ashley & Wes, DAMN.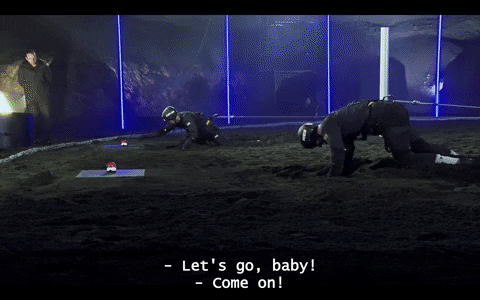 Okay, Devin tearing up…. Ugh, why am I evil, lol. That was sweet and THIS IS WHY WE LOVE THIS SHOW? PEOPLE CAN FIND OUT HOW STRONG THEY ARE AND WHAT THEY'RE CAPABLE OF AND ITS INSPIRING AND SOMETIMES EVEN SOMEONE YOU DON'T LIKE CAN INSPIRE YOU AND THAT'S VERY BEAUTIFUL IN MY OPINION!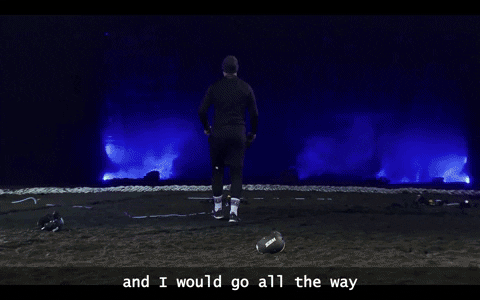 Since Devin won the elimination, he gets to choose if he wants to take Natlie or infiltrate for a new partner, and if he was SMART he wouldn't think twice about taking Natalie as she is ONE OF THE BEST GIRL OPTIONS (EVEN THOUGH I DON'T WANT THIS FROM NATALIE'S PERSPECTIVE BC I THINK DEVIN OBVI SUCKS), but Devin goes rogue here and picks Tori??? After they just built up this storyline about them hating each other??? Which, of course, Tori is still a GREAT competitor, a great choice definitely, but seems weird he would choose Tori when he had Natalie as an easier/first option. But then again, we know Devin loves to make TV and so it would be too easy to say Natalie… he wants to stir shit UP. So good move, I guess? Not a bad one… Just a weird one…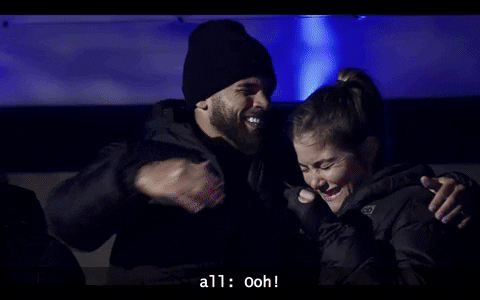 GOLD SKULL & FINALS PREDICTIONS
Okay…. So at first, I thought the pairs would likely compete together in the finals (Final Reckoning most recently), but now I'm thinking they'll compete as individuals … Since they don't get their gold skulls in pairs, it doesn't make sense to think they would compete together in the finals. This makes me also rescind my steal prediction because… I doubt you would be able to steal from someone that wasn't your partner? The whole thing with the steal is you are stealing from your "partner", the person who "got you there", and did everything with you… Not just stealing from someone… to steal… That no longer feels fun and like a TV show, but just… mean and a crime? Lol?
With this all being said, I will predict who will get the 10 gold skulls, and then the 8 people maximum who will make it to the finals:
5 GOLD SKULL GIRL EARNERS
Natalie
Lolo
Kam
Kaycee
Tori
*I want to put a citation for Big T because I want to put her in this top 5 SO BAD. I do think she's playing an AMAZINNNNNG POLITICAL/SOCIAL GAME, but UGH, I just can't imagine any of the above people not winning an elimination…
5 GOLD SKULL GUY EARNERS
Nam
Leroy
Nelson
Darrell
Kyle
Hmm, now I know what you're thinking… BALLSY of me not to include Fessy… But… he's burned a looooot of bridges, and I just don't give him too many social/political creds, I've said it many times, and I'll keep saying it until he proves me wrong, but that mans is a physical threat and that's his whole game. I can foresee him not getting another chance to go in, squandering potentially his only opportunities to get a gold skull.
But then naturally your next question is, okay, but then who will beat Fessy in an elimination??? If he DOESN'T just "time-out" of getting a gold skull and does have another chance, I would venture to say, Leroy, Nelson, and Darrell could all potentially take Fessy. Not in something one hundred percent physical like a hall brawl, but anything else that's maybe not direct physical fight with another challenger, but still physical (the elimination where you have to climb up a wall the fastest after kicking in parts of it, or find the batteries in certain spots, etc., etc.) This is my hope I guess mostly because Fessy's not good TV, SORRY. I do look forward to his hooks and books with Gabby though and pretending like I am him for that moment!!!!!!!!
FINALS PREDICTIONS
For the actual finals predictions… Let's say max there are 8 players (4 guys, 4 gals), and min 6 players. For 8 players, the first two to snip off the 10 gold skull earners would be Kyle and Kam… IDK, the other players seem so fucking STRONG, I can't imagine any of them going out, but I KNOW it's not necessarily the physically strongest that survive!! Would I have predicted Bayleigh and Melissa in the final???? Prob not!!!
If only 6 people are in the final, then I would also clip off Tori and Nelson… So my final finals prediction IS:
GUYS – Nam, Darrel & Leroy
GIRLS – Lolo, Natalie, & Kaycee
I'm worried these picks are too "obvious", but maybe it's also me WANTING those to be the final people, IDK. Let me know what you think in the comments or reach out directly in my DM's, I'm always open for a good Challenge discussion. 🙂 Please hit the follow button at the bottom left-hand corner of the page if you want to receive a notification every time I post a new blog in your email inbox, and follow me on Twitter @literallyerin & Instagram @itsmeerinweber where I post every time I have a new blog.
Thank you for reading my silly blog with all my silly thoughts! I hope everyone had a wonderful holiday season, and is getting hype for 2020 to end!! ILY ALL & Til we meet again. 🙂