NOSTALGIA IS BACK AND BETTER THAN EVER!!!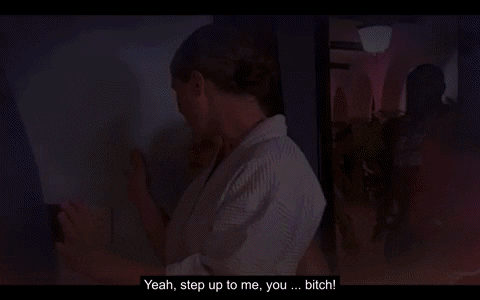 Y'ALL, WE DID IT. WE FUCKING DID IT. WE GOT AN OLD SCHOOL CHALLENGE WITH ALL OUR FAV VETS, AND I LITERALLY CANNOT BELIEVE IT. KRIS JENNER WORKS HARD BUT THE CHALLENGE GODS WORK HARDER.
I love this show so much, holy shit. When I think about the entire Challenge reality TV empire MTV created through interconnecting The Real World, Road Rules, and eventually other shows… it's just monumental. So much of reality TV and its pioneer concepts (the social experiment of it all, the competition aspects) can be attributed to The Real World and The Challenge. You like Survivor? Big Brother?? You can thank The Challenge. You like The Bachelor?? Bachelor in Paradise??? THANK YOU, CHALLENGE.
The Challenge premiered in 1998. NINETEEN NINETY-EIGHT, Y'ALL. It was the OG competition show, built upon the power of REPEAT CHARACTERS. The creators at MTV knew the value of these characters and the power of bringing back people an audience was already invested in, just like a character on multiple seasons of a scripted TV show. This is an absolutely brilliant, genius, and ultimately NECESSARILY element of any serious reality TV universe.
The Bachelor/Bachelorette leads are always chosen among a pool of previous contestants, except in the case of our most recent Bachelor, Matt James, of course (and the first 5 seasons of the show's inception). There's Bachelor in Paradise where all your favorite broken-hearted contestants return for a second chance at love with one another…
Survivor brings back characters every like 6-8 seasons for some sort of all-stars seasons showcasing contestants who have played before (some characters playing 3-4 games of Survivor a piece).
Big Brother will bring back contestants to play on an additional season if they were beloved in their first, as well as having all-stars seasons every 7 years with exclusively repeat characters as well…
There is nothing more valuable than a character your audience knows and loves – the possibilities of building relationships among all of those characters becomes endless if you can figure out the right social experiment/competition to toss them all in.
And I hate to say it, but The Challenge will never be how it was in the first days of its inception – a bunch of people, all from the same two shows, in the ages of 19-late 20s who are playing for like… maybe $40K a piece, if they're LUCKY. Not to mention the lack of social media those days, so you have more contestants going on the shows with naive intent (going on The Challenge as an "adventure" moreso, than for "fame"). The combination of it being… mostly for fun more than money, with a bunch of young college-agedish kids, who are all hot and young… it was just… an absolutely perfect moment in history that I'm so glad MTV created and captured. (I just re-started watching The Gauntlet III (S15) and there are SIX SEPARATE HOOK-UPS IN THE VERY FIRST EPISODE, TWO OF WHICH BEING THE GAY VARIETY. THAT IS TWELVE TOTAL PEOPLE GETTING THEIR HOOK-AND-BOOK-ON, I NEEEEEED THAT AGAIN).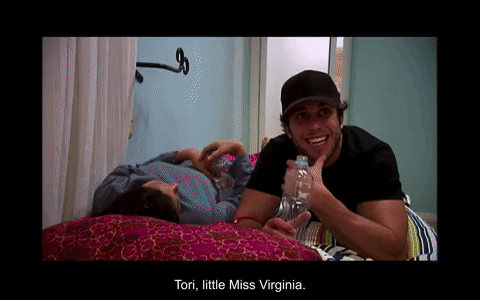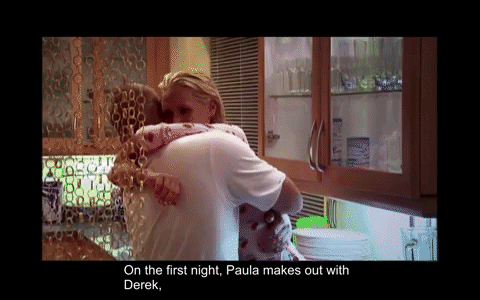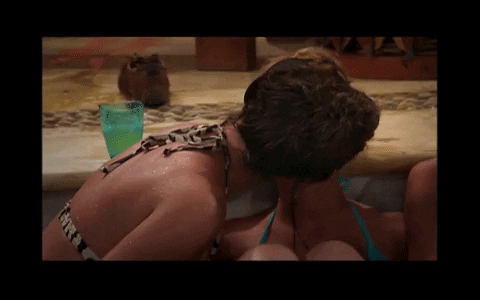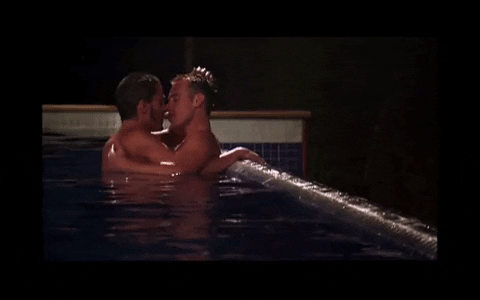 I must say, I did not think we would receive such a gift as an old-school season so SOON…. I have heard some of the older players calling for an "OG" season on social media, so of course, all the fans are TWEAKING, cuz there's nothing a Challenge fan loves more than nostalgia.
I was on a Zoom call this past winter run by the "Challenge Mania" podcast with Derrick Kosinski and his cohost Scott Yeager, and they had on a ton of guests (Darrell Taylor, Syrus Yarborough, Tori Hall, Kendal Sheppard, Veronica Portillo – it was literal heaven, it was so fun) and they were all talking about the idea of an OG show, and to me, it just all sounded very abstract, and to be honest… I just didn't know if MTV would actually do it… And then I get back from my 2-month hiatus to see this cast picture for The Challenge: All-Stars and I'm damn near SHITTING MY PANTS!!!!!
I really didn't expect it to happen at all, let alone this fast, and then to be honest…. JUST TO BE VERY HONEST, OKAY… At JUST the first glance at the cast list, I was like…. ehhhhhh, definitely GOOD, but there are a few notable absences (Johnny Bananas, CT, Wes, Veronica Portillo, Rachel Robinson, Tina), but after having many a look over & Wikipedia-ing the cast and seeing the first episode, I'm absolutely sold on damn near every person here.
BEFORE I dive into each of the competitors individually, I want to explain a few of the metrics I'll be referring to that I've created to better compare the challengers based on past performances.
First, we have the Progress Score, which I'll refer to as the "PS" – This is basically calculated as a fraction based on how many people are on the show, and what place they exit the competition. So if there are 30 people on the total cast, and you're the first to leave, you're calculation for that season would be 1/30. Conversely, if you won, you would have a 30/30, or a 100%, since you made it 100% of the way into the game. Then all the player's seasons are averaged to get their total PS score – If a player's score is around 25, that means they, on average, make it about a quarter of the way into the season, same with 50, they make it halfway on average.
The second score is something I'm still workshopping so bear WITH me. I'm calling it the "GOAT" (Greatest Of All Time) score until I think of something better – it is calculated as follows:
Challenges Placed 1st (Won)/Challenges Played +
Finals In (Competed in)/Challenges Played +
Eliminations Won/Eliminations In
Placement Score
(1 + 2 + 3 + 4)/ 4 * 100 = GOAT SCORE
It's not as intuitive as saying a 100 PS score means you made it all the way through the season… so I've opted to rank all the contestants to help us gauge who has the better and worse scores.
A brief GOAT score overview…
The Top 11 GOAT Ranking Competitors from left (1st) to right (11th): Kendal Sheppard (1), Alton Williams (2), Darrell Taylor (3), Derrick Kosinski (4), Arissa Hill (5), Mark Long (6), Nehemiah Clark (7) Teck Holmes (8), KellyAnne Judd (9), Syrus Yarbough (10), Katie Cooley (Doyle) (11)
The Bottom 11 GOAT Ranking competitors from left (12th) to right (22nd): Aneesa Ferreria (12), Ruthie Alcaide (13), Yes Duffy (14), Trishelle Cantenalla (15), "Big Easy" Eric Banks (16), Jemmye Carrol (17), Jonna Mannion (18), Beth Stolarczyk (19), Laterrian Williams (20), Ace Amerson (21), Jisela Delgado (22)
Let's dive the fuck in, I hope you got your glasses on, cuz, girl, we about to READ.
THE GAMERS:
Ace Amerson
GOAT Score: 13.5
GOAT Rank: 21/22
PS: 29
Elimination Wins: 0% (0/2)
Ace first appeared on TV at the age of 24 on The Real World: Paris (S13) airing in June 2003 (LITERALLY WTF) with a little Challenge competitor you may know by the name of CCCCTTTT (who was 22 years old during his RW season).
Now 42 years old, Ace comes back for his 5th season of The Challenge on All-Stars. He's played in 4 Challenges games (not too successfully, might I add), making it to the finals on Inferno 3 (S14).
Seeing as he got eliminated first or second in 3 of his 4 games, he never really made much of an impression on The Challenge, but I am pleasantly surprised to see him on the cast. I don't have high expectations for him, but he seems like a swell guy!
Alton Williams (1-time Challenge Champ)
GOAT Score: 64.5
GOAT Rank: 2/22
PS: 74
Elimination Wins: 83% (5/6)
Alton made his reality TV debut at the age of 22 on the original The Real World: Las Vegas (S12) which premiered in 2002. Fellow All-Star castmates Trishelle Cannatella and Arissa Hill also originate from this season… These people have known each other for over 20 years in some cases… WHOA.
Like Ace, Alton's also been on 4 Challenges, however, I definitely remember him more than Ace… That's probably because he came back and played on a much later season (Battle of the Seasons (S23)), after taking a 9 season hiatus. He's done extremely well for himself, winning one season (The Gauntlet 2 (S11)), a finalist for an additional two (The Gauntlet (S7) & The Inferno 3 (S14)).
He's a bit on the quieter side or portrayed to be that way, but I definitely don't think he's one to be underestimated, ranking 2nd in the total GOAT scoring system… He's still extremely fit, and it's a huge advantage to have both won a game and played in multiple finals before… I think we could have a winner!
Aneesa Ferreira
GOAT Score: 29.4
GOAT Rank: 12/22
PS: 62
Elimination Wins: 41% (7/17)
ANEESA IS EVERYTHING TO MEEEEEEEEE. I'm kinda surprised both her and Darrell just hopped right on over from the most recent regular Challenge: Double Agents (S36), but I take that as this is her step into retirement? I remember her saying she was "tired" in a confessional this past season, so I kind of feel like that was her last regular-season game…. Only time will tell!
Aneesa first appeared on TV at the ripe old age of 19. NINE-MOTHERFUCKING-TEEN, LITERALLY WHAT THE FUCK. She starred on season 11 of The Real World, based in Chicago, as the youngest cast member. The season aired at the beginning of 2002 but was filmed the previous fall, and there is a LITERAL 911 EPISODE – I have mentioned this in every blog I've ever written, but it simply blows my mind each and every time.
She went on to play in FOURTEEN CHALLENGE GAMES, the most seasons of anyone in the All-Stars cast AND the longest period of activity (starting Battle of the Sexes (S6), her last season being the most recent, The Challenge: Double Agents (S36)). Although she has tragically never won, she has been a finalist on two seasons: The Gauntlet 2 (S11) and The Duel II (S13).
I think Aneesa has a shot of winning this season. She knows how extreme modern challenges can be, and she's fresh off a season (I heard on Juliet Litman's Bachelor Party podcast where she had Aneesa as a guest that she had about a month and half between the filming of the two seasons). She's been in the competitive mindset & social situations a lot longer and more recently than many of her fellow castmates, and I think that will be a huge advantage to her. You go, Aneesa, ILYSM.
Arissa Hill
GOAT Score: 47.9
GOAT Rank: 5/22
PS: 92
Elimination Wins: 0% (0/1)
Now… I saw this here woman named "Arissa" on the cast list, and I'm, like…. WHO.
As mentioned, Arissa originated from The Real World: Las Vegas in 2002 at age 22. Now 41, Arissa returns to All-Stars for her only second Challenge season. Her first & only being Battle of the Sexes 2 (S9) where she finished as a finalist, explaining why her progression score is so damn high (92), and why she's ranked so high in the GOAT scores (5th out of 22).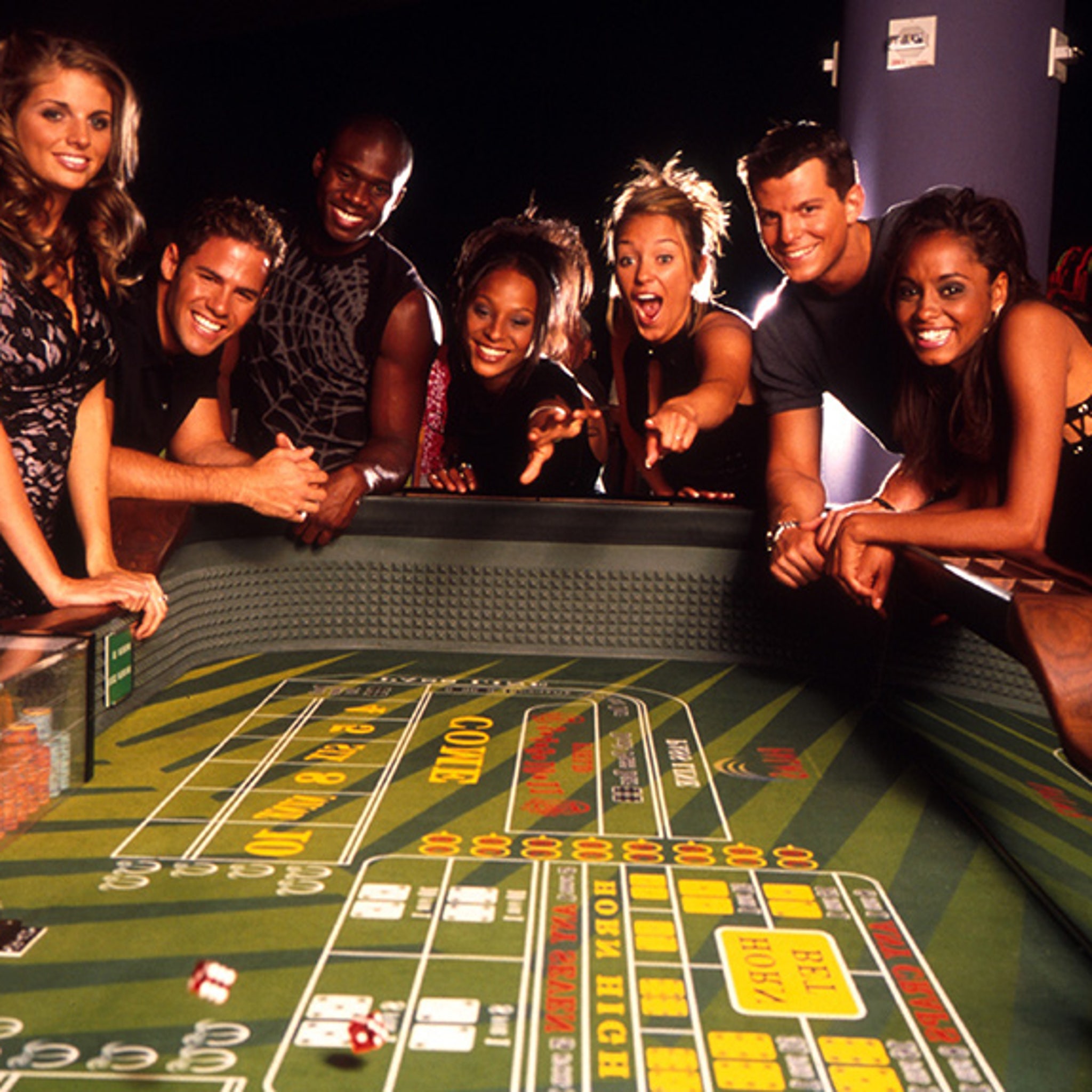 She doesn't have much experience, or I would assume any connections with a lot of these people still… I could be wrong, but I think she could be one of the first to go.
Beth Stolarczyk
GOAT Score: 18.6
GOAT Rank: 19/22
PS: 24
Elimination Wins: 50% (2/4)
FIRST of all…. How has this woman not aged one day!!! Other challengers used to make fun of her for being "old" on the show, but she has aged like a god!!!
Okay… this woman is a PIONEER, EXPLORING THE FRONTIER OF REALITY TV-ISM as she was LITERALLY on the SECOND SEASON OF THE REAL WORLD which aired in 1993…. NINETEEN NINETY MOTHER FUCKING THREE. THAT WAS ALMOST 30 YEARS AGO, OMG. She was 23 years old during the time of filming, entering All-Stars at age 52, and, GIRL, I got news, YOU STILL GOT IT.
One of my FAV DUMBEST MOMENTS OF THE CHALLENGE was The Duel (S13), where the challengers have to do this mud challenge and Diem Brown (she was on 7 seasons of The Challenge and tragically passed in 2014 from ovarian cancer) has to take off her wig for the mud pit, but she doesn't want to because her hair is shaved after going through chemotherapy. All the girls get swim caps to wear together with her, and it's just so sweet and inspiring, and maybe the most touching moment I've ever seen on The Challenge.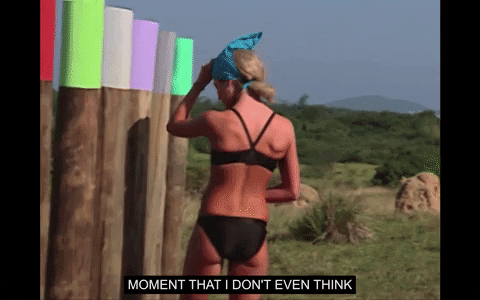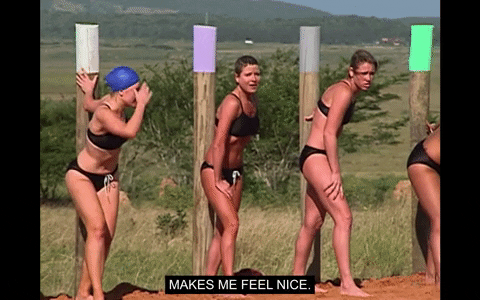 And then DIRECTLY AFTER Beth and this other girl, Tina, get into the DUMBEST fight ever, and Tina's, like, Beth, I'm gonna hit you, and Beth's, like, do it, and then she DOES LMFAOOOOOO. It's literally the worst punch I've ever seen and it's in broad daylight after a challenge without either competitor being intoxicated, LMFAO.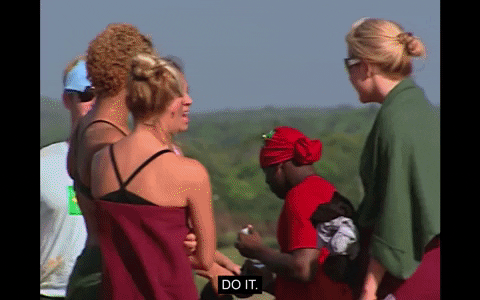 She's been in 7 seasons but never made a final, WHOOPS, lol, resulting in a pretty poor GOAT score (she ranks 19 out of 22).
Buuuut still, I'm excited to see Beth on the season, I definitely consider her a classic. I think she'll be a good social player and have a lot of connections so she'll be protected for at least a bit. When it comes down to relying on her own performance, I could see her getting in trouble. I'm seeing an early-to-mid-level finish.
Darrell Taylor (4-time Challenge champ)
GOAT Score: 59.5
GOAT Rank: 3/22
PS: 71
Elimination Wins: 67% (6/9)
DaRREELLLLLLLL. I love this mans. He has a FANTASTIC shot at winning this whole damn thing!!! He a recent regular-season Challenger, returning to the most recent season (season 36) after a 5 season break, and like Aneesa, has hopped straight over from The Challenge "proper" (as Juliet Litman of "Bachelor Party" podcast coined it, LOL) to join the All-Stars cast.
Originally from the 11th season of Road Rules: Campus Crawl which premiered in 2002, Darrell was just 22 years old on the show. Fellow All-Stars castmate, Kendal Sheppard, was also from this season of RR, alongside two other notorious challenge characters, Shane Landrum & Rachel Robinson (WHO I WISH WAS ON THIS SEASON SO BAD, GOD WHY HAVE YOU FORSAKEN ME).
Darrell is a Challenge legend, he's one of the greatest to ever play the game. He won the first four Challenges he ever played (still the highest consecutive wins won by a player in history – The Gauntlet (S7), The Inferno (S8), The Inferno 2 (S9), Fresh Meat (S10)), and he would have won the fifth too (The Ruins (S18)), had he not gotten into a fight with instigating, intoxicated Brad (another notorious Challenger who is notably also absent from this list))
With a GOAT score of 3/22, I think he enters this game with exceelllllent chances of performing well. He's also been on recent challenges so he knows how legit the actual challenges are, he knows a lot of people in this game based on his time spanning 9 seasons in this game, and he's just a straight-up physical competitor. I'm liking putting my chances on Darrell in the final!
Derrick Kosinski (3 wins)
GOAT Score: 54.4
GOAT Rank: 4/22
PS: 73
Elimination Wins: 64% (9/14)
Originally from the thirteenth season of Road Rules: X-Treme which premiered in 2004, alongside (who would go on to be) 2 fellow Challenge champions Jodi Weatherton and Ibis Nieves, Derrick appeared at the age of TWENTY, OMG. He joins the All-Stars cast now at 37 years old.
To put it lightly, this man is a BEAST. Small in stature, but strong in build, he is someone to fear in this game. He sits in the top 5 GOAT scorers, at number 4, and I definitely consider him a contender. He has three challenge wins under his belt (The Inferno 3 (S14), The Island (S16), and The Ruins (S18), the second-most winning All-Stars competitor behind Darrel's 4 season wins), as well as two additional runs in the finals (The Inferno II (S10) & XXX: Dirty 30 (S30) (which was impressive as he hadn't played in 10 seasons)).
In the same way he excelled in his most recent Challenge proper seasons, I believe he'll excel in All-Stars too. He's physically capable, he's highly connected (his job is basically Challenge journalism & he keeps in touch with almost all of the old cast members), and he knows what it takes to win. I could see him making the finals, or even winning this thing.
Eric "Big Easy" Banks
GOAT Score: 26.9
GOAT Rank: 16/22
PS: 47
Elimination Wins: 44% (4/9)
Big EASSSYYYYY. He was one of the few people who made their reality TV debut on The Challenge, not The Real World or Road Rules, starring on a special season called "Fresh Meat" (S12) where they had half the cast comprised of vets and half completely new players. I've heard on a podcast before that the "fresh meat" new cast members were almost all finalists for The Real World and then didn't end up appearing on the show. Katie Doyle, now Cooley (also on this season of All-Stars;)) chose Big Easy to be a partner with, so they have a history working together.
Coming back to All-Stars at age 39, he's no stranger to The Challenge, he's played on 6 total seasons, finishing as a finalist on The Gauntlet III (S15).
Definitely a lovable big-teddy bear type, he was always really sweet and fun on these challenges with amazing hair. His GOAT score falls towards the middle-back, with his progression score also indicating he typically makes it about halfway or less, so I think he'll be a mid-level finisher on All-Stars as well.
Jemmye Carroll
GOAT Score: 22.6
GOAT Rank: 17/22
PS: 43
Elimination Wins: 33% (2/6)
OMG, JEMMYEEEEEEEEEEEE. I have an absolutely irrational love for Jemmye. She is so closely woven into my obsession and journey through MTV reality TV history, I cannot NOT adore her.
She first appeared on TV in 2010 on season 25 of The Real World based in New Orleans, at age 21, as a smart, but wild, country girl from Mississipi. She used to have even more of a twang and it was honestly SO CUTE, she was always one of my fav in confessionals.
She infamously had a relationship with one of her housemates, Ryan Knight, during their season (who also tragically passed away in 2014 (like 10 days apart from Diem, it was so tragic & weird) of an overdose). Their relationship was tumultuous but really sweet, being there for each other on the show in intense ways; Ryan, talking about dealing with his past addiction to painkillers. Jemmye, struggling to deal with the trauma from a past abusive relationship. It's really sad, but sweet. New Orleans was the first season of The Real World I ever watched, so it also holds a special place in my heart for that reason.
She was ALSSOOOOOOOO on the FIRST modern MTV show I watched (minus Are You the One?), season 4 of Ex on the Beach: Peak of Love (filmed in the New Zealand mountains in snow temperament instead of the typical beach setting). She didn't find much romance on the show, but she was always snooping around, looking for that TEA, sis, and I'm, like, lmfaooooo, go off the queen.
Jemmye's been on SEVEN seasons, making her one of the most experienced Challengers on All-Stars at age 32, competing as recently as Final Reckoning (S32), and making the finals in Rivals II (S24) (with her partner CAMILA, one of the most insane challengers this game has ever SEEN).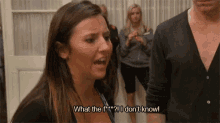 OMG, I THOUGHT THIS WAS BETH, BUT AFTER PAUSING IT, I SEE IT'S NOW JEMMYE & I THINK NEHEMIAH CUDDLING??? PLEASE GOD, LET THERE BE A HOOKUP.
She's SO smart, she's amazing at interviews/confessionals, and I think she'll be a great addition to the cast, being on the "younger" but more experienced side. She seems well connected in The Challenge world & she appears to be in one of the best shapes we've ever seen her in! Her GOAT rank is 17 out of 22, but I have high hopes for Jemmye, that she'll be able to exceed past Challenge performances. I'm putting her finishing close to the final or in the final.
Jisela Delgado
GOAT Score: 7.3
GOAT Rank: 22/22
PS: 29
Elimination Wins: 0% (0/1)
Jisela's from the tenth season of Road Rules, The Quest that premiered in 2001 when she was 20 years old , with fellow All-Stars competitor, Katie Doyle. She's been on 3 challenges, but didn't make it too far in any of them. She returns to All Stars at age 40.
I didn't remember Jisela, and she is the very last scorer in our GOAT ranking… HOWEVER (I will discuss in more detail in another blog) she REALLY impressed me in the first episode – both in her challenge performance, but also in her interviews. I feel like she was on my screen a lot!!! She's still good at TV and has a magnetism about her. I'm really excited for Jisela to exceed her GOAT score expectations, ALTHOUGH, I could see her being in the first round of people leaving.
Jonna Mannion
GOAT Score: 21.3
GOAT Rank: 18/22
PS: 57
Elimination Wins: 29% (2/7)
Jonna is a contestant from The Real World: Cancun (S22) which premiered in 2009 when she was 21 years old, alongside other Challenge competitors Derek Chavez (3 seasons), Ayiiia Elizarrarás (of lesbian hookup history on Cutthroat (S20) with Melinda Stolp), CJ Koegel (2 seasons), Emilee Fitzpatrick (who competed in 2 challenges, but also STARRED IN A HORROR MOVIE THAT ALSO HAD A LIL SOMEONE BY THE NAME OF CHRIS TAMBURELLO IE CT, LIKE, WTF IS THIS).
TRAILER).
Jonna competed in 5 total seasons but never made a final. Despite not winning or making it to the finals, she was a pretty significant player in Challenge history. She dated Zach Nichols after they met on Battle of the Seasons (S23) where they started hooking up. Three seasons later, they returned as "exes" in Battle of the Exes II (26) and had quite the tumultuous run, barely being able to cordially talk to each other as partners.
I'm pleasantly surprised but excited to see her back on the cast of All-Stars. Alongside Jemmye, she's one of the younger players on the cast, at age 32. Although her GOAT score is towards the bottom of the pack, her PS score indicates she makes it typically about halfway through these games… Being closer to the modern challenge than many of these players, I think she'll be able to land herself somewhere midway among the pack.
Katie Cooley (Formally Doyle) (1-time Challenge champ)
GOAT Score: 30.2
GOAT Rank: 11/22
PS: 47
Elimination Wins: 40% (4/10)
Katie originally was seen on Road Rules: The Quest (S10), premiering in 2001 when she was just 21 years old (alongside fellow All-Stars castmate, Jisela Delgado) as a replacement (she wasn't even on the OG show, but thank god she WAS, omg, she is ESSENTIAL to Challenge history).
This girl is a BEAST. She is literally the definition of small but mighty. I've seen a grown-ass man pick her up and take her away from a fight, and the way she was flailing her legs and arms I was, like, OMFGGG. I would not fuck with her. The way she has yelled at people, lmfaoooooooooo.
Katie is one of eight former winners of this season, winning The Inferno (S28), and completed as a finalist on The Gauntlet II (S11). She's played a total of 9 seasons, making her one of the most experienced players in the game.
She ranks exactly mid-pack for her GOAT score, 11 out of 22, and her progression score indicates on average she makes it about halfway through seasons… It seems she's calmed down as she's matured over the years, but once a firecracker, always a firecracker, so I can see her getting into some BULLSHIT, which I absolutely cannot wait to SEE. I'm gonna say a mid-level finish for Katie!
KellyAnne Judd
GOAT Score: 37.0
GOAT Rank: 9/22
PS: 61
Elimination Wins: 63% (5/8)
KellyAnne made her reality TV debut at age 20 on The Real World: Sydney (S19) which premiered at the end of 2007, alongside other past challengers Dunbar Merrill (6 seasons), Cohutta Grindstaff (4 seasons), Shauvon Torres (3 seasons), & Isaac Stout (2 seasons).
And let me tell you… this woman… is really fucking hot, LMAO, SORRY, she gets me going, holy hell. There's this one elimination she competes in during The Island (S16) against Rachel Robinson (lesbian god) and it is…it makes me… I feel like a pubescent teenage boy.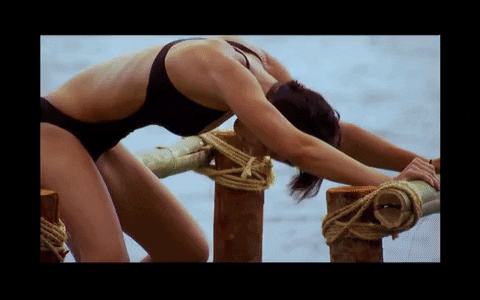 She returns to All-Stars at 34 years old, previously competing as a finalist on The Ruins (S18), as well as three other seasons, her last as recent as season 28, Rivals III. She dated Wes Bergmann (notorious challenger, originally from Nehemiah's season of The Real World in Austin) during The Ruins (S18) and I simply could not figure out how this beautiful woman would date this lizard MAN.
I'm really excited to see KellyAnne back, she definitely feels like a classic Challenger to me, even though she's only been on 4 seasons. She, like Katie, was also a firecracker in her day, always speaking her mind and fearless in the face of confrontation. She's in the top half of GOAT scores, and has a fairly decent PS score (60.54) and a good elimination track record, winning 5 out of 8 eliminations. Being one of the younger challengers, I think she has a good chance of making the finals or getting pretty darn close to it.
Kendal Sheppard (1-time Challenge champ & player)
GOAT Score: 100.0
GOAT Rank: 1/22
PS: 100
Elimination Wins: 100% (1/1)
KENDAL, OUR ONE HIT WONDER. She's been on ONE season of The Challenge (The Inferno (S8)), which she won, and she's been in one elimination, which she also won, so all her scores are just 100, LOL.
Originally from Road Rules: Campus Crawl (S11) premiering in 2002, Kendall starred at age 21 alongside past challengers Darrell Taylor (and current All-Stars castmate!), Rachel Robinson (who I am DEVASTATED IS NOT ON THIS SEASON, HOW MANY TIMES SHOULD I MENTION IT?), & Shane Landrum.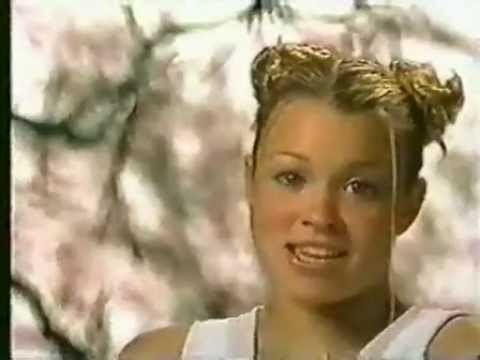 I don't think she'll be as successful as her one season, because she does lack the experience of a lot of her competitors, and she is way out of touch with the modern game. I do think she still has connections to a lot of these people despite not being active on the show…. I hope for the best for Kendall, but ultimately I could see her being in the first few or more people to leave. ;/
Laterrian Wallace
GOAT Score: 15.3
GOAT Rank: 20/22
PS: 28
Elimination Wins: 0% (0/1)
When I see this mans I'm, like… I hate to say it, I hope I don't sound ridiculous… But I don't know who this man is, I mean, he could be walking down the street, I wouldn't… I wouldn't know a thing. I'm sorry to this man.
Laterrian is originally from the ninth season of Road Rules called "Maximum Velocity Tour" premiering in 2000 at the age of 22 years old. He's been on 3 seasons of the challenge, finishing as a finalist on his first challenge, Extreme Challenge (S4).
Based on his past performances, Laterrian ranks 20 out of 22 in GOAT scores; he didn't make it far in the two seasons he wasn't a finalist and lost the only ever elimination he was in. However… after seeing that first episode… I do not think this mans is one to be messed with! I didn't think he would have any connections to people still in the game, but he seemed to get along really well with Syrus and Nehemiah, so I think I underestimated him. If he can play his political/social hand right, I could see him making it to the finals or close to it. This man is STRONG.
Mark Long (2-time Challenge champ)
GOAT Score: 45.9
GOAT Rank: 6/22
PS: 84
Elimination Wins: 0% (0/1)
Ranking 6th in our GOAT scores for the seasons, the next competitor is very notorious in the Challenge world, often one of the first cast members people recall when they discuss the inception of this show. He was on the first-ever season of Road Rules (which is iconic in and of itself) at age 24 which premiered in NINETEEN NINETY-FIVE, THE LITERAL YEAR I STARTED EXISTING, and before that, he was seen on The Real World: San Francisco temporarily as a replacement.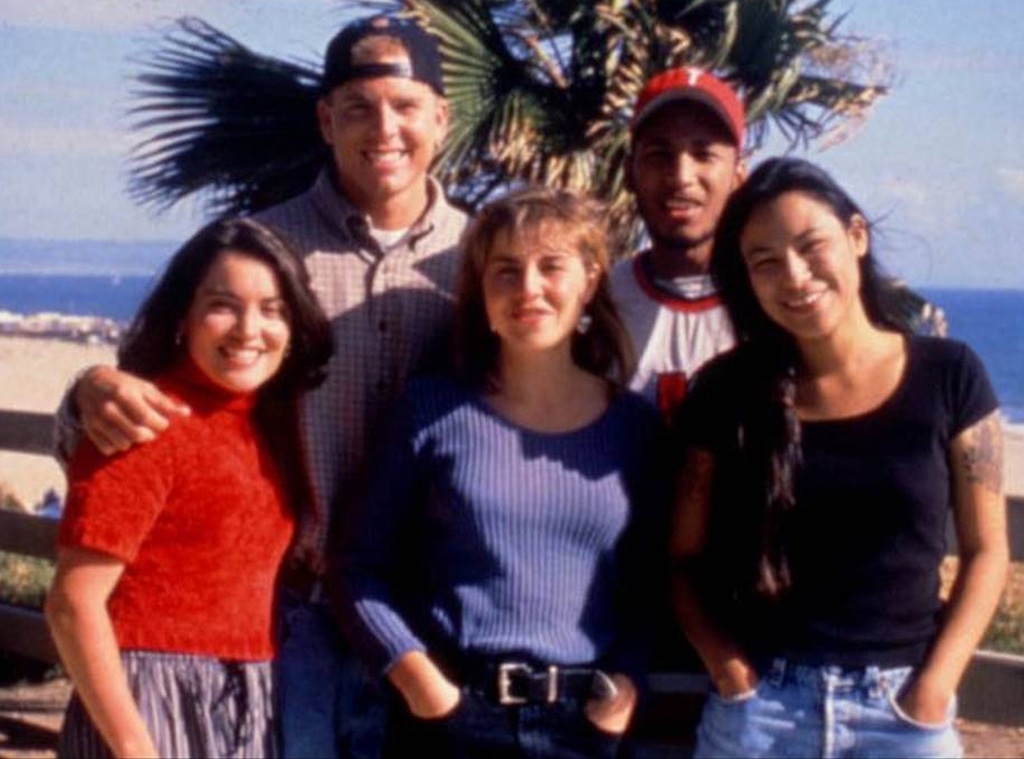 Mark has been on 6 seasons, winning 2 of them, Real World/Road Rules Challenge (S2) and Battle of the Sexes (S6), completing as a finalist on 2 additional seasons, The Gauntlet 2 (S11) and The Duel II (S13), and he's played as recently as Battle of the Exes (S22), so his former activity as a player spanned 20 seasons.
Needless to say, this man was a BEAST in his day, and by the looks of it, he still is. He returns to the game at age 49, 26 years after his Road Rules debt. He has a Fessy-esque stature (large & looming & intimidating to go up against in elimination), he is established, and he is well connected among many ex-challenge competitors, so I think his GOAT score does do him justice. I could see him making the final or close to it, hell, I definitely think he could win.
Nehemiah Clark (1-time Challenge champ)
GOAT Score: 38.3
GOAT Rank: 7/22
PS: 53
Elimination Wins: 50% (3/6)
Nehemiah hails from season 16 of The Real World based in Austin with another INFAMOUS challenger you may just know by the name of WES BERGMANN. The season premiered in 2005 when Nehemiah was just NINETEEN YEARS OLD. Also FUN FACT – HE IS FROM RANCHO CUCAMONGA, CALIFORNIA WHICH IS ALSO THE SETTING OF THE FUCKING WORKAHOLICS WHICH KILLLLLS ME, LMAOOOO.
He returns to All-Stars at 35 years old after having previously been on 4 seasons, winning The Gauntlet III (S15), making him one of the 8 Challenge champs on All-Stars.
I remember Nehemiah a little bit on these challenges, notably a season where it's implied he hooks up with Beth and she calls him her "tenderoni" which is something he mentions in the first episode he's never been able to live down. He mad about it.
He ranks 7th in total GOAT scores, and I think he has the potential to do really well this season as one of the younger challengers, he seems well-connected & sociable, and he has big muscles, too. It's not about the size of the muscles, it's what you do with them. Nehemiah, let's see what you can do!
Ruthie Alcaide
GOAT Score: 29.2
GOAT Rank: 13/22
PS: 58
Elimination Wins: 33% (1/3)
I'm so excited for Ruthie because you know why??? GAYYYYY!!!!!! HOW MANY TIMES HAVE I GOOGLED "THE CHALLENGE GAY WOMEN" (LMFAOOOOOOO) TO SEE RUTHIE'S NAME ON THE LIST? If you saw her when she was younger on the show, she looks like every other cute straight girl, but now???? She looks like fucking Megan Rapinoe and I'm, like, bro, u could friq me any damn time you want, LOL, SORRY.
She's originally from season 8 of The Real World based in Hawaii premiering in 1999 (WTF) when she was just 21 years old with fellow All-Stars competitor, Teck Holmes. She returns to All-Stars at 43 years old, having played 4 seasons of The Challenge, completing as a finalist on Battle of the Sexes (S6).
She sits about mid-way in the pack for GOAT score rank (13/22), with her progression score being just shy of 60, meaning she, on average, makes it 60% of the way through a challenge season. Although she may have not been the biggest girl, she was definitely a force-to-be reckoned with in the actual daily challenges, often taking on girls much bigger and much more successfully.
I pray for the best for Ruthie! I hope she is connected enough & in shape enough to stay ahead of these challenges and the political sabotages. I'll say a mid-season placement, but hoping for maybe a finals run! ILY Ruthie ❤
Syrus Yarbrough (1 win)
GOAT Score: 35.1
GOAT Rank:10/22
PS: 47
Elimination Wins: 33% (1/3)
Syrus made his reality TV debut on the 6th season of The Real World set in Boston which premiered in 1997 when he was 25 years old. NINETEEN NINETY-SEVEN. SORRY. I try not to freak out every time one of them is set before the Millennium but I can't contain it, lol. Also on this RW season was Sean Duffy, one of the players on the first-ever challenge who went on to be a literal US Congressman but that's a story for another blog, lol
Syrus is ranked 10th out of 22 for his GOAT score (35.1), with a PS score of 47, indicating he made it about halfway through the seasons he played each time. He returns to All-Stars at age 49 after previously competing on 5 seasons, winning the first one he partook in, Extreme Challenge (S4), and completing as a finalist in another season, The Inferno (S8).
Syrus was a pretty decent player, technically wining a Challenge. That was before it was in the format it is today with the eliminations, but STILL, he won. I think he'll do decently well on All-Stars, I'll say a mid to almost finals level finish.
Teck Holmes
GOAT Score: 37.50
GOAT Rank: 8/22
PS: 50
Elimination Wins: 0% (0/1)
Another mans whom I was like… WHO ARE YOU….
I heard on a podcast breaking down this cast (I think with Bill Simmons & David Jacoby???) & they were talking about how Teck used to be the coolest person ever, and how he went on to be as a DJ after his reality debut in 1999 on The Real World: Hawaii (alongside Ruthie Alcaide) when he was just 22 years old.
I most certainly did not recognize him because I have not seen his only season, The Challenge 2000 (Season THREE… does it literally still exist, did cameras exist then???), where he placed as a "finalist" but again… at this time, there were no eliminations. Of anyone, Teck has got to be the most out of touch with the modern-day Challenge.
He doesn't have the biggest physique or much experience… but he seems really social & likable so maybe he'll be able to ride out the game relying heavily on his social ability (similar to Kyle in The Challenge proper). I hope he does because he was making me LMAO in the first episode of All-Stars!
Trishelle Cannatella
GOAT Score: 28.3
GOAT Rank: 15/22
PS: 38
Elimination Wins: 50% (2/4)
Trishelle was first seen on TV at 23 years old in 2002 on the 12th season of The Real World based in Las Vegas alongside fellow all-stars cast members Alton & Arissa. She returns to All-Stars at age 41 after playing on 4 seasons, one in which she made the finals, Battle of the Seasons (S23). She used to date Mike the Miz who was a huge personality on The Challenge & went on to have a career as a wrestler in the WWE.
I think I heard on a podcast or SOMEWHERE that Trishelle doesn't like the show anymore so I was kind of surprised to see her back. She calls herself in the first episode "half-Challenge bad-ass, and half-Challenge quitter" and that sounds about right. I think she'll do pretty decent for herself, being on more recent seasons than many players with a decent track record. Maybe a mid-level finish.
Yes Duffy (1 win)
GOAT Score: 28.4
GOAT Rank: 14/22
PS: 47
Elimination Wins: Never been in an elimination
Yes is originally from the 8th season of Road Rules called "Semester at Sea" with Challenge queen herSELF, VERONICA PORTILLO (Tied for the most winning woman Challenger in history with 3 wins, tied with Evelyn Sanders) which premiered in 1999 when Yes was just NINETEEN. DAMN.
Although I didn't recognize him, he is a previous Challenge winner, winning The Challenge 2000 (S3) & competed in two other challenges. He's ranked a little less than halfway in GOAT scores (14 out of 22), and he gives me major Ozzy from Survivor vibes, ie. super adaptable and clever. If he still has some connections in the game, I think he will find a resourceful way to make it far.
The people who I think will excel & make it furthest in this game are Darrell, Mark, Alton, Derrick, and KellyAnne. It's so hard to know how all the variables will factor in (length of time out of The Challenge, age, physicality, connections to people in the game). I don't think you could write what would happened if you tried. We're in for absolute TREAT folks, get SIKEDDDDDD. I'll be back soon recapping episode 1 and future episodes coming out. 🙂 Thanks for reading 🙂 🙂 🙂