The Challenge Season 36 "Double Agents" Episode 1 Recap
"License to Killer Kam"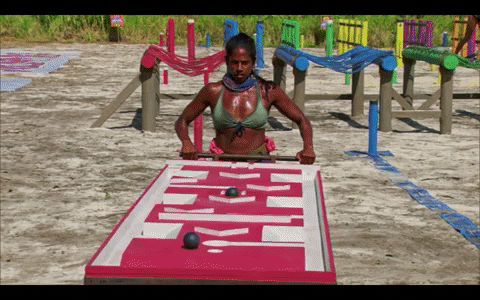 Per usual, MTV did NOT DISAPPOINT, in fact, to me, they EXCEEDED EXPECTATIONS. I was jumping up & down on my couch, running around the room in circles, yelling at my friend who was watching the show for the absolute first time.
Insane to think I first watched this show in late March (2020, ie. this year, btw), and imMEDiately fell in love. I reMEMber my eyes locking onto the daily challenge for the first time and being enTRANCED. You know how they say it feels like the first time (Foreigner)? THAT'S HOW I FELT WATCHING THIS EPISODE. MOTHER-FUCKING ENCHANTED.
AND FIRST I JUST HAVE TO SAY – I LOVE THAT MTV NAMES THEIR EPISODES UNLIKE ABC, AND ALSO, I LOVE THAT THE FIRST EP OUT OF THE GATE HAS LITERAL KAMS FULL NICKNAME IN THE TITLE, YESSSSS KILLA KAM!!! THIS IS A GOOD SIGN FOR YOUR FUTURE, I THINK, OR AT LEAST THAT YOU'LL BE A SIGNIFICANT CHARACTER IN THE BEGINNING OF THE SEASON ❤ ❤ <3.
We start the 'sode HOT with some BOMB-ASS TJ B-roll, and GODDD… He is… by far and WIDE MY FAVORITE REALITY HOST.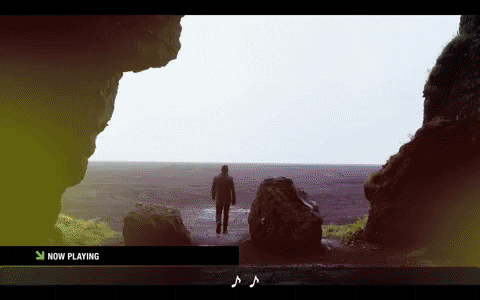 You can TELL all the contestants worship the ground at his feet, and the fact that he is CONSTANTLY FUCKING LAUGHING AT THEM GETTING FUCKED IN CHALLENGES, LMAOOOO. GOD, I LOVE THIS MANS.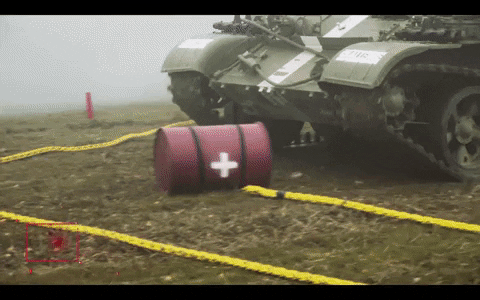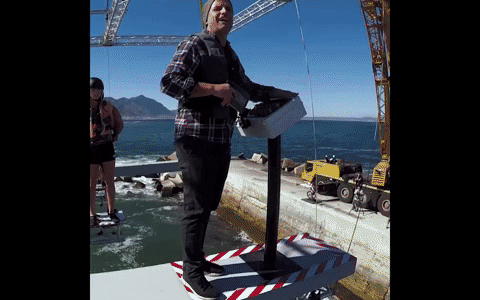 Also, my friend discovered he has an ALBUM ON SPOTIFY & HIS NAME IS TJ LAVIN "LAVS", LMAOOOOOOO. GOD, I LOVE YOU, TJ.
So TJ's walking around like a fucking boss, when he goes into his??? Secret hosting science chamber??? Lmaooooooooo, CLASSIC MTV AND ALL THE FAKE TECHNOLOGY/SCIENCE SHIT, I'M SO FKN OBSESSED.
My friends and I always yell, "SCIENCE", when we're watching Are You The One? because of all the little "high-tech" aspects they have, LOL.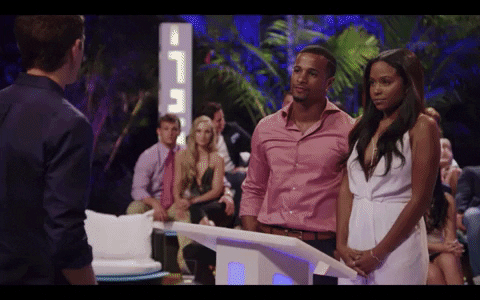 While I MOSTLY believe these weird computer flashing screens are mostly … for looks… I began to think… what if The Challenge gods are trying to send me a message (similar to "A Christmas Story" Ovaltine decoder)… I knew… I had to not accept what I could see merely on the surface, but rather, I had to go DEEPER.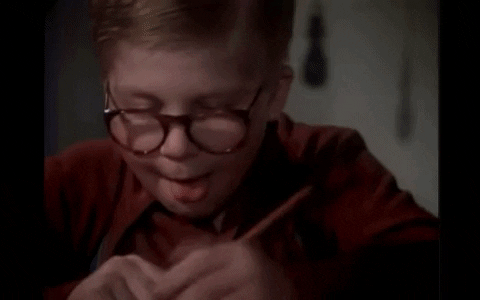 The first video callback is from Auckand, New Zealand in 1998, ie. the VERY FIRST CHALLENGE SEASON (and coincidentally, the ONLY season without the word "challenge" in the title), and the clip's from a hamster-ball daily challenge they competed in (LMAO – reminds me of the hamster comp in BB this summer).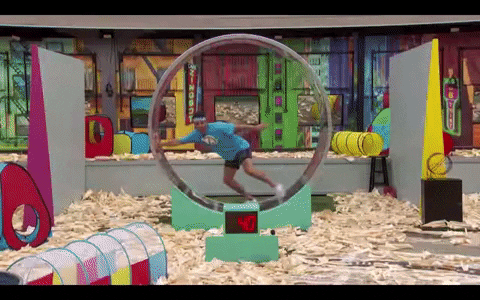 Another HILARIOUS fact to me is that also in this first season one of the daily challenges was SHEEP SHEARING/COW MILKING, LMFAOOOOOOOOOOOOOO. Imagine you go through this long-ass process to get on a national TV show, just to have to MILK A FUCKING COW, instead of like, IDK, BLOWING UP A BOMB LIKE THEY DO NOW, LMFAOOOOO, IM DED.
The next clip shown is from Argentina in 2016 which was season 28, Rivals III… The Challengers are shown scaling down this huge sand mountain… Hmmm, another foreshadowing as to the format of the game? Ie. partner teams?? "The crater " elimination arena is a kinda huge sand mountain? Also, infamously this was the season with the very first challenge money steal… Bananas taking the winnings all for himself from Sarah Rice (a challenge god in her own right, but I'm sure we'll eventually get there).
Thirdly, they have a clip from 2016 in Germany which was season 27, Battle of the Bloodlines… Another two-person team season…I'm sensing a theme… Will one of the partners have the option to steal the million again?? It's been 4 seasons since the last Challenge steal… Exactly the time between season 28 and 32 with the two most infamous challenge "betrayals" (Again – Bananas stealing from Sarah, and then Ashley stealing from Hunter) Soooo, I'm DEFINITELY predicting another steal at the end of this season.
NOW, it's time to bring in our PLAYERS – And any good reality tv show knows the way to hook your viewers is with a good limo exit!!!
The Challenge: Double Agents Limo Exits
Chase McNary, of The Challenge Season 33, The Bachelorette Limo Exit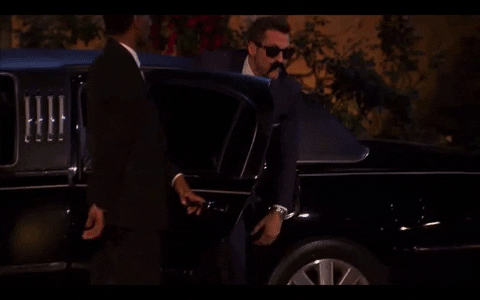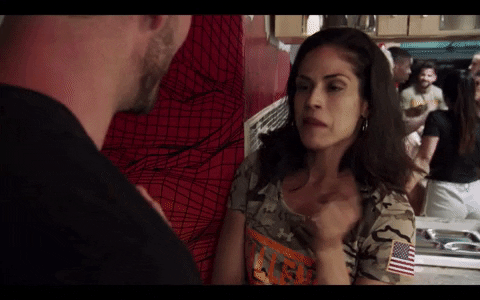 HAHAHA, CORY SHITTING ON JOSH INITIALLY PUTTING HIM IN THE SAME BUCKET AS NATALIE AND LOLO, AND THEN BEING LIKE, OH WAIT, NAH. LMAOOO, LIKE EXACTLY – JOSH AIN'T SHIT.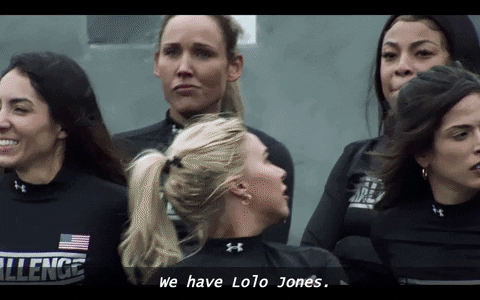 GOD, I LOVE TJ AND I LOVE HOW MUCH EVERYONE LOVES TJ, OMMGGGGGG.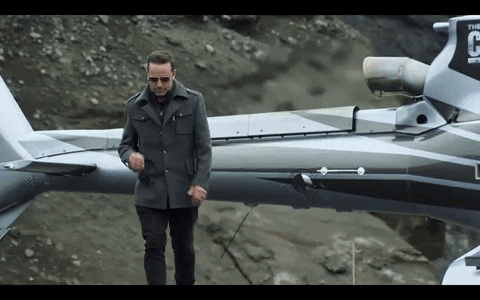 Tj welcomes them to the land of fire and ice??? Literally original name of Game of Thrones vibes??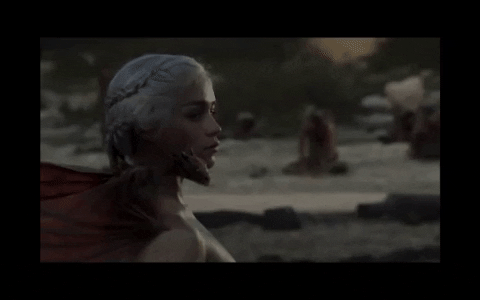 For the daily challenge, called "Mission Decryption", the challengers must run up a hill, be the first to memorize a code on this ONE single canister thing (everyone fighting for the same one), run back down and untangle their wires ie. put them in the same matching color order as on the canister. The first one to "crack the code" wins. LOL, love leaning into the theme here. God, I love a good theme.
TJ blares the horn and the girls are OFF, which quickly goes from frenetic to sloooooow moooootion shots of them bounding up the dirt mount, and GODDDD, LOLO IS LITERALLY AND FIGURATIVELY HEADS AND SHOULDERS ABOVE THESE PEOPLE IN TERMS OF ATHLETICISM. Like this is a freak of nature, truly.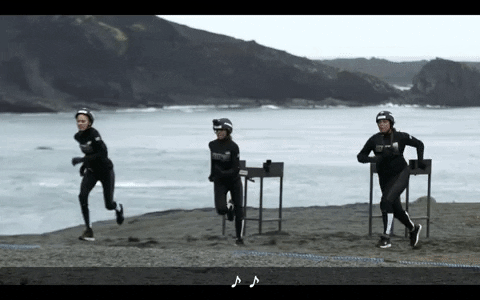 Lolo is obviously the first to grab the canister (I'm so happy I was right about no one being able to beat an Olympian) & starts running down the hill when TORI (YES TORI GIRL) steals the canister. Everyone is frantic and chaotic, and I can't help but see the similarities to first grade recreational soccer where everyone is kicking the shit out of each other's shins, LMAOOOOOO.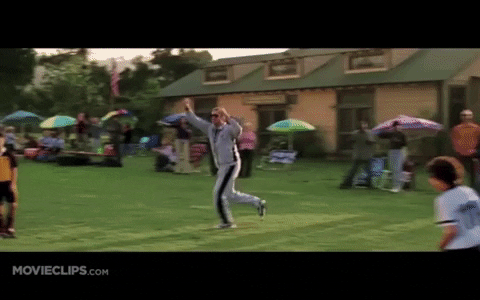 During the girls' heat, Leroy's in an ITM (lol, okay this is Bachelor lingo but IDK what else to call it so Imma steal it (can I steal her for a sec?)) saying he and Kam are moving in together and that he's IN LOVE WITH HER AND HE CANT SEE HIMSELF WITH ANYONE ELSE, UGGGGGGH! OKAY, THEY ARE OFFICIALLY MY SECOND FAV CHALLENGE COUPLE (Knight and Jemmye will never be tr*mped).
The music starts building and building and bUILDING WHEN SUDDENLY IT DROPS OUT AND IT ZOOMS IN ON ANEESA'S HANDS PLUGGING IN THE LAST WIRE… *click*….SHE CALLS FOR TJ TO CHECK AND SLOWLY BACKS AWAY… A SECOND LATER TJ'S HORN CONFIRMS HER WIN AND I'M JUST LIKE YESSSSSSSSSSSSSSSS!!! Aneesa smiles to herself like, YEAH, baby, that's what's UP, and then you hear CT yell, FLEX ON EM NEESE, AND I'M JUST LIKE, FUUUUUUUUCK, I LOVE THIS.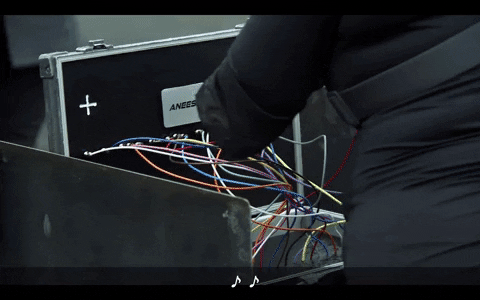 The boys are up next and-OH MY GOD, ANOTHER TV MOMENT YOU JUST LITERALLY CAN'T FUCKING WRITE, FOLKS, CT FLINGING THE SHOE DIRECTLY INTO WES'S FACE, LMFAOOOOOOOO AND THEN TJ'S LAUGHING SO FUCKING HARD, JESUS CHRIST, LMAOOOOO.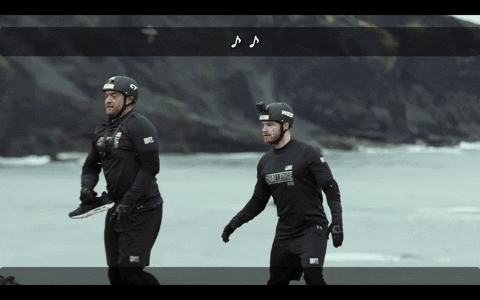 HAHAHAHAHHAHAHAHAHAHAHAHAHAHAHHAHAHAHAHAHAHAHAHAHAHHAHAHAHAHAHAHAHAHAHAHHAHAHAHAHAHAHAHAHAHAHHAHAHAHAHAHAHAHAHAHAHHAHAHAHAHAHAHAHAHAHAHHAHAHAHAHAHAHAHAHAHAHHAHAHAHAHAHAHAHAHAHAHHAHAHAHAHAHAHAHAHAHAHHAHAHAHAHAHA.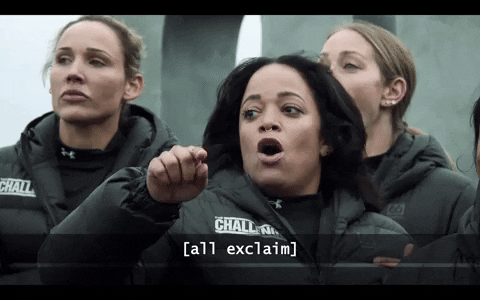 AND OBVI TJ IS DYING LAUGHING TOO, LMAOOOOOOOOOOOOOOOOOOOOOOOOOOOOOOOOOOOO.
Let's take a poll: What's the better 2020 reality TV slapstick comedy moment? 1) ChampagneGate or 2) ShoeToTheFaceGate??
ChampagneGate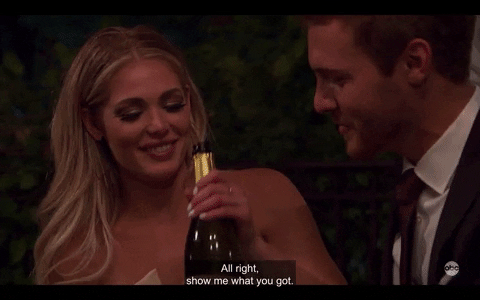 ShoeToTheFaceGate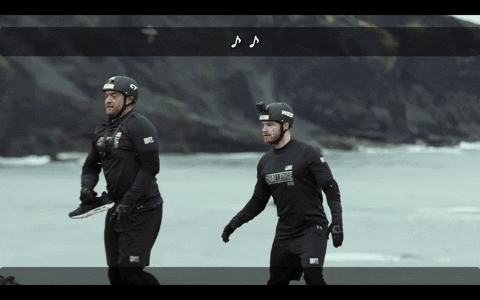 I've said it once, I'll say it again – I LOVE REALITY TV.
During the men's heat, we find out LIO IS MARRIED with two kids, and ONE ON THE WAY!!!! I have MF chills, okay Lio, now I need you to win!! And uh-oh, Cory!!! Now you're not the only dad on the show, what will be ur personality now????????
Omg, Meechie was homeless for a lot of his childhood growing up in DC??? UGGGGG that is so sad and hard. This isn't the first time we've had someone on The Challenge talk about the struggles of being a person without a home. In Invasion of the Champions, (Season 29) Bruno, from The Real World: Skeletons (Season 30) (consequently same season as Nicole in our current game) is presently at the time of the show, homeless & living out of his car. He was the first to leave that season after the "Skeletons" imploded, pinning Bruno against fellow real-worlder castmate, Tony. I really hope things started to look up for Mr. Bruno!
Fessy's in an ITM, meaning, he's about to win this shiiiiit, and by golly, he DOES.
After both guy and girl winners are determined, TJ reveals everyone will be playing iN PAAAAIRS, which like… hindsight 2020… DUH, LMAO. Idk why it didn't occur to me they could be in pairs by something other than just rookie vs. vet LMAO (A la season 33, War of the Worlds, now on CBS All Access if you're looking 😉 ).
ANYway, TJ's says despite having a guy and gal winner, there's also an ULTIMATE winner, and Aneesa whispers "Fessy" under her breath… TJ takes one pause… and says, "Aneesa!" AND I'M LIKE, OH FUCK YES MOTHER FUKERRRRRS. And she was ONE MINUTE FASTER than Fessy, at THAT. YES, ANEESA, THIS IS YOUR SEASON, GIRL, GO GET WHAT YOU'RE OWED.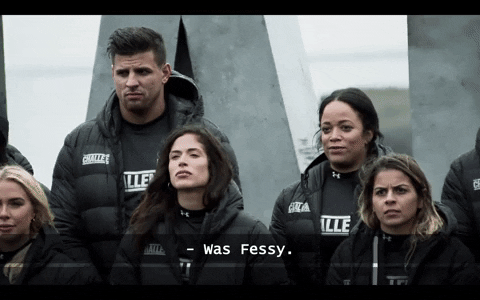 SINCE ANEESA IS THE "TOP AGENT" (LMAOOOOO, IF THEY CALL THEM "AGENTS" THE WHOLE SEASON THAT'S SO FKN CORNY), SHE GETS TO CHOOSE HER PARTNER FIRST!!! WHAT A BOMB ASS WAY TO START, ANEESA YESSSSSS!
Darrell's in the ITM's saying he thinks Aneesa is going to pick him, and GOD ALMIGHTY, WOULD THE CHALLENGE NERD IN ME PASS AWAY TO HAVE THE TWO LONGEST STANDING GUY AND GIRL CAST MEMBERS IN A PAIR, SHEEEESH. PLUS, Fessy didn't even want Aneesa, but Darrell's like Aneesa, I ride with you!!
But ultimately, Aneesa picks Fessy and he comes out of the line with his head hung, and I'm like STOP TREATING ANEESA LIKE SHIT. LITERALLY, RESPECT YOUR ELDERS. THE ENTIRE REASON YOU EXIST ON THIS SHOW, AND THAT THIS SHOW STILL EXISTS IS BECAUSE OF PEOPLE LIKE MOTHER-FUCKING ANEESA.
"Double Agents" Pairing Analysis
ANEESA & FESSY
Picking Fessy was a BOSS-ASS MOVE as Fessy is one of two mens that has beaten Jordan Wiseley in Challenge history (wins 50% of the challenges he participates in, which is the highest challenge winning % for guys, tied with Darrell;,) ) (the other man whose beat Jordan in an elimination being Johnny Bananas, ala, Free Agents, season 25), AND Fessy made it to the finals his rookie season?? We, SEE YOU, ANEESA.
TORI & CORY
First to pair up is Tori and Cory which … rhymes! But also I'm like hmmm, okay I think that's a pretty good match; both similarly tenured vets/similarly respected in terms of athleticism & performance ability, and both have been closer to winning a challenge than probably most everyone else on this season (Tori in Dirty Thirty, Tori in War of the Worlds II, Cory in Invasion of the Champions, Cory in Total Madness, etc., etc.)
THERESA & JAY
Theresa, I'm so proud of you!!! 6 years out of the game, but she still has the wherewithal to NOT be picked last, well played, Theresa! In terms of your pick… Obvi, big Jay guy over here (sorry, I do stan most of them or pretty much utterly hate them and there is no in-between and when I say hate I mean love-to-hate their TV-EDITED-MANUFACTURED personality, okay, let us not hate strangers). But anyway, I'm thinking we'll see Jay have a decent run this season so I think this was a pretty good game move on Theresa's part, especially considering she's been out for so long she easily could have had the rug ripped out from under her!
NANY & KYLE
Nany and Kyle – this makes sense. Both are politically/socially very savvy, and that's how they play their game, pretty successfully at that too. Kyle always makes it decently far on these shows and it's cuz he's a social chameleon, it seems like everyone likes to be around Kyle. And Nany has ALMOST made it to the finals in, I don't even know how many seasons. So I'm pretty down for this pair too.
NICOLE & DEVIN
NO, NICOLLLLEEEEE, NOOOOOOO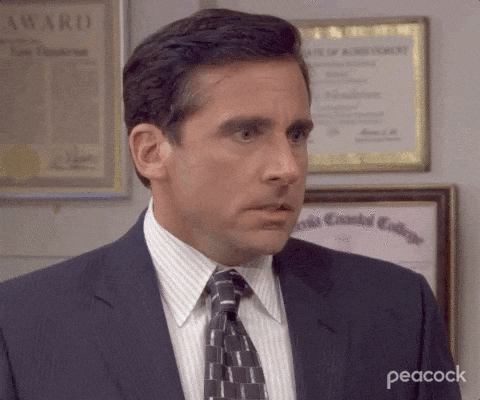 NOT DEVIN. I am CRUSHED BY THIS. UGGHGHGHHGHGHGHG.
NATALIE & WES
I am conversely, veryyyyyyy VERY impressed by Natalie's gameplay here. ALTHOUGH I would have expected a professional, such as Natalie, to do her research and LOOKUP THE PEOPLE ON THIS SHOW BEFORE GOING, I will give her the benefit of the doubt that she didn't have the time! She DOES ask Wes how many finals he's been in before confirming their partnership, and when he replies 9, she's like oh fuck YES. I'm like, NATALIE, girl, you just played a RISKY game not flattering the ego-monster, but listen, it worked out in your favor. Even though I spent Wes's entire cast intro shitting on him, this is a BOMB ASS MOVE FOR A ROOKIE, pairing up with one of *thee* oldest vets in the game, and one that at least semi "respected". Even if people think Wes is too political or whatever, he's proven himself enough times in the game I wouldn't expect to see him in the first elimination. There's a first time for everything tho! 😉
AMBER B. & DARRELL
… Weirdest pair in the mix. Amazing Challenge champ, Darrell, with random-ass Big Brother Amber… We'll see how this one goes!
KAM & JOSH
Oh fuck… Kam asks CT to be her partner and he asks her why, and I'm like… uh-oh, that is not a good sign! She argues she's smart, she can run, she can do everything! He looks at her for a second, scrunches his eyes like he's thinking real hard, then just … hops away… without giving even a "no", and especially not a "no thank you". I do have to remember I'm from the midwest, and if someone doesn't greet me by telling me I am god, offering me something to eat, drink, and somewhere to sleep, I think they're being rude as hell. This was SO RUDE THOUGH. And Kam is PIIIIIIISSSSED, rightfully so!
KAYCEE & LEROY
OKAY AT FIRST I WAS SCREAMING WHEN JOSH ASKS KAYCEE. I'M LIKE, PLEASE, DEAR GOD, DO NOT LET THIS HAPPEN, but LUCKILY Josh has at least ONE BRAIN CELL, cuz he knows two Big Brother winners together is a HUGE TARGET, so he takes Kaycee to Leroy & Kam and says "switch". Leroy and Kam were standing in the corner praying they wouldn't be forced to be paired together anyway, so this seems like a win-win for both pairs, and creates an even stronger alliance built on show ties and a literal real-life love relationship. I would put some good money on these pairs in terms of their future power within the game, but obviously, obviously, OBVIOUSLY, I will NEVER put my money on Josh.
BIG T & AMERICA'S GOT TALENT JOSEPH
Big T & Joseph are together, and, LOL, at her messing up his name about 50 times in her ITM, LOL.
We have two other rookie & rookie teams which I have zero opinion on!
GABBY & LIO
LIV & MECHIE
CT & ASHLEY
We finally see that CT has paired up with Smashley Ashley, and she is clearly over the MOON about this. Call-back to Invasion of the Champions where they were the two winners, and competed for most of this final together in a pair. Also, I've seen CT (forget the season) give Ashley a pep talk when she's being black-out Smashley, but for once, she seemed to listen, so I think CT has the paternal instincts and bandwidth to handle her. However…. this is obviously… THE NUMBER ONE TEAM TO TARGET IN THE GAME.
Reminds me of in Cheaper by the Dozen when Steve Martin does the fake beeping metal detector across his multitude of children to determine who was guilty of the Ashton Kutcher meat-soaked-underwear prank (culprit: Alison Stoner).
CT AND SMASHLEY ARE BOTH ALISON STONER AND ASHTON KUTCHER – YOU PLAYED YOURSELVES. Like, dude, what the FUCKKK WERE YOU THINKING. We have the advantage of hindsight bias here, but HELLOOO, there are only FOUR OUT OF 30 people on this season who are challenge champs… If you can kill two birds with one stone, that's gonna be the move. So as much as The Challenge nerd in me is like ❤ ❤ ❤ ❤ ❤ I'm like… BAD move, NOT low profile and both of y'all need to play an under-the-radar-game until the rest of your days (Ik I keep bringing it up, but CT in War of the Worlds II, is a perfect proven example).
AMBER & NELSON
Amber and Nelson together and I'm like hmmmm… sounds like a recipe for some good ole' fashioned hooksmagooks! IDK, Amber is smooching on someone in the trailers and some schools of thought suggest it to be Nelson… Only time will tell…
LOLO & NAM
Lolo ends up pairing up with Nam, but says she's "hella disrespected" because she got picked last, and it's like, listen… you are allowed to be entitled as an Olympian but no need to disrespect your now partner Nam like, damn dude!!!! Lolo is going to speak her mind in this game, especially if her time on Champs vs. Stars is any indicator, so we'll see how that plays out for her.
Once everyone's in their pairs, TJ reveals there'll still be sitting in a circle holding hands singing kumbayah (group deliberation), but instead of saying names out loud, the votes will be done in secret, ie. SURVIVOR STYLE (God, I was just waiting to bring up Survivor ;)) That's how the "house vote" for elimination will be determined (all challengers vote), and then the other pair will be chosen by the "double agents", ie. Fessy and Aneesa this week.
Beyond just winning elimination and staying in the game, TJ reveals the winner will again get a "skull", similar to last seasons "red skull" which represented the challenger had won an elimination and was "qualified" to run "TJ's final's". (No offense, but have you ever heard Jeff Probst claim to own the end of a Survivor game??? I DON'T THINK SO).
Now, this was EXACTLY what I was hoping against because it fucks up the whole incentives of the game, and IMO, causes less drama so BOO. However, The Challenge gods learned from their mistake and created a scarcity of resources – only 10 skulls are available – unlike unlimited skulls in Total Madness.
After the daily challenge, the competitors head back to the house, and thank GOD the house this season is SICK, and not in a mother-fucking BUNKER.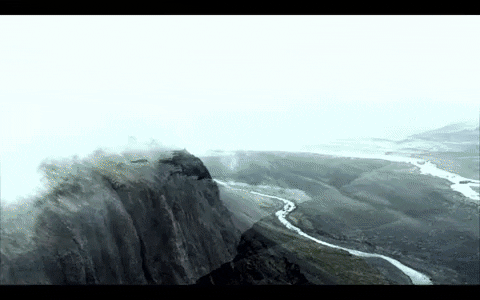 Cut to Wes talking to Natalie – He tells her, "we are sitting pretty right now". Ummmmm, yeah, pretty sitting DUCKS! This just goes to show Wes has absolutely ZERO self-awareness. He's anything BUT under the radar. Natalie asks Wes if she should be herself and use intimidation tactics on the other girls. LMAO, this is such a funny question.
Later that night, The Challengers pull a Challenge classic – Hitting the clerbs! But since it's COVID it looks like the producers bought this inflatable club, LOL. Safety first, doe!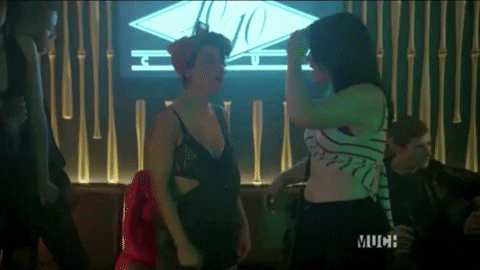 HAHAHAHHAHAH, THE AMERICAS GOT TALENT KIDS IS LEGIT SLEEPING IN THE FAKE CLERB. IM FKN DED, HAHAHAHAHAHAHHAH. Big T's like, dude, are you fucking kIDDING ME!!!!!!! WE ARE WORKING, GET THE FUCK UP. Love the hitting with the purse. God, it's so Sex and the City.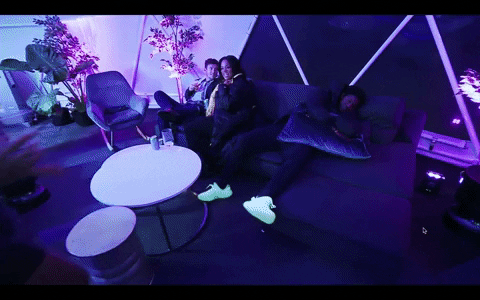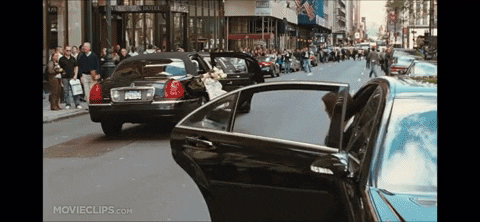 Kaycee is in the corner of the bouncy-house club telling Amber B. she was a fan of her on her BB season, and I'm like hmmmm, there's NO way you were, but flattery goes very far in this game so sure. She keys her in on the Big Brother alliance, spread across 4 teams: Kaycee, Josh, Fessy, and Amber. Even though technically their partners aren't in the alliance (I don't think?), those are still some big numbers – 8/30. That's enough to significantly influence votes, however, partners do still individually vote. The Big Brother alliance + Leroy and Kam, if they are truly in, I think is the most powerful to be born in this episode.
Let's talk about alliances in The Challenge... but first to do so, we need to compare and contrast to the alliances formed and used in other reality tv competition shows (which I think you know what I'm about to say next) so I will be cross-referencing Survivor and Big Brother, lol (they are the most similar in terms of "gaming" and how you maneuver so FUK off). In Survivor, alliances are everything – you have the least amount of power of all three shows to control your "game"/fate because it's ultimately a social vote. You don't have the chance to fight for your game, like in The Challenge's elimination, or Big Brother's veto competition, unless it's the fire-making challenge which is typically reserved only for the end & figuring out who gets the third spot in the final tribal out of four people.
In Big Brother, alliances are also huge because a large group of people often run the game vs. the stragglers, and one of the best known ways to make it far in BB is to be in the powerful alliance controlling the game. Also… they name their alliances on Big Brother… another just lame weirdly Christian conservative aspect of the show… I really can't quite explain why, lmao.
In The Challenge, however, "alliances" are more just like… real-life friendships. These people all know each other, and a lot have known each other for a very long time, so it's not like they're going to pick up one day and make an alliance with a random person, it's going to be someone you like and is likely your friend outside of the house.
In this sense, I never have given too much weight to "alliances" in The Challenge because so much of it based on your individual performance & you can control your game more than a blindsiding vote, but I do think with a large group, like Big Brother, alliances are starting to have more influence on the game.
Last season on Total Madness, there were 4 Big Brother rookies, and despite being typical Challenge practice, none of them were considered targets in the beginning for being rookies (I think Swaggy got a few votes the very first elimination but that was it), so perception is reality. All the other castmates knew there would likely be an unspoken BB alliance, so if you go for one, you go for all of them. I think that sentiment is felt residually in this season and could potentially have a similar effect, at least slightly scaring people at first based on sheer numbers.
ANYYYYYWAY, back to regularly scheduled programming – the next day, Killer Kam, Nany, Ashley, & Aneesa are all sitting around a table together when Kam starts talking about her grandmother, and how she was an immigrant to America. She pays homage to her family and their strength it took to be immigrants in this country, and Killer Kam, who ALWAYS seems strong, starts to tear up (HUMAN). It's a sweet and real moment I think a lot of people who are born of immigrants in America feel. Gratefulness for opportunity, with simultaneous sadness and pain for your family that endured it to be where you are now. Kam says her grandmother used to shoplift to, you know… make ends meet, which again… theft is born out of … NOT HAVING ENOUGH.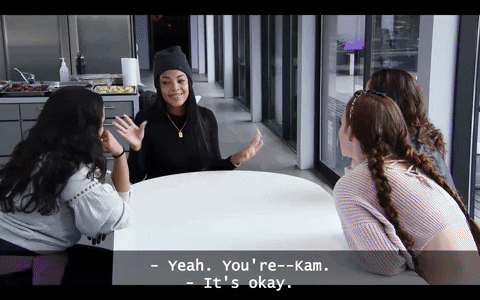 Kam and Aneesa empathize with each other saying how black women are expected to always be strong for everyone and save the day, and to take it all on the chin at that. Black women ESPECIALLY are always expected to do the emotional labor of educating white people about their experiences. Kam is just like, y'all I'm TIRED, and Aneesa is like same, and I'm like FUCKKKKK, WHITE PEOPLE, INCLUDING ME, WE NEED TO BE FIGHTING FOR BLACK PEOPLE. THEY NEED TO REST.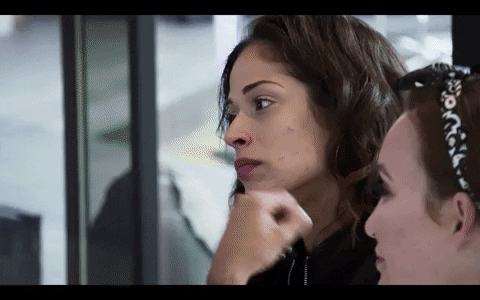 Later that day, Kam essentially spearheads the idea (fuel from earlier in the day) of putting in two challenge champions, ie. CT & Ashley, as the first two pairs in the elimination. Now, typically we know the rookies are always targeted first due to a sort of "freshman" type social hierarchy, but Kam is coming in HOT, saying NO, the rookies aren't a threat to me, the threat is the CHAMPS. This is a balllllller move by Kam, RISKY, but BALLER if they can pull this one out. (Spoiler, they don't. They kinda do.)
The next morning, CT is going around to everyone in the house asking for their votes, already KNOWING how he thinks the votes will go since he's heard the rumors. Kyle is the first person to say well… you are a team of two champions… so you are the biggest threat… so yeah, I think your name has probably been floating around!!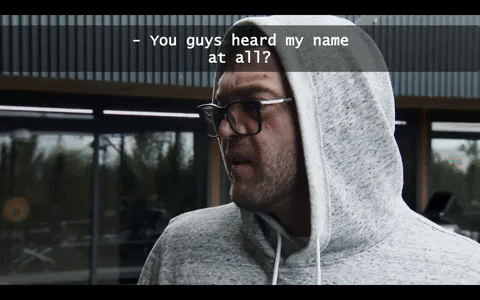 When it's time for the group's discussion, CT starts the deliberation by basically saying… if you're gonna swing at me, don't miss! Cuz you will RUE THE DAY ICARLY.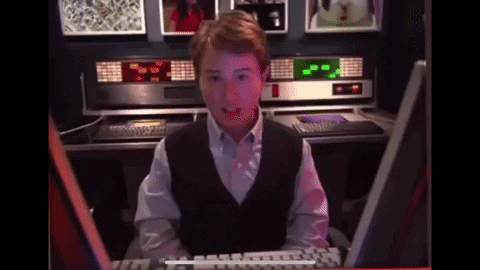 Then the rookies, BALLSY AS HELL (LOL now even I AM buying into this rookie/vet divide/stay in your place/status quo bullshit), Liv first responds to CT saying like oh, so send in the rookies? Joseph then chimes in, followed by Lio, and it's like when Finnick is fighting off the nasty water monster things right before he dies in Mockingjay. That's how I feel CT is with the lil rookies all nipping at his toes.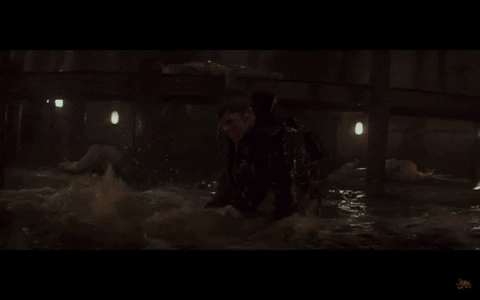 CT, WHY ARE YOU SAYING YOUR VOTE OUT LOUD, YOU LITERALLY DON'T HAVE TO. I know why cuz you're panicking/vainly trying to start a group think? But yeah… by the looks of it Ashley and CT are in HOT water right now.
Kam chimes in, and Leroy chimes in behind her saying like hey, let's not lose our heads, really think about what you're doing, and CT is in an ITM saying Kam and Leroy… double-headed snake. It's TRUE, good cop, bad cop (ACAB ACTUALLY), but there's a REASON that strategy exiSTS, so YES Kam and Leroy USE THAT.
So after a heated deliberation with a flustered CT, everyone goes to survivor secret vote, but unlike pen and paper votes, they use COMPUTERS and SCIENCE. Lmao, I love the aesthetics of this show, so ludicrous.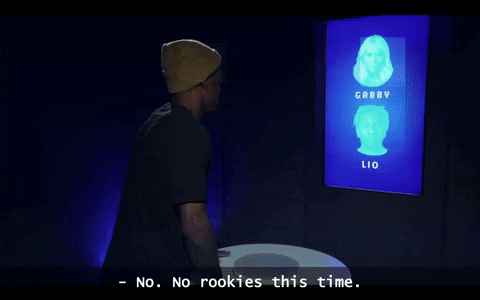 UGGG, love me some good Nelson & Cory bromance, YES. The two are so sweet when they have a good chuckle slash high five about being oldies but goodies, lmao!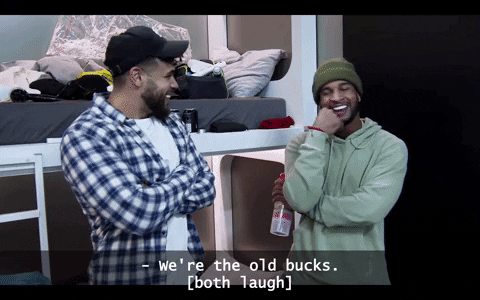 Oh SHIIIIIIIT, now it's time for Fessy and Aneesa to deliberate who they will be putting into elimination against the "compromised agents", which are also revealed to them in the secret chamber: CT & Ashley. But then they get even MORE information because they get to see WHO VOTED THEM IN. Cats outta the bagggggggggg. This is huge information, right? And Aneesa's like we're not gonna tell anyone about this and I'm like… wait … we're not? Lol! Cuz like… aren't the next double agents just going to find out next week? But then I'm like wait… oh shit… imagine if for the whole game people who are the double agents just continually don't tell anyone who HASN'T been a DA (we're gonna shorten, lol) just won't know about this??? Veryyyyyyy interesting dynamic, and I will be curious to see how this will affect the game.
Quick aside – There's an "everyone working out" montage, but NATALIE, WHAT THE HELL!!!! Okay, wait… I think it says 20 kg which is 44.0925 lbs? Plus didn't I learn in freshman gym class that the bar is worth it… 50 pounds? So she's just chilly throwing almost a hundred pounds up like it's NOTHING?? Okay, no I'm still impressed.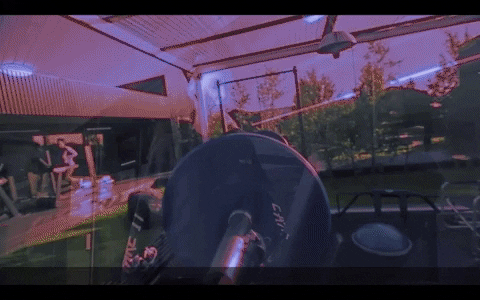 LOLLLLLL. THE TROY BOLTON HIGH SCHOOL MUSICAL ROTATING HALLWAY SHOT. LMAOOO.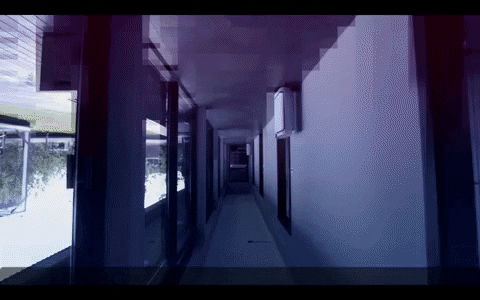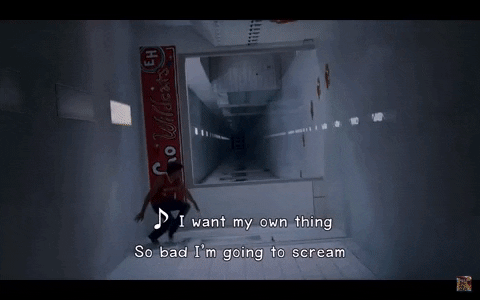 The alarm sounds and you know what that means!! Elimination time babyyyyy. I do kind of like the alarm element because 1)… it's alarming lmao/shocking and 2) they don't necessarily know what time it's coming… just that's coming. I think it adds some adrenaline and butterflies for SURE.
TJ welcomes the challengers to the elimination arena, calling it "the crater", and comparing this to the early days where they did the elimination in what seems like… the backyard of their house… We've come a lonnnnng way.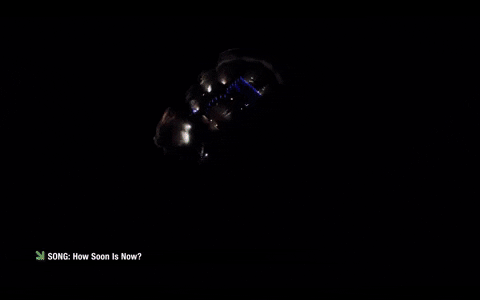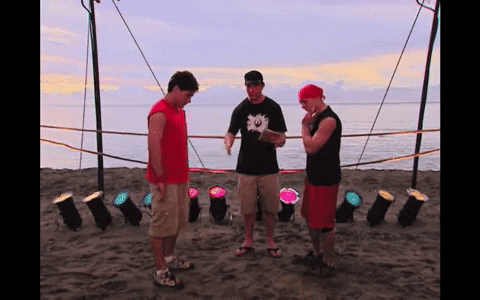 TJ reveals, or should I say deCLASSIFIES, the first duo voted into the elimination: CT & Ashley (like we already know, but they didn't).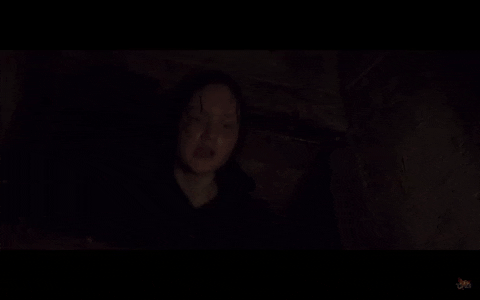 Ashley looks at CT as they're walking down to the "crater" and she SMILES, like HELP ME, DADDI CT. You don't SMILE GOING INTO AN ELIMINATION UNLESS YOU THINK YOU'RE WINNING. She's like, la dee da dee da, I got CT, and I'm gonna be FINNNNNEEEEE. Girl, you're about to be anything but fine.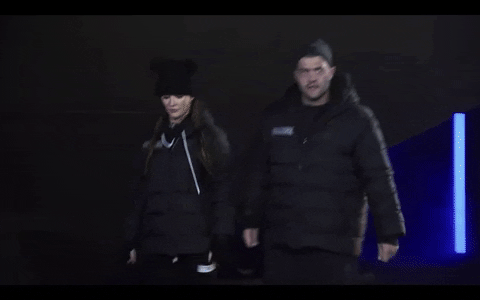 CT with his goofy ass ears hanging out, LMAO.
Oooooooo, so Idk if TJ said this earlier or if I missed it, but he asks if Fessy and Aneesa want to come down in the elimination to earn their skull, so it's the same as last season if you're in the power position you can choose to go into elimination. Okay, obvi Fessy & Aneesa are like… hmmm two challenge champs… no, thank u!
Aneesa gives the BEST SPEECH. I'M JUMPING UP AND DOWN ON MY COUCH. YES, ANEESA, YES, ANEESA, YES I WISH I COULD DOUBLE CAPS, YESSSSSSSSS.
"I've been doing this show for almost two decades (INSANE). I have not won. I've been a loyal friend. I've been a fierce competitor. I've been underrated. I've been dismissed, and I've been clearly disposed of by people I thought were my friends. I wanna f*cking win, so I'm not playing around anymore. The house went big, so I wanna go big, too."

-Queen Neesey
OOOOOO SHIIIIIIIT. IMMEDIATELY, I'M LIKE WES AND NATALIE ARE FUUUUUUUUCKED.
Each person in the duo gets a vote? Which I don't understand because… if they pick two different people… who will break the tie? The HOH????? (Big Brother jokes – The "Head of Household" will be the deciding vote in cases of a tie) Last season made sense because there were usually at least three people in the tribunal?? So WTF.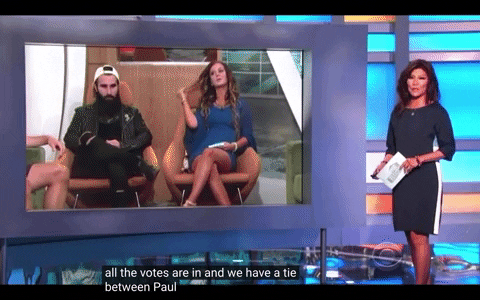 And, YUP, Aneesa's big move is to pick Natalie and Wes, which is absolutely iconic and ingenious, and lucky as HELL for Darrell, to be the only Challenge champion to get through this episode unscathed (slight burn of rejection from Natalie, but spoiler, Natalie has the chance to right her wrongs). WELL played, Darrell, you dodged a mother fucking bullet.
Wes is in his ITM saying Aneesa, WHY? WHY ME??? And it's like, Wes, Jesus Christ, for someone so smart, you are so fucking dumb – BECAUSE YOU ARE A CHALLENGE CHAMPION, THAT'S WHY. IN ORDER TO BE A CHAMPION THEMSELVES, THEY MUST FIRST TAKE YOU OUT. This was DEFINITELY a ballllller move by everyone involved (I will say I would be kinda salty if I was CT & Wes, I guess mostly Wes for Aneesa to put him in after ALL THESE years, like wouldn't the OG vets just have an unspoken allegiance to each other? NOPE! Not in the game of The Challenge baby, anything goeeeees.)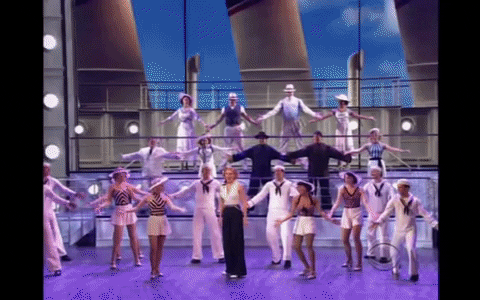 Oh FUCKKKK!!!!!!!!! It's A WOMAN'S ELIMINATION, and as I mentioned earlier, I'm fairly certain every prior partner formatted challenge has also had the elimination formatted so that the pairs will win and lose together?? But this is the first time even though they compete in the daily challenge in pairs (will they in the future??? they did girls heat, then boys heat, in the first), this is still very much an individual game.
LMAOOOO CLASSIC modern-age The Challenge – ie. you have to get from point A to B with your hands and feet tied together over this beam, AND ALSO – IT'S GOING TO BE ON FIRE. 🙂 Like, LMAOOOO, but WHY. Bells & whistles do wonders, my friends.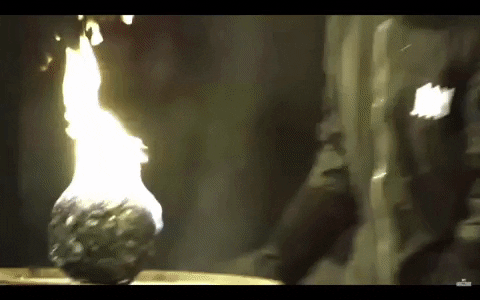 OOOOOOO, the skulls are no longer red, they are GOLDEN, (GOOLDDDEEEN). Okay, literally Taylor Swift sue the shit out of MTV. JK. Taylor doesn't own colors, lmao. But she did invent them.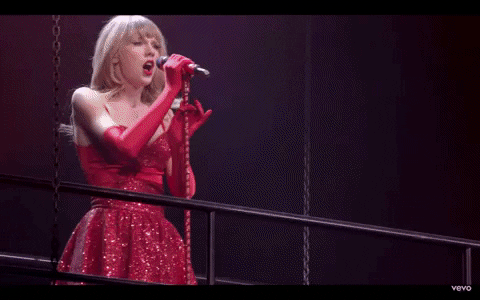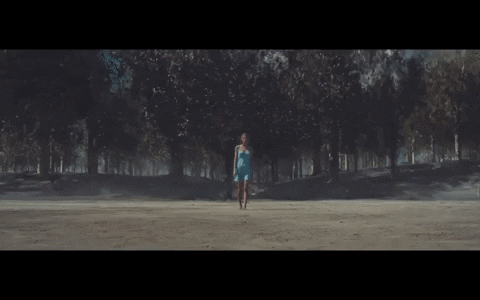 NATALIE CAN'T CATCH A FUCKING BREAK. SPOILEEERRRR (@ JOE KNUE, LOOK AWAY) SHE WAS THE FIRST TARGETED IN SURVIVOR 40, TOO. GOD, does she have something written on her back saying please vote me off/in first????
At this point, I promise you, I am jumping up and down and praying to everything holy that Natalie pulls this one out, because if NOT she could EASILY get lost in The Challenge abyss of one-and-done players, ESPECIALLY IF YOU'RE THE FIRST OUT, YOU HAVE NO TIME TO BUILD YOUR CHARACTER OR STORYLINE. PLEASE, PLEASE, PLEASE, NATALIE, YOU GOT THIS.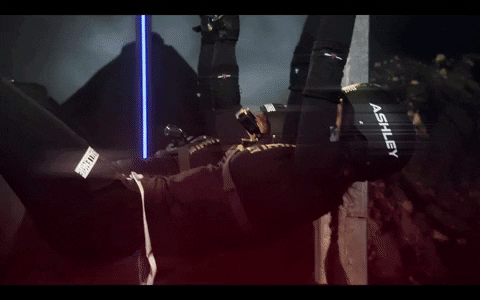 Ashley is the first one to make it over the hump which reminds me of the school bus when you sit on the tire seat. Lmao, wow, that was a deep cut. The brain synapses are insane, dude.
So now, I'm like, oh FUCK THEY ARE EDITING THIS FOR ASHLEY. I'm TWEAKKKKKKING AT THIS POINT.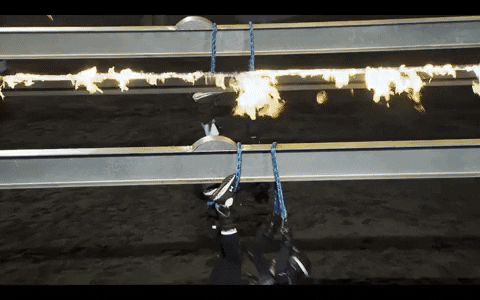 Kam says exactly what I'm thinking – we know (or expect) Natalie to excel/dominate in most anything physical, both endurance and strength, but Ashley is known to be small and mighty, and she's gotten out of more precarious predicaments than this. She is small/less weight, so she could potentially have the advantage in something like this where you are essentially moving your whole body weight. But like we saw earlier in the show, Natalie can EASILY fling about 100 pounds into the air willy-nilly so I'm still hoping and PRAYING Natalie will pull this one out.
They're still neck in neck on the way down, but Natalie starts to get an edge on Ashley on the way back when HER ROPES GET TIED. NOOOOOO. THIS IS LIKE WHEN UR SKIS GET CROSSED AND UR FUCKING LEGS GET WRAPPED AROUND EACH OTHER LIKE NOODLES AND U CAN'T DO SHIT CUZ YOU'RE ALL TWISTED UP. IM PRAYING DEAR LORD DO NOT LET THIS BE THE CASE WITH THIS ROPE.
THE LORD ANSWERS PRAYERS because Natalie only gets stuck for but a second, and a moment later, PULLS OUT THE VICTORY, WHOOOOOOO!!!! THE CROWD GOES WILDDDDD!!!!
Ashley walks out, or storms out I should say, and you know what, WHATEVER, probably everyone is going to come for me but I really just don't have it in my heart to hate Ashley (If you can even believe that, there's a looooooot of room for hate up in this heart), and I "respect" her as a competitor/Challenger too much. I just feel kinda bad she met that fate (And NOW, 3/4 of her most recent Challenges she is the first out and that SUCKS), and I can't help but think… The Bananas curse… might be a curse… Ashley now holds, too.
Ashley leaves and TJ congratulates Natalie on her win, telling her she's the only person with a ~gold skull~, and thus, the only person "qualified to run his final". But WAIT, there's a TWIST, OOOOOOOOOOOO, and we all knew there would be, but STILL, it's like, OH SHIT, WHAT'S GONNA HAPPEN??? Maybe once you go into an elimination & win you can't go back in?? But they wouldn't do that because then…IDK, it'd create diminishing returns on drama, and they would never DARE mess with the drama equilibrium….
TJ tells Natalie that she gets to choose if she wants to stay with her partner, Wes, ORRRRR, if she wants to choose to take the losing team's partner, CT, BUT WAIT THERE'S MORE… SHE CAN ALSO CHOOSE ANY OF THE OTHER GUY CANDIDATES EXCEPT THE DOUBLE AGENTS, WHHHHHHHAT.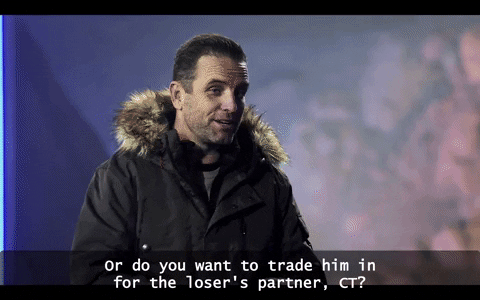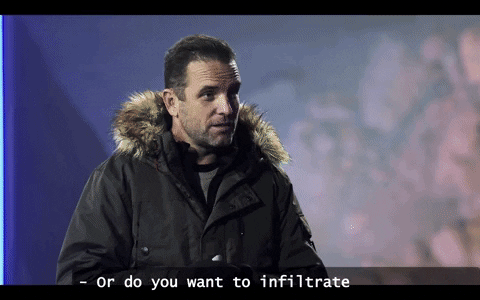 END SCENE. SHIIIIIIT!!!!!!!!!! They've done it again folks – exCEEDED EXPECTATIONS.
As I've stated many a time, I've seen many a season of this show, and probably even more first episodes of seasons (I have a nasty habit of starting a show and not finishing it, lol, kinda like everything else in my life), but it's hard to think of another first episode that's as HARD HITTING AS THIS.
It did exACTLY what I wanted it to do: compLETELY ENRAPTURE AND ENGULF MY ENTIRE BODY, MIND, AND SPIRIT. This 'sode sent me on a fucking JOURNEY.
And I am just… so MOTHER-FUCKING HAPPY this was Natalie's FIRST APPEARANCE ON THE CHALLENGE, AND SHE ROCKED THAT MOTHER-FUCKER OUUUUUUT. Imagine it's your first fucking day on the job, and they're like hi, we know you just signed to the Cubs, but you will actually be starting in the World Series today, that chill???? (Really not sure why baseball analogy came to me first… are sports… infiltrating.. mY MIND??). LITERALLY, Natalie has to go against the ONLY OTHER FEMALE WINNER HERE, and she has to do it very first elimination (DOESN'T EVEN GET TO SEE ANYONE ELSE DO ANY ELIMINATION BEFORE SHE HAS TO DO ONE), and she STILL DOES IT. SHE DOES IT. I'm just SO HAPPY, AND PRAY, PRAY, PRAY that this will lead to a BEAUTIFUL HISTORIC BEGINNING of Natalie's long, long Challenge career. Fingers crossed!
Thanks for reading my silly little blog. I really do appreciate it.:) I hope to see you again soon, and SOON, I will have an actual domain and organization, and ways to find this here blog and to follow it! Stay Tuned™ until then. Ciao!